Tillerson "offended" by criticism of State budget cuts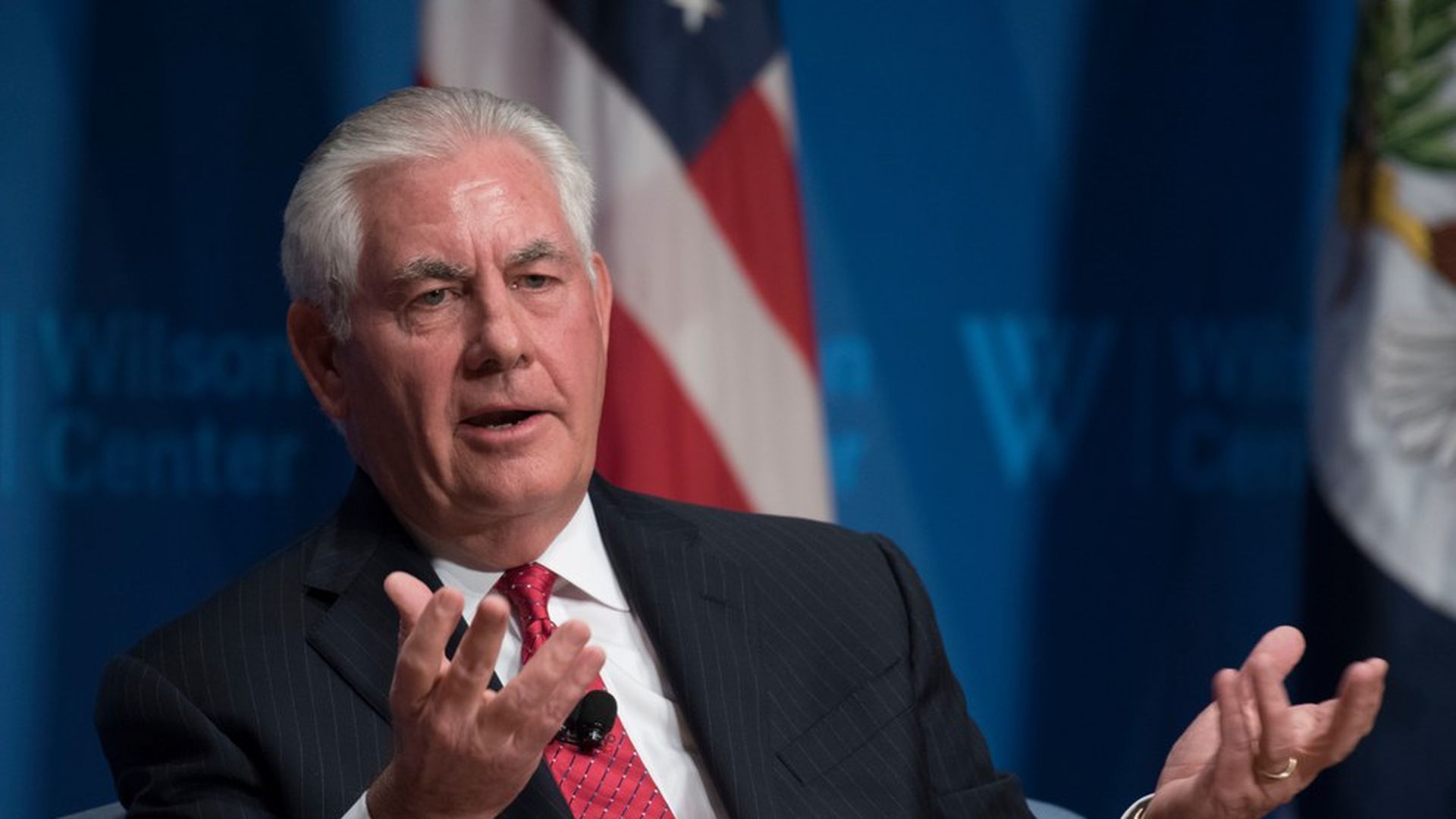 Secretary of State Rex Tillerson said that he is offended by reports that the State Department is being "hollowed out," and he attributed the cuts to two things: that the 2016 budget was "a record high," and that the Department expects to be successful in conflict areas and able to decrease their level of support.
Why it matters: A New York Times op-ed from two former diplomats said "draconian budget cuts for the State department...threaten to dismantle a great foreign service."
Tillerson's full statement:
"I have been so proud of the acting assistant secretaries and people who have stepped into acting undersecretary roles, and when I read these articles that there's this hallowing out, I take offense to that on their behalf...when people say somehow we don't have a state department that functions."
Go deeper