Tillerson is heading to Moscow next week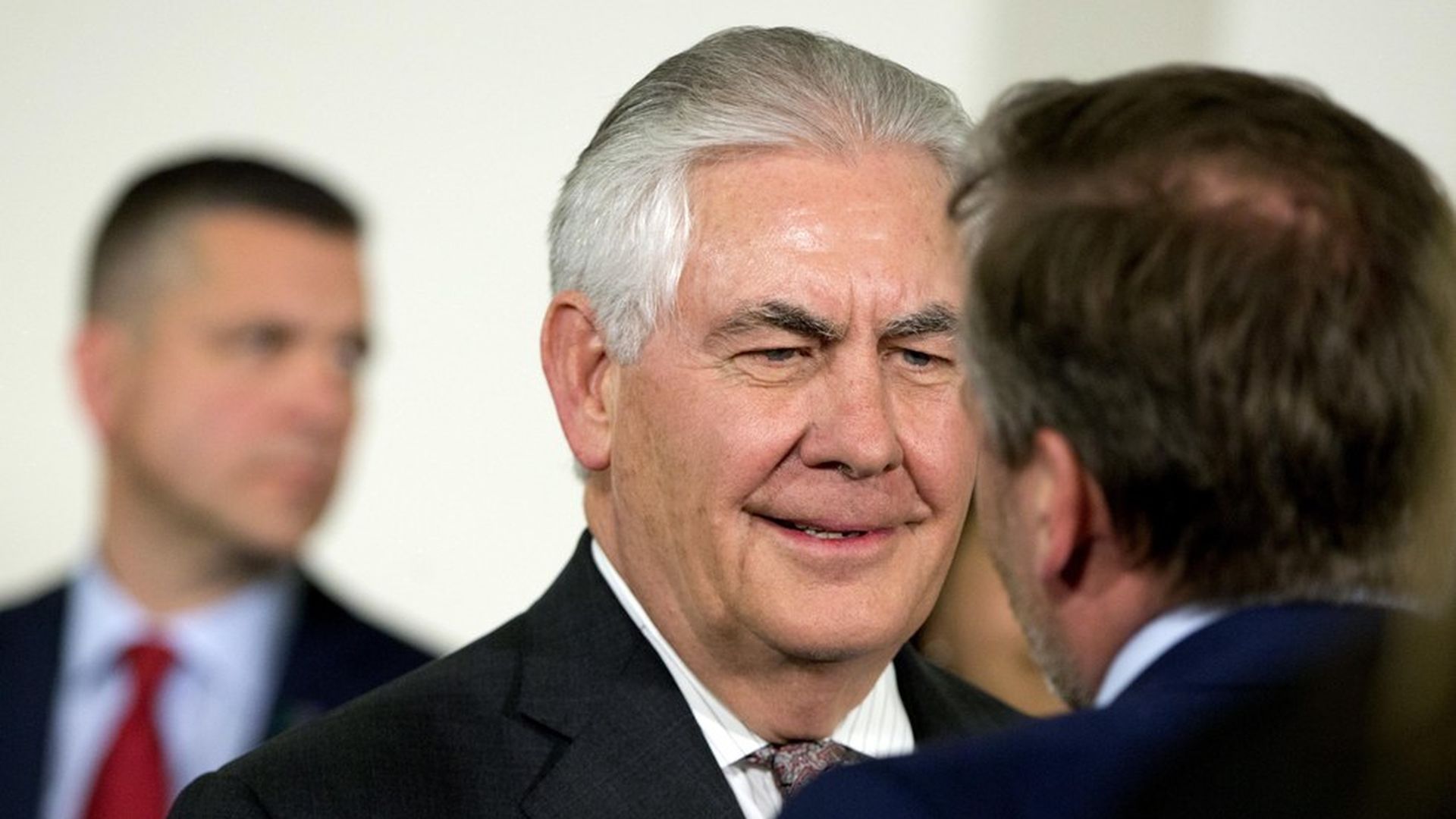 Secretary of State Rex Tillerson will meet with Russia's Foreign Minister Sergey Lavrov in Moscow on April 12, the State Department announced on Wednesday.
Topics: Syria, North Korea, Ukraine, fighting terrorism and bilateral relations.
Why it matters: Trump and Russia always matters. But this meeting comes after the deadly chemical weapon attack on civilians in Syria, which killed at least 10 children. The U.K. and the U.S. have blamed the attack on the Assad regime. Russia — which supports Assad — claimed it was a regime airstrike that hit a chemical weapons factory on the ground.
Go deeper