Tillerson headed on first trip to South Asia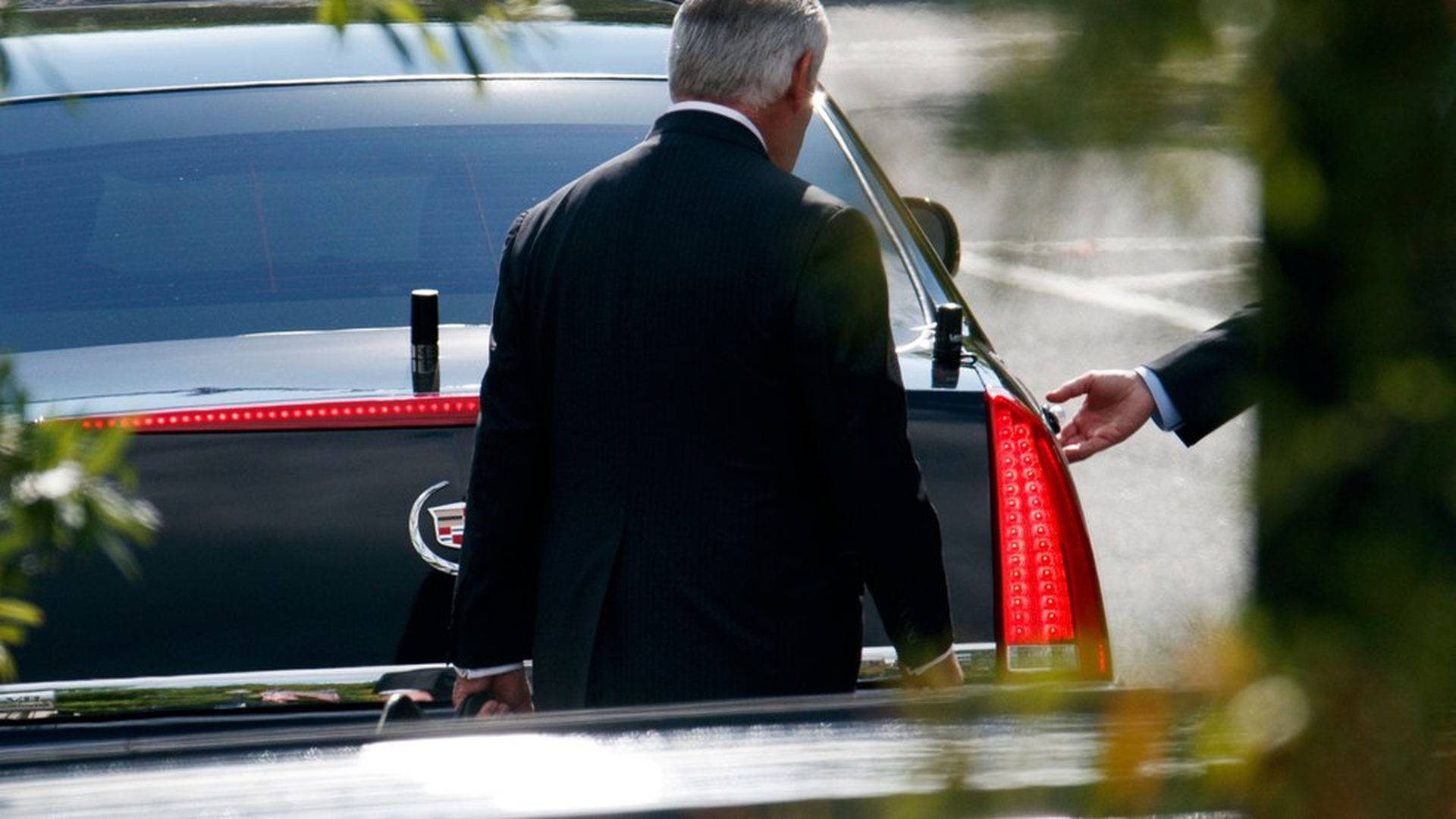 Secretary of State Rex Tillerson is heading out on a week-long trip this Friday, with stops including: Saudi Arabia, Qatar, Pakistan, India, and Switzerland, per a State Department release. This will be his first trip to South Asia.
Up for discussion: Counterterrorism, Iran, the Qatar crisis, the conflict with Yemen, humanitarian crises, and refugees. Tillerson will participate in a conversation between the governments of Iraq and Saudi Arabia as well.
Thought bubble: Although the State Department release doesn't include the word "Afghanistan," you can bet Tillerson will be talking about it since he's visiting India and Pakistan.
Go deeper