This week in Trumpland: bombs away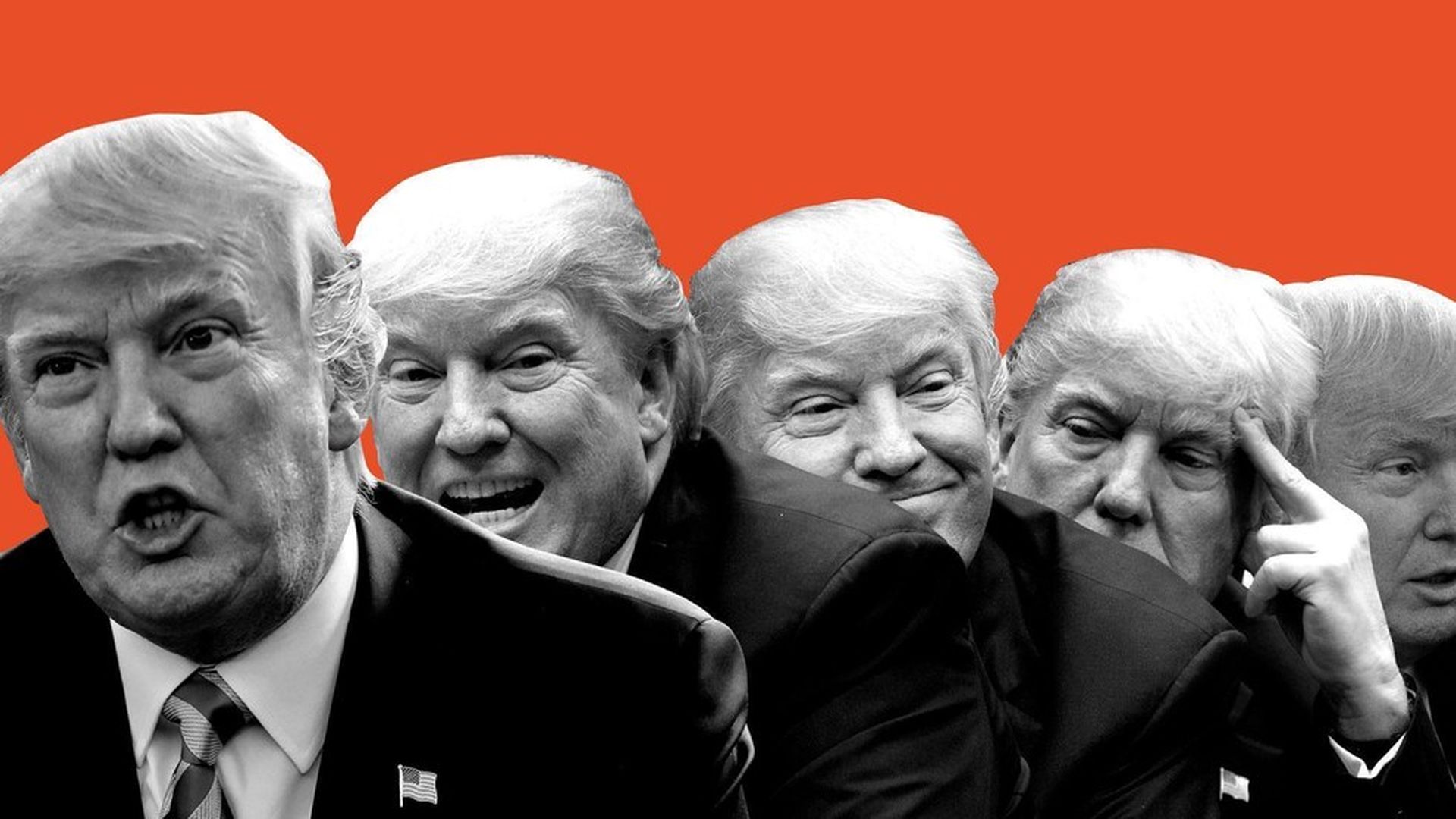 With POTUS bailing on DC on Thursday afternoon for a long holiday weekend at Mar-a-Lago, we had a short week in Trumpland, though it definitely wasn't short on news. International controversies, palace intrigue, very large bombs — this week had all of the classic trademarks of Trumpland. So let's take a trip back through the last 7 days. And, don't worry, this flight isn't overbooked…
Beach wear: POTUS must have had his Mar-a-Lago trip planned for a while because he made sure to stock up this week on the #1 accessory needed for a long weekend in Florida: flip flops. NATO became no longer obsolete! China isn't a currency manipulator! Relations with Russia are at an all-time low! The Export-Import bank is good! Janet Yellen is actually kinda nice! It's like Bush Sr. all over again — good thing he didn't solidify the comparison while visiting with a key Asian leader last week.
Bannon banned? Poor Steve! He's had the worst week in Trumpland of anybody. Trump's moderation came at Bannon's direct expense as he found himself on the losing end of his West Wing war with Jared Kushner. Trump even went so far as to brand Bannon as simply "a guy who works for me." And while that's technically true, it's probably not the vote of confidence that the architect of Trump's populist message wants to hear, especially after reports that Bannon's Breitbart eased up on Kushner.
Poor Sean: Wait, actually, Sean Spicer definitely had the worst week in Trumpland. In one Tuesday afternoon White House briefing, he invoked Godwin's Law at the podium — seemingly forgetting the details of the Holocaust in the process — and watched the media world implode around him. Everyone kinda knew what he was trying to get at, but it wasn't pretty to watch. And when it's your job to speak for the president, it's probably ideal if it doesn't take 4 clarifications to get your story straight. He issued another heartfelt apology Wednesday morning, but he probably needs a vacation way more than POTUS after his week in Trumpland.
Boom: President Trump saved the biggest bombshell of all for Thursday afternoon — literally. He unleashed the nation's largest non-nuclear weapon for the first time on an ISIS cave complex in Afghanistan. Dubbed "the mother of all bombs," it's really big (almost 20,000 pounds) and really expensive (roughly $16 million). Trump's response when asked if he authorized the strike: "Everybody knows exactly what happened."
This is the part where you're like, "Hey, there are always five items! Where's my content?" But if POTUS only decides to work four days in a week, Trumpland is legally required to follow suit. Happy Easter in Trumpland, y'all!
Giphy
Go deeper