There's a new way to tell if a baby is in pain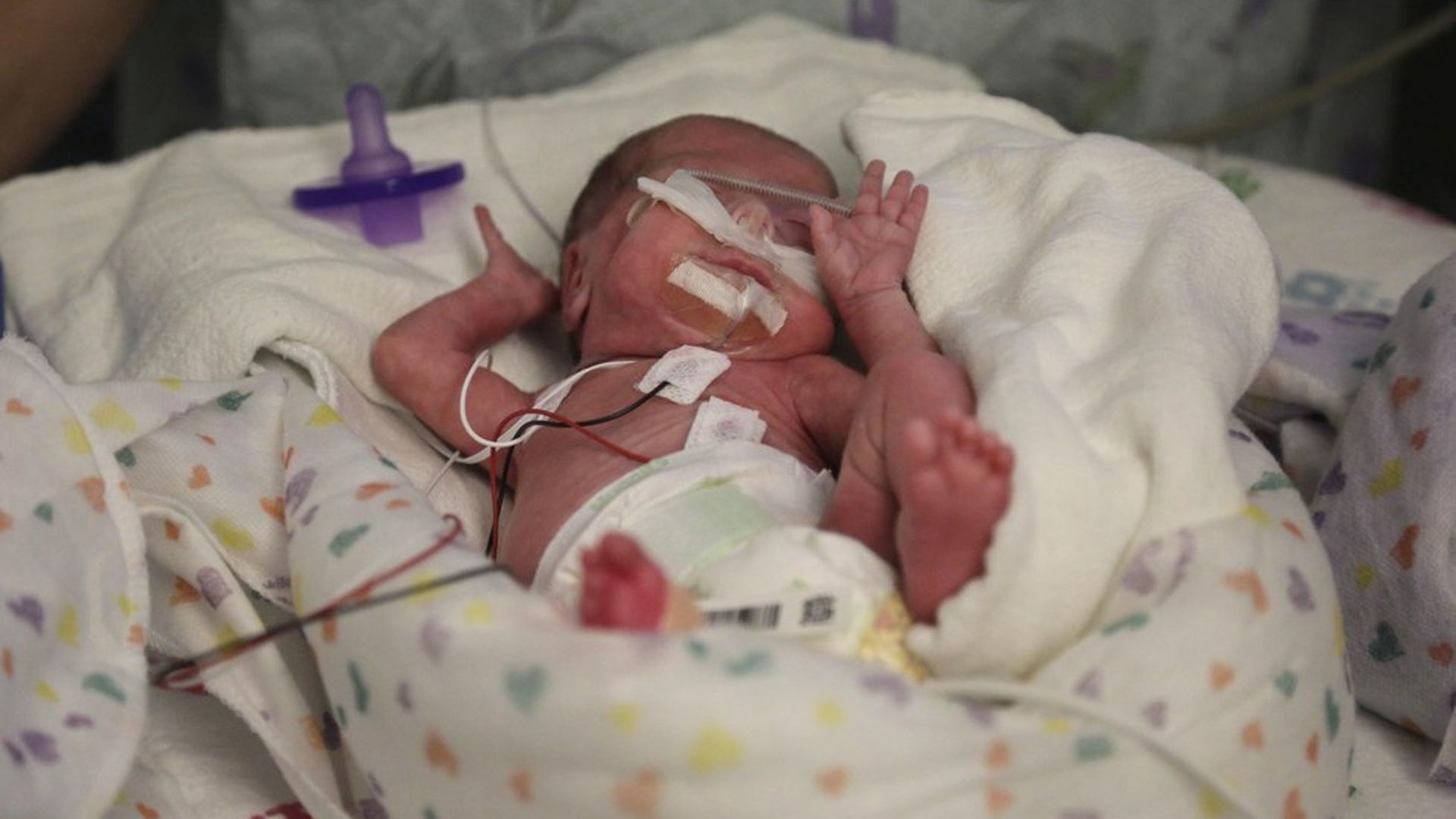 Researchers have come up with a new way of tracking pain in babies who haven't learned how to talk yet by monitoring their brain activity.
Why it matters: Young children (and adults who can't speak following strokes) can't communicate whether pain is occurring or being reduced from pain relievers. Medical staff infer pain from facial and body expressions, which isn't always reliable. The new method could help them to administer medicine in proper doses or determine whether babies are in pain.
How they did it: In the new study, scientists measured electro-encephalographic (EEG) readings from the brains of 18 infants during routine procedures like heel pricks to draw blood. They saw a change in brain activity about a half-second afterward. The results were confirmed with a larger group of 72 babies and they're now recruiting patients for a clinical trial, per STAT News.
Go deeper