Theory of the day: Corporate tax reform won't be great for everyone
Corporate tax reform is all the rage in Washington and Wall Street, and the promise of lower rates has been used to help explain the historic rise in stock prices since election day. But while lower corporate taxes would certainly raise profits for American businesses, former Morgan Stanley Chief Economist Stephen Roach argues Monday in Project Syndicate that they would do little to help the average American or the broader economy.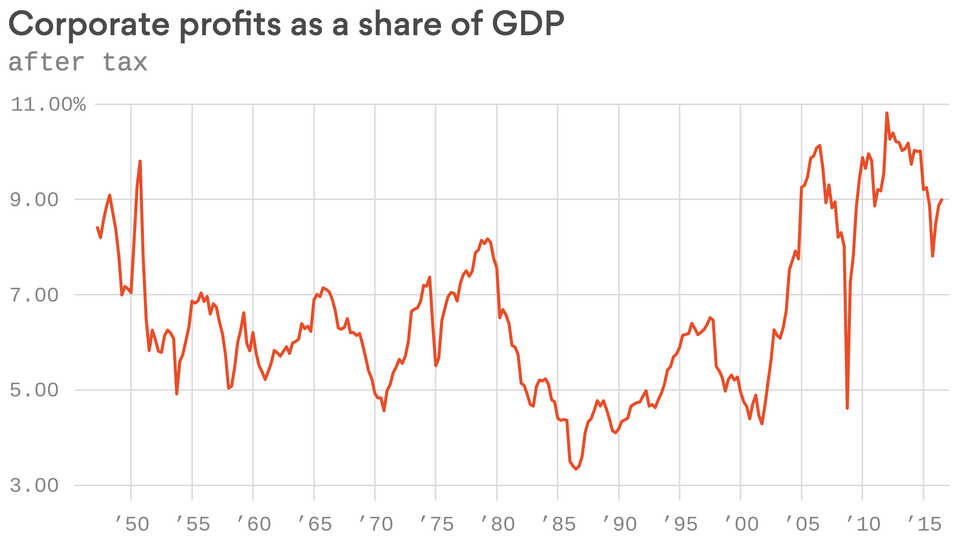 Cuts won't cut it: Roach points out that Corporate America has been capturing a higher share of the national income ever since the Great Recession, yet these high profits have not encouraged businesses to increase investment in capital and equipment. They have, on the other hand, been distributing more money to shareholders.
The real problem, according to Roach, is sluggish consumer demand. Lower taxes won't get businesses to invest, but working to boost worker pay and spending power will.
Go deeper