The WH divide: Stabilize the ACA or let it collapse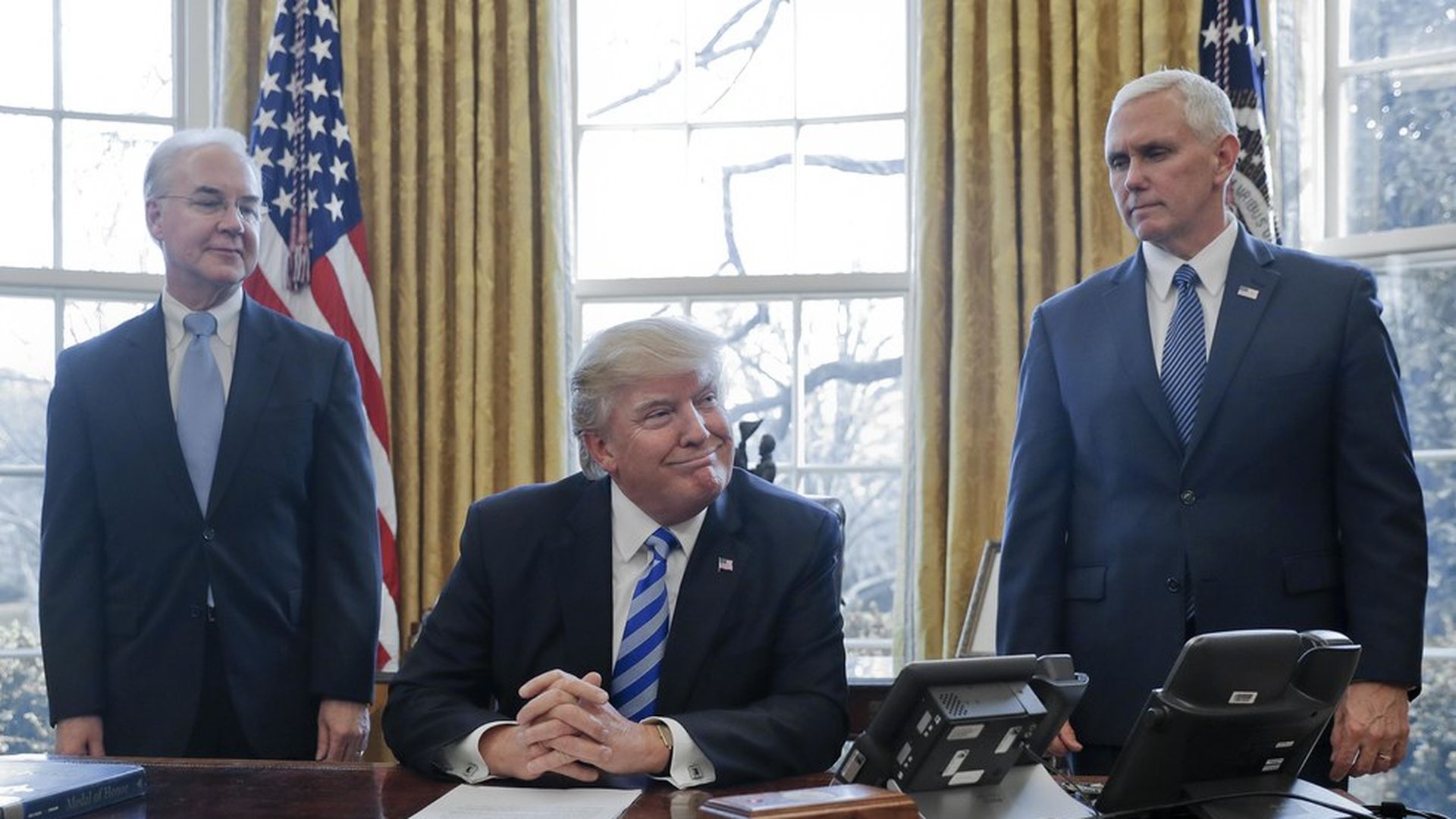 The Washington Post adds to the reporting on the Trump administration's internal disagreements about what to do about the Affordable Care Act. There's been a divide over whether to let it deteriorate and strengthen their case for repeal, even if they're blamed for the collapse, or take steps to help insurers in the meantime. Here's who's on each side, per the Post:
Don't help: Vice President Mike Pence, Office of Management and Budget Director Mick Mulvaney.
Help if the GOP health care bill doesn't pass: Health and Human Services Secretary Tom Price.
Why it matters: The White House clearly wants to talk up the problems with the law as much as possible — President Trump is meeting in Cincinnati today with people who say they've been hurt by the law. But insurers are increasingly blaming the administration's negativity about the law as they announce big rate hikes for next year or pull out of the ACA marketplaces completely.
Go deeper