The United States of Texas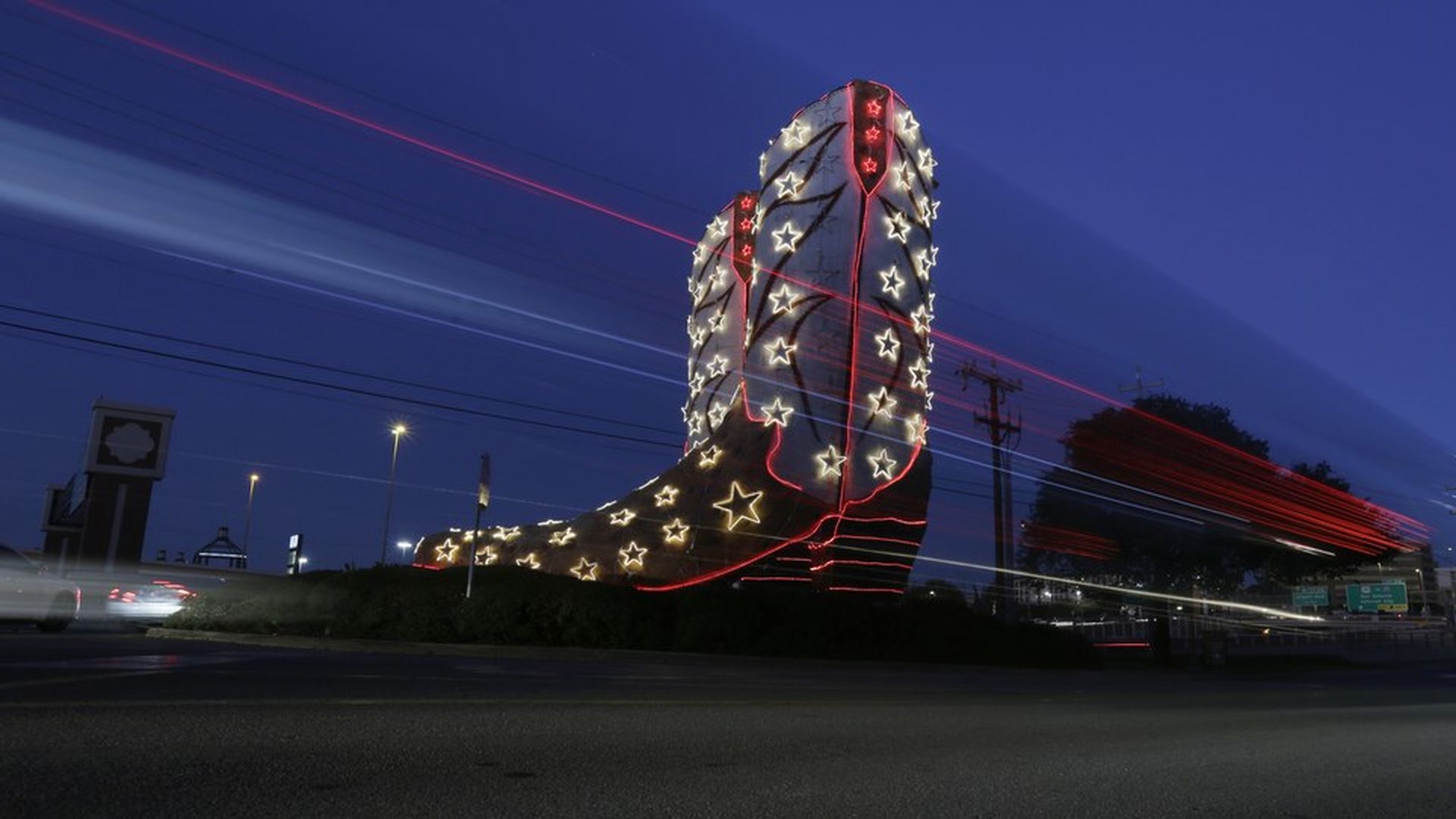 The New Yorker's Lawrence Wright, who lives in Austin and has lived in Texas most of his life, goes all-in with the idea that, "America's Future Is TEXAS: The state's exploding population, immigration crackdowns, waning white influence, aggressive redistricting, brutal reproductive laws, and rapidly shifting politics make it a bellwether of the country."
In another tease, the magazine throws in "right-wing zealots taking over the legislature even as the state's demographics shift leftward." A taste of the tour de force (23 pages in the magazine):
"Texas has been growing at a stupefying rate for decades. The only state with more residents is California, and the number of Texans is projected to double by 2050, to 54.4 million, almost as many people as in California and New York combined."
"Texas has always had a burlesque side to its politics. The columnist Molly Ivins made a national reputation as a humor writer by lampooning the people we elect to office."
"The obsession with California puzzles me. I play the keyboards in a blues band, and our drummer has a sticker on his kit saying 'Stop Californication of Texas Music.' ... The newspapers often feature gloating stories about the number of Californians fleeing to Texas (eight per day to Austin alone), as an indication of the vast superiority of the Texas way of life."
"Politicians seldom pay a price for the damage that their legislation may do in the name of popular causes, such as declaring war or slashing taxes at the expense of vital social programs."
"The relationship between the capitol and the city of Austin is antagonistic. The city has long been known as a blue dot in a red state. It sees itself as standing apart from the vulgar political culture of the rest of Texas, like Rome surrounded by the Goths."
Go deeper