The takeaways from Spicer's first post-Flynn briefing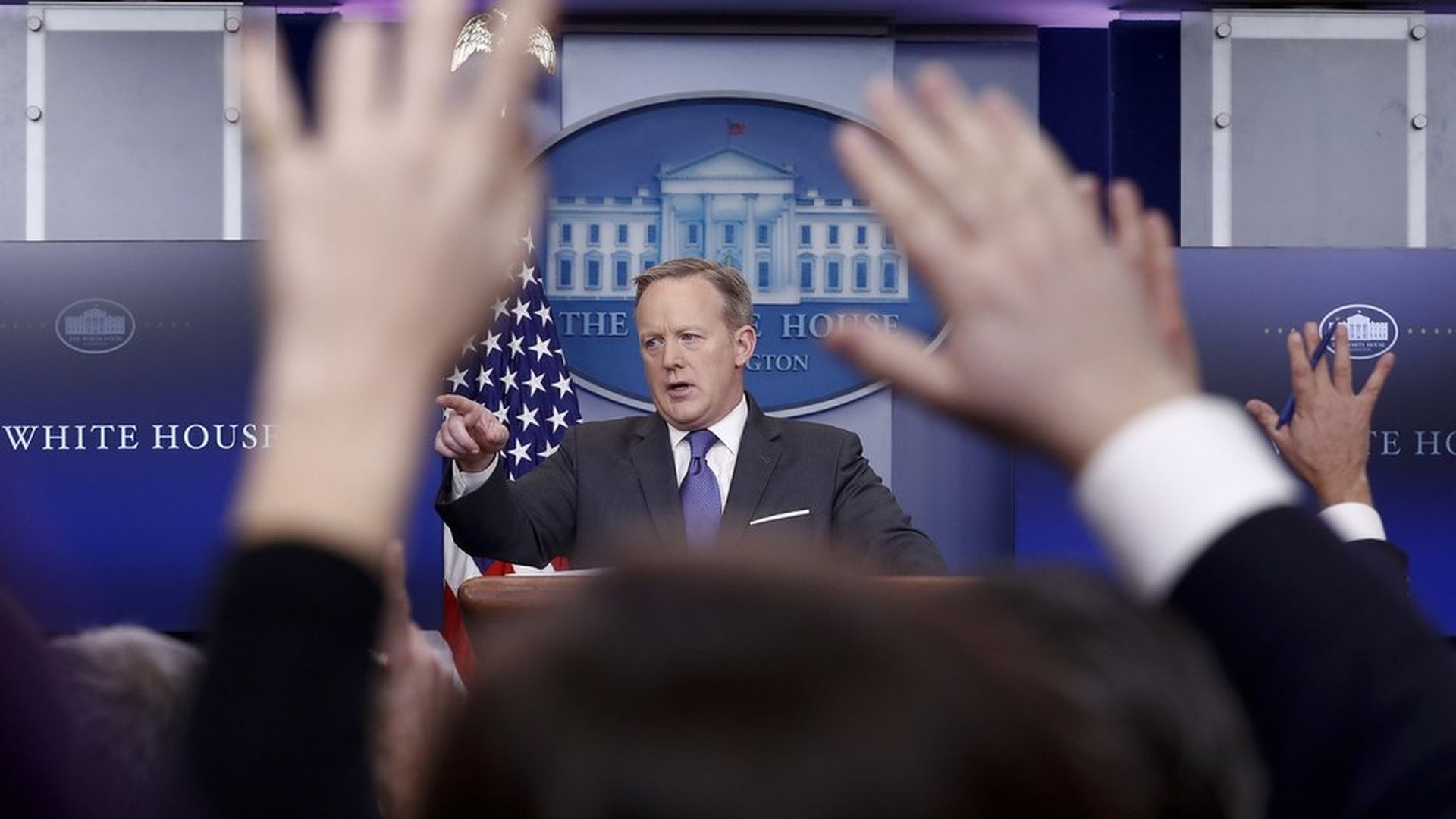 The big message from Sean Spicer today: Flynn's departure was "not a legal issue, but a trust issue." Spicer said that Trump asked for Flynn's resignation last night, which is in conflict with reporting that said Flynn himself decided to resign. The highlights from today's Flynn-themed briefing...
The first day that Trump knew about Flynn: January 26th — after a briefing from the Department of Justice.
The reason for letting Flynn go: "The level of trust between the President and Gen. Flynn had eroded to the point where he had to make a change."
Flynn's chat was fine: Spicer said that Trump "absolutely" didn't direct Flynn to discuss sanctions with the Russian ambassador but at the same time "the president had no problem that he acted in accord with his job.
Just Russia?: Spicer refused to say if Trump's "eroding trust" in Flynn extended to other issues beyond Russia; he simply said that Trump gets briefed by a full team.
Mar-a-Lago dinner: Spicer confirmed there's a SCIF (Sensitive Compartmented Information Facility) at Mar-a-Lago and said that the photos of Trump discussing North Korea at dinner were actually of him discussing press logistics.
Go deeper