The state of Trump: fake news, Russia and winning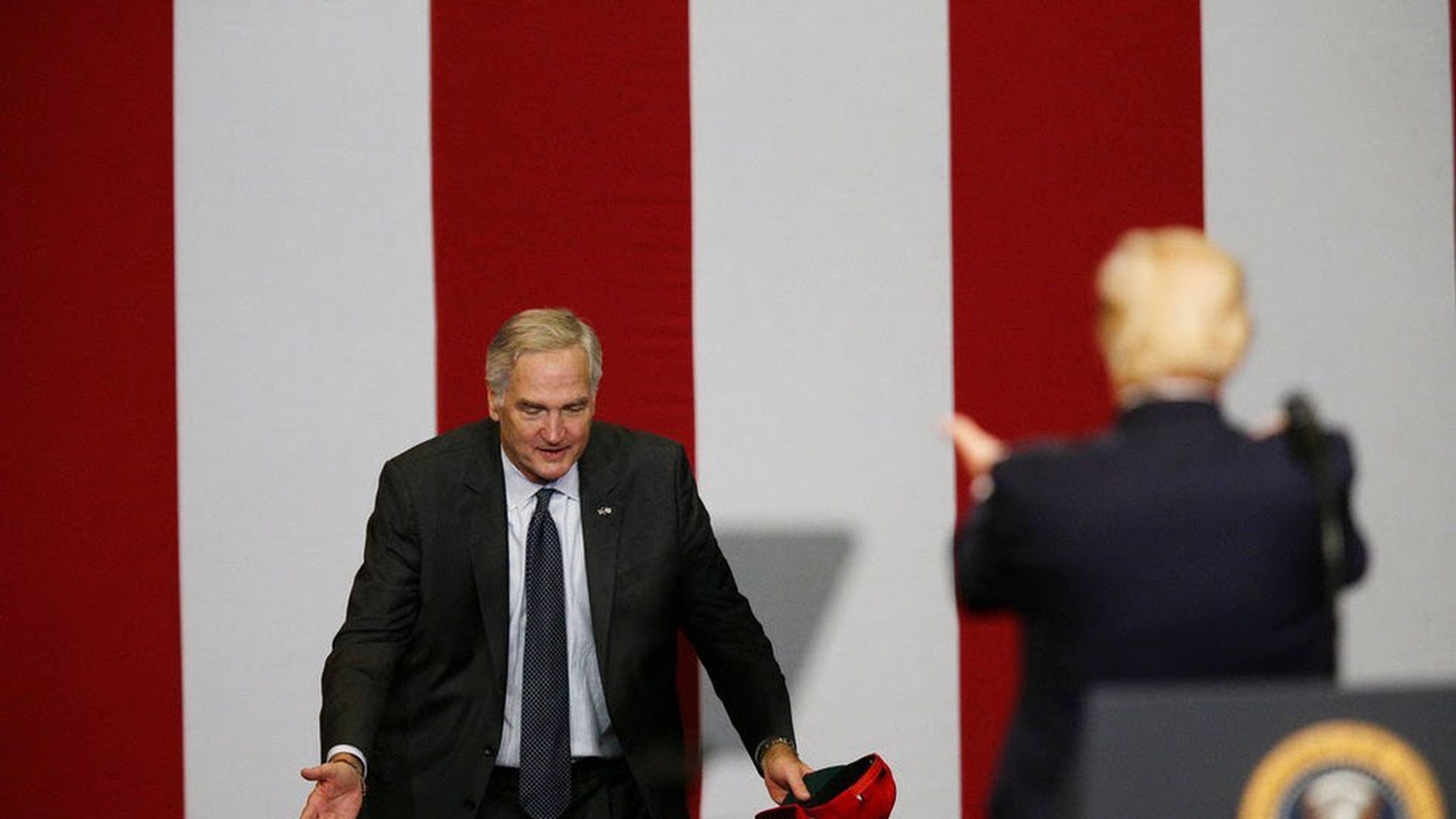 Trump last night referred to "Crooked Hillary" while talking about gun control, prompting the signature chant of his 2016 rallies: "Lock her up."
Trump: "You've got to speak to Jeff Sessions [former Alabama senator, now attorney general] about that."
Other keepers:
"I feel like I'm from Alabama, frankly."
"We're going to be like your football teams. We're going to win all the time."
Trump said he wants "a see-through wall" at the border, so citizens on the U.S. side can avoid falling sacks of drugs lobbed over by dealers' catapults.
"Russia did not help me ... I didn't see too many Russians in Pennsylvania."
He said "fake news" wouldn't show the crowd, as CNN and CNN International put him and the crowd in split screen.
Pointing to his brain, Trump said he's "very good up here — always."
P.S. "Staff chafes at Kelly's style," by Ashley Parker and Phil Rucker on WashPost A1: "[S]ome staffers complain that [the White House chief of staff] may be growing his mandate too far and that his [militaristic style] stifles the creativity and spontaneity that have been hallmarks of Trump's enterprises."
"As one of Kelly's subordinates put it, the chief of staff sometimes becomes 'a one-man choke point.'"
"Kelly has required that Ivanka Trump, the president's oldest daughter, go through him first when she wants to speak with her father about anything involving the administration, a requirement she has so far followed."
Go deeper