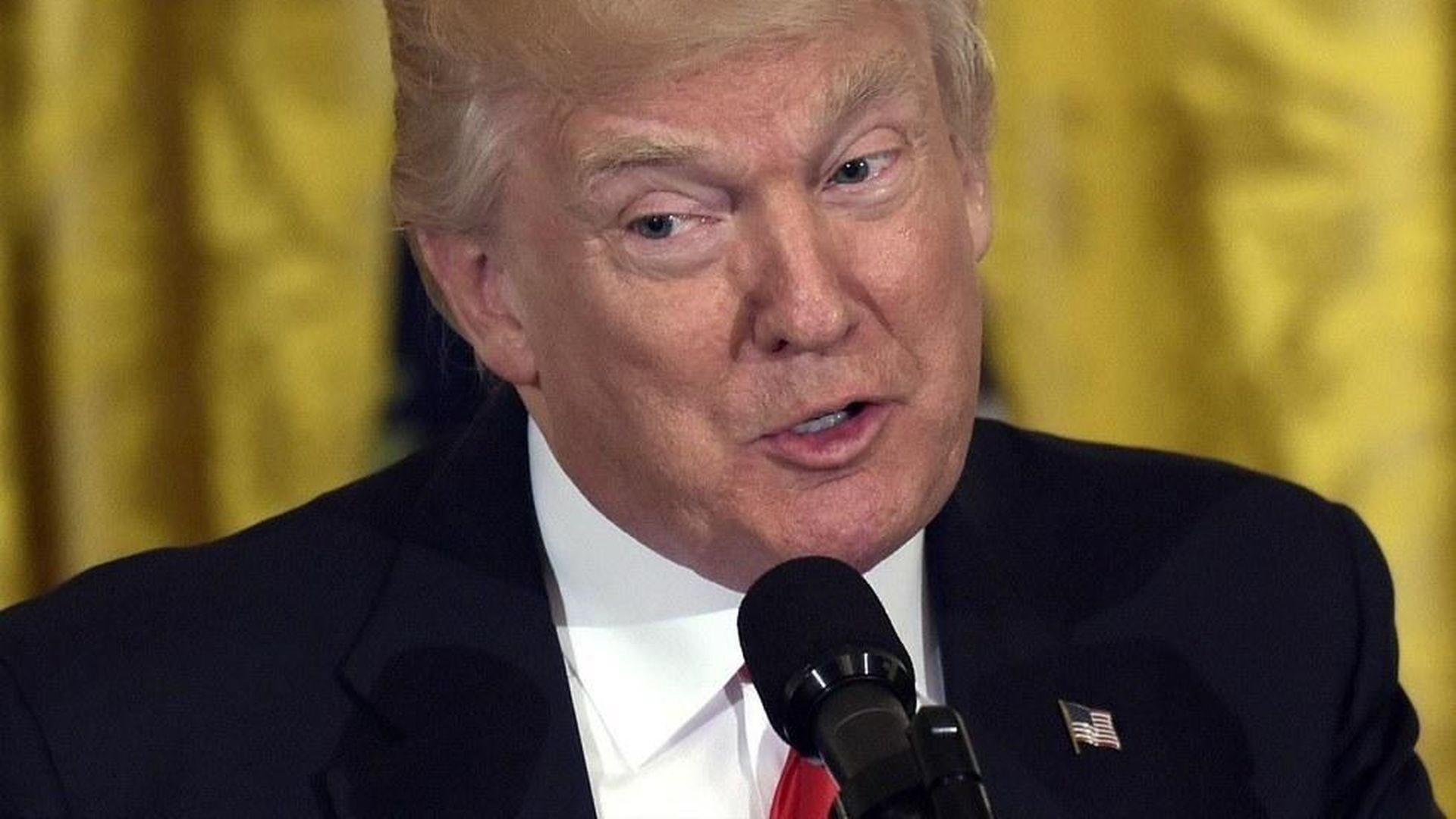 Some White House officials are deeply troubled by the most likely outcome of ongoing staff changes: an infusion of Yes Men. Or, put differently, the striking absence of advisers with the guts and gumption to say something is dumb, wrong or undoable.
And Trump likes it that way.
Among those most likely to get new roles, on the inside or in allied positions outside, are several quintessential Yes Men. And among those inside now, most have huge incentives not to stand up to the boss:
Chief of Staff Reince Priebus: He doesn't carry himself with much swagger, in general. In this setting, he's downright timid and dutiful, knowing he could lose his job any moment.
Chief Strategist Steve Bannon: Despite his status as an undeniable alpha male, Bannon rarely offers his opinion in meetings with the boss, until specifically called on. He knows the family, Jared Kushner in particular, will seize on any weakness he shows. And Bannon has proven to be a canny survivor.
Jared Kushner: The senior adviser has a soft touch to begin with, and rarely confronts his father in law head-on — Jared is more likely to subtly organize unseen campaigns to influence Trump through who visits or who talks to him. With the spotlight increasing on Kushner because of Russia issues, he's even less likely to make waves.
Gary Cohn: The economic adviser is the one of the few people up top who speaks his mind and challenges Trump. But he's careful to never overdo it. Remember: Cohn is a top candidate to be the next chief of staff, and he knows how to play the long game and soothe POTUS.
National Security Adviser H.R. McMaster: This is an interesting one to watch. We hear Trump has cooled on McMaster because he's not sufficiently deferential. One source told us Trump pines for the days of the booted Mike Flynn as head of the National Security Council. (I know! But it's true.)
Counsel Don McGahn: Fairly or not, some of his colleagues consider him a Trump enabler, in a job where he needs to be the brakes.
Go deeper