The nation's mood: "It's just messed up"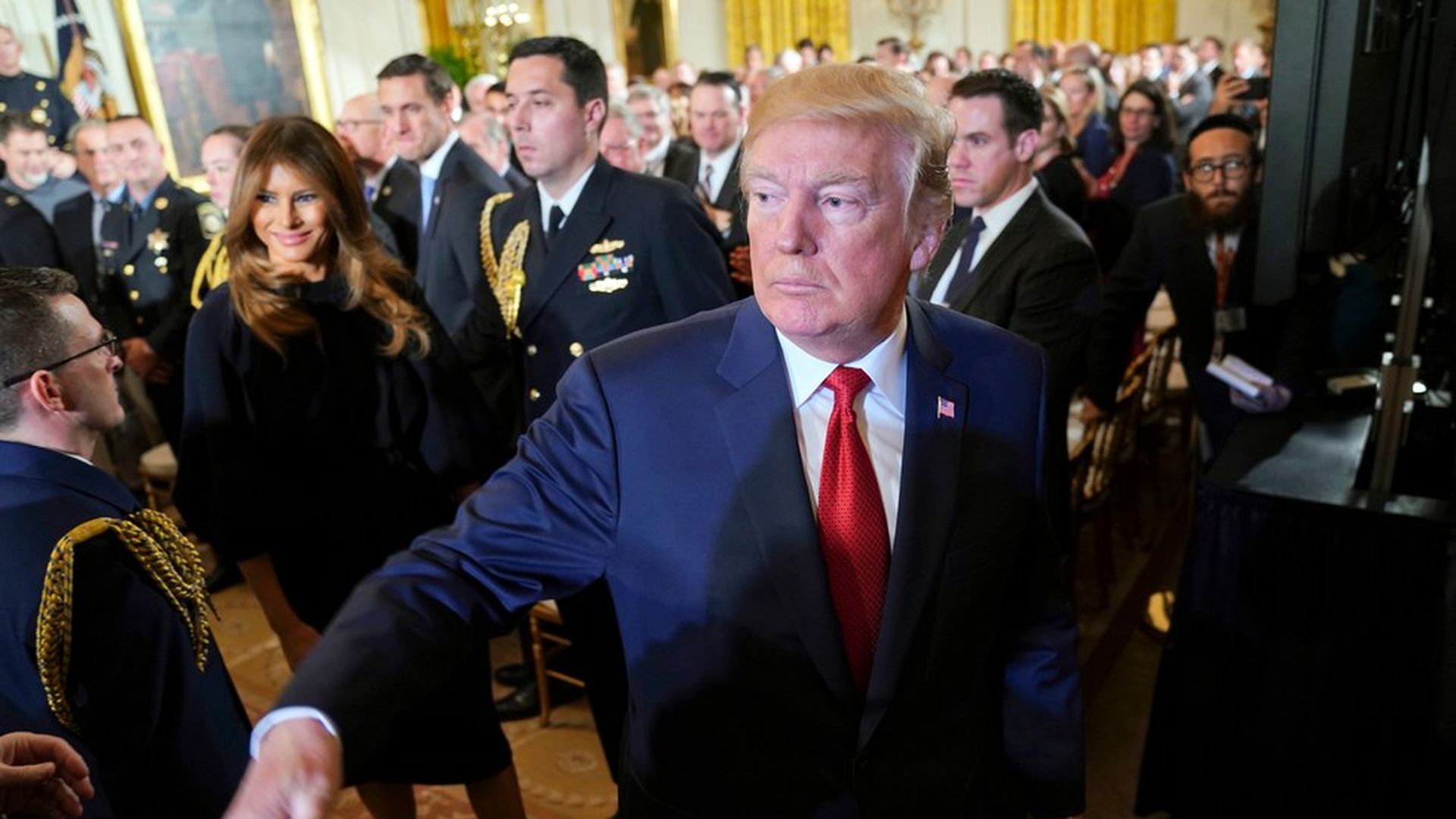 In Sunday's Post ... "Seven in 10 Americans say the nation's political divisions are at least as big as during the Vietnam War, according to a [Washington Post-University of Maryland] poll, which also finds nearly 6 in 10 saying Donald Trump's presidency is making the U.S. political system more dysfunctional," the WashPost's John Wagner and Scott Clement write:
Nine months into Trump's presidency, the poll "reveals a starkly pessimistic view of U.S. politics, widespread distrust of the nation's political leaders and their ability to compromise, and an erosion of pride in the way democracy works in America."
Why it matters: "Seven in 10 Americans say the nation's politics have reached a dangerous low point, and a majority of those believe the situation is a 'new normal' rather than temporary."
This is big: "Americans are feeling frustrated not only with the country's politics but their ability to talk about politics in a civil way."
Go deeper