The latest crack in the eurozone: French debt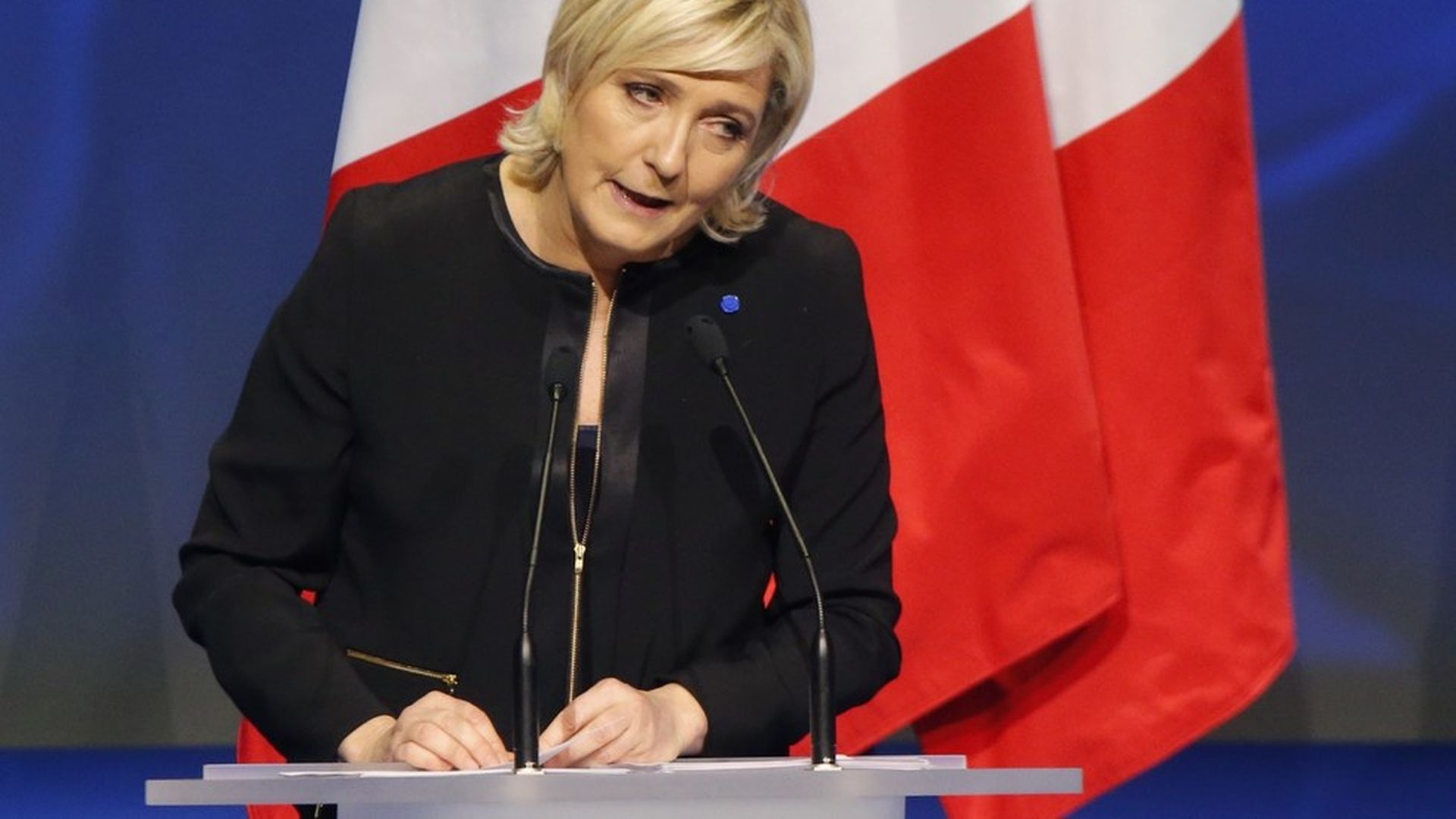 The next French president will face a river of red ink, the European Commission warned Monday in its Winter 2017 Economic Forecast. The outlook says that the French deficit would fall above the mandated 3% threshold next year at 3.1%, on rising civil service pay and higher healthcare costs.
Why it matters: Back in January of 2016 EU Economic Affairs Commissioner Pierre Moscovici said that because France has already been given two extensions to get its deficit under control, they will not be granted another. But the EU has never actually penalized a country for breaching the deficit limit before, and won't start with France, the EU's second great power after Germany. Still, the issue will likely raise tensions between European budget hawks (mostly from Germany) and those who see the deficit cap as arbitrary and counterproductive to economic growth.
Go deeper