The key points in Trump's regulations executive order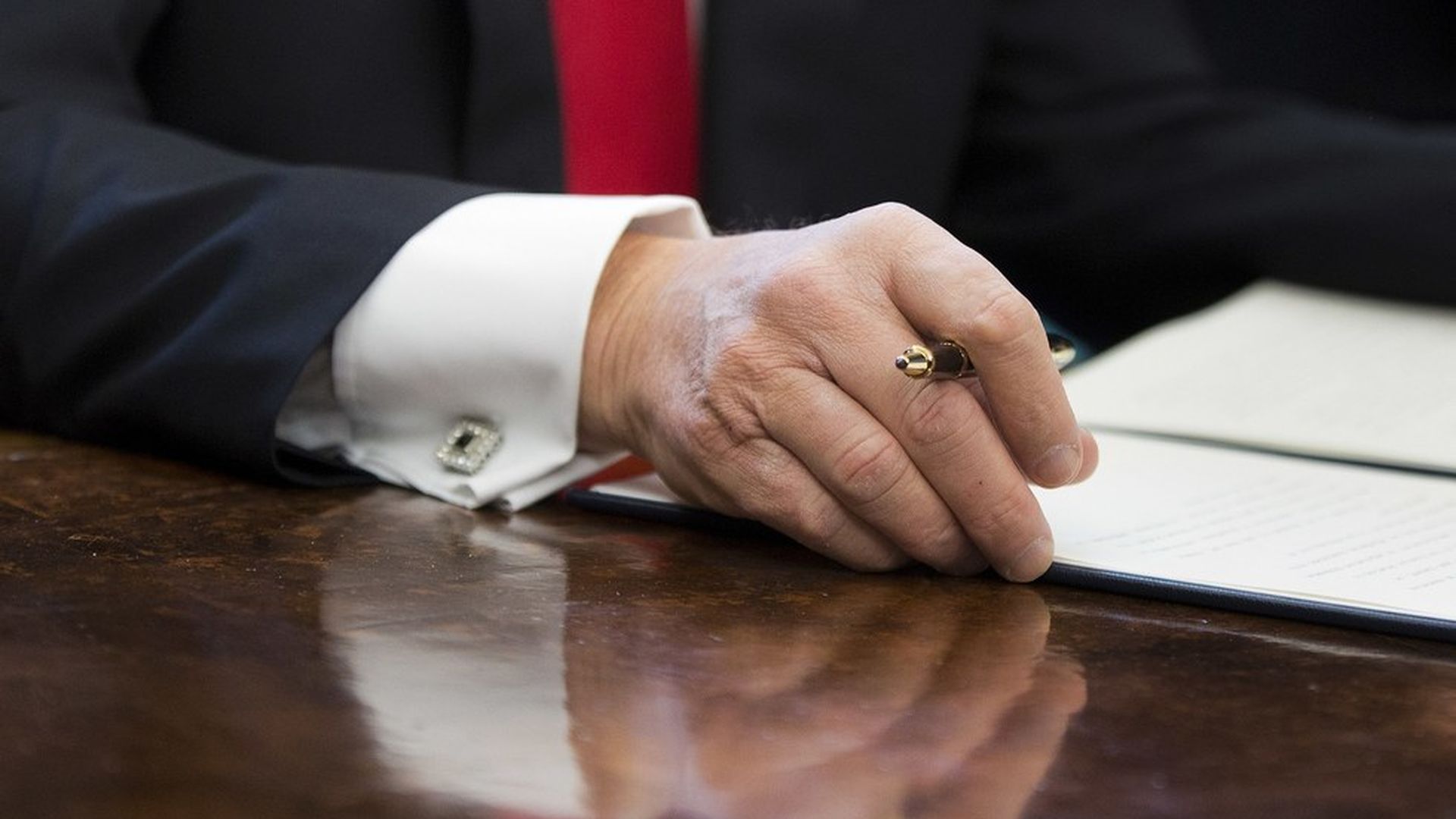 Here are the highlights, based on the text just released by the White House:
Whenever an agency proposes a new regulation, it has to identify "at least two" previous regulations to be repealed.
For all new regulations, "the total incremental cost ... shall be no greater than zero."
If there are new costs, they have to be offset by eliminating costs in "at least two prior regulations."
The process will be directed by Mick Mulvaney, who's set to become the next director of the Office of Management and Budget.
If a new regulation wasn't already listed on the "Unified Regulatory Agenda" — a list of rules in the works — it can't be issued, "unless otherwise required by law" or unless Mulvaney says it's OK.
The limit applies to fiscal year 2017, which is already underway.
Go deeper