The instant takeaways from Trump in Philly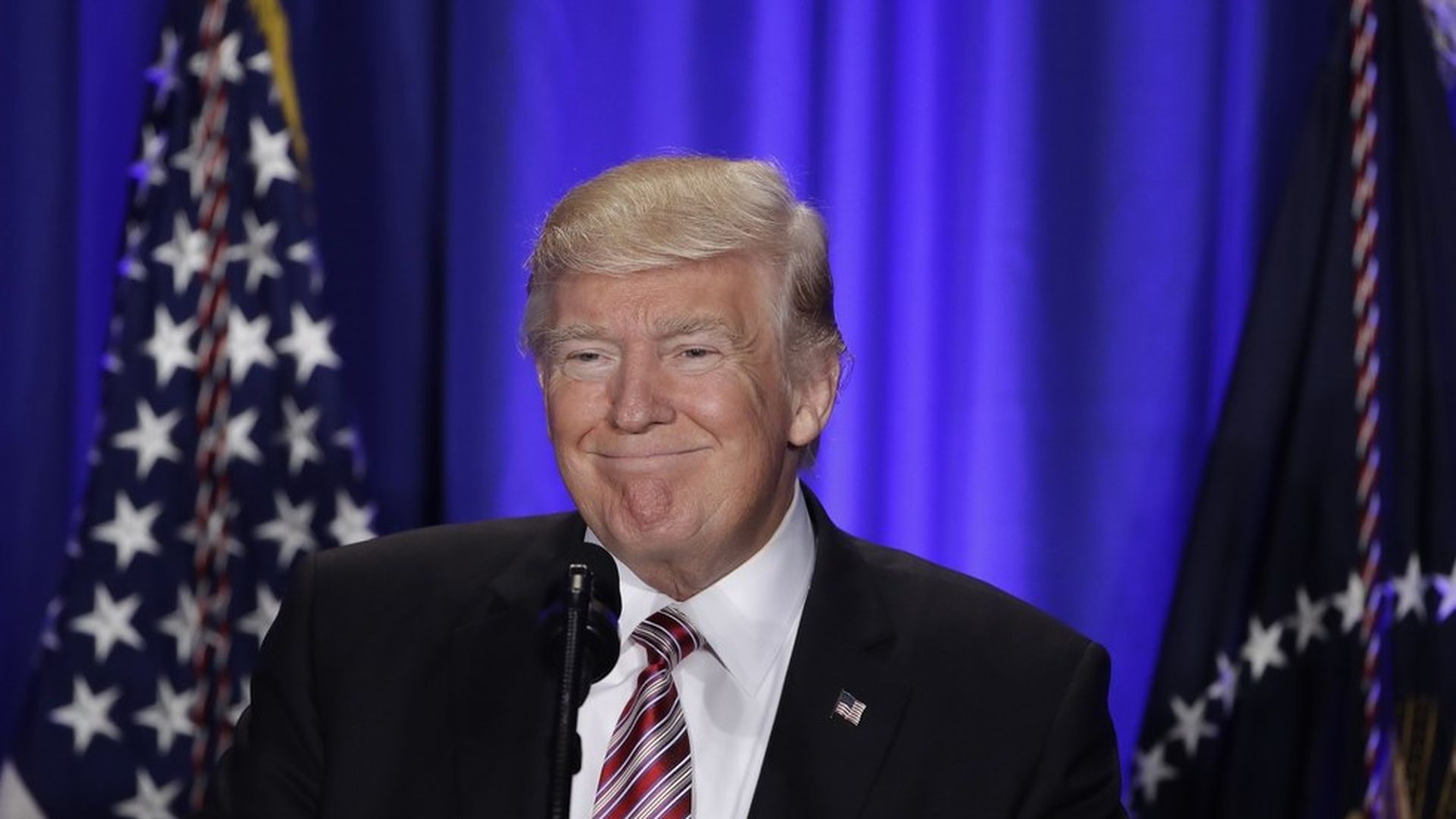 Beginning with an extended aside about his Pennsylvania win, President Trump addressed the GOP congressional retreat in Philadelphia today.
POTUS said he talked with Paul Ryan about leaving Obamacare in place through 2018, but decided he needed to "take care of the American people immediately." He also noted he was taking Democrats out of a "big jam."
According to Trump, the U.S. and Mexico "agreed to cancel" next week's meeting, but that's not what Mexico's president said on Twitter.
Trump acted surprised his new CIA director wasn't around. "Where the hell is Pompeo?"
After the speech, the president did not take questions from House and Senate GOP members as originally planned.
Go deeper