The hunt for the next FBI director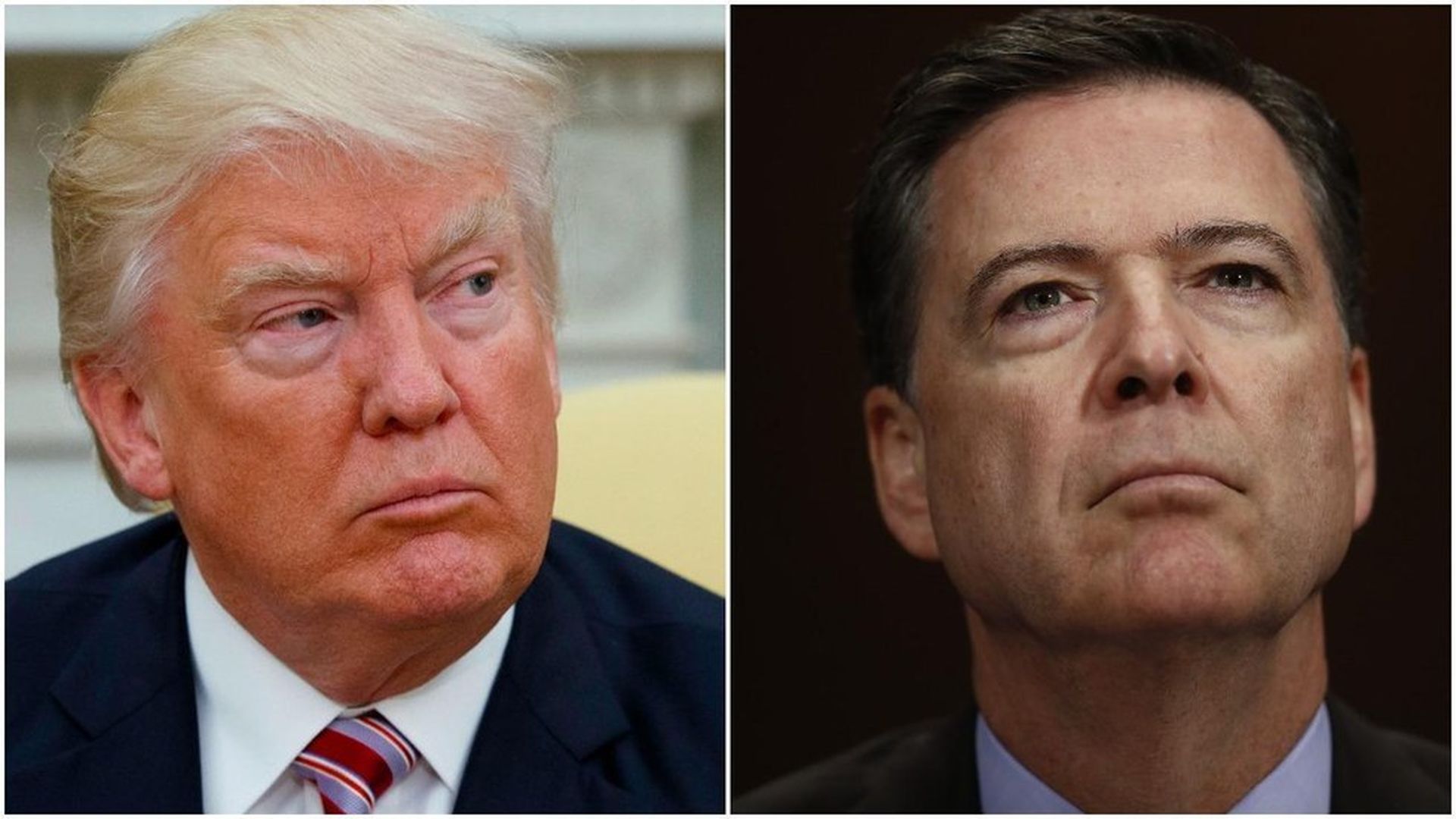 An intriguing possibility to replace Comey was discussed by ABC's Jonathan Karl on George Stephanopoulos' "This Week" roundtable:
"[T]he president knows he needs to have somebody that is politically bulletproof. I would not be surprised to see it's somebody who is not [being talked about], somebody like — even like [Comey's predecessor] Robert Mueller, ... who served under Democratic and Republican presidents [Obama and Bush 43], universally respected ... Mike Rogers has some big fans in the West Wing."
"[D]on't rule out Merrick Garland [Obama's failed nominee for Supreme Court], who was floated by Senator Mike Lee [R-Utah]. ... Garland ... could be confirmed 100-0 in the Senate."
But would Garland do it? The WashPost's Dave Weigel says the idea is "like Wile E. Coyote putting down a nest made of dynamite and writing 'NOT A TRAP' on a whiteboard next to it."
Weigel quotes Slate's Dahlia Lithwick: "Garland probably won't want to give up his lifetime tenure as the chief judge of the second-most important court in the land, and surely the most significant bulwark against Trump administration overreach, in exchange for a 12-minute gig on The Apprentice before he uses the wrong color highlighter and gets fired."
Preet Bharara, the U.S. attorney in Manhattan who was fired by Trump, has a WashPost op-ed, "Are there still public servants who will say no to the president?": "I join in the common-sense call for an independent and uncompromised special counsel to oversee the Russia investigation. ... History will judge this moment."
Go deeper