The five ex-presidents gather in Texas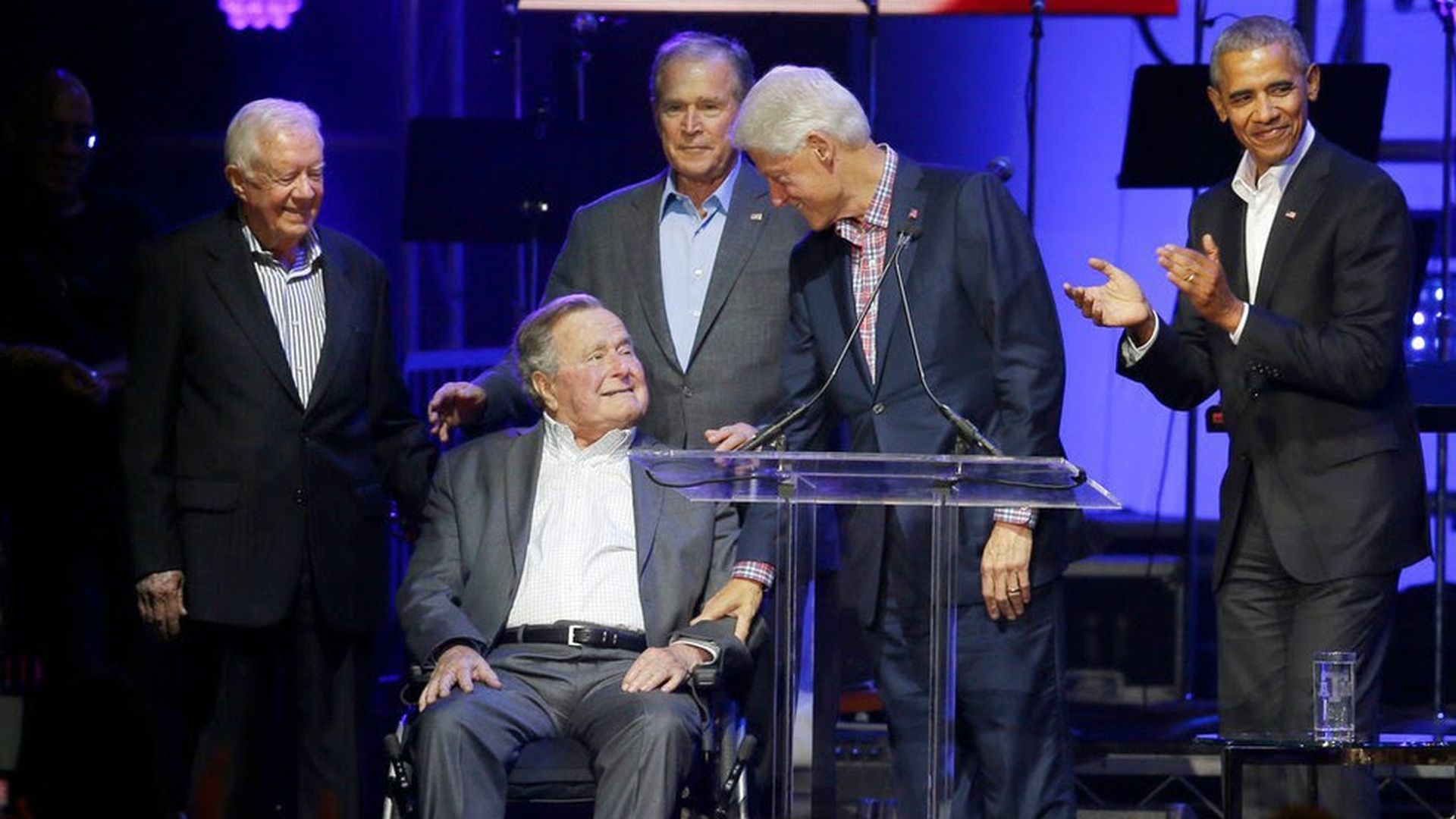 "The five living former presidents ... appeared together for the first time since 2013 at a concert to raise money for victims of devastating hurricanes in Texas, Florida, Louisiana, Puerto Rico and the U.S. Virgin Islands," AP's Will Weissert reports:
"Democrats Barack Obama, Bill Clinton and Jimmy Carter and Republicans George H.W. and George W. Bush gathered in College Station, Texas, home of Texas A&M University, to try to unite the country after the storms."
"Texas A&M is home to the presidential library of the elder Bush. At 93, he has a form of Parkinson's disease and appeared in a wheelchair at the event. His wife, Barbara, and George W. Bush's wife, Laura, were in the audience."
"Lady Gaga made a surprise appearance."
"The appeal backed by the ex-presidents has raised $31 million since it began on Sept. 7, said Jim McGrath, spokesman for George H.W. Bush."
President Trump "offered a video greeting that avoided his past criticism of the former presidents and called them 'some of America's finest public servants.'"
"Four of the five former presidents — Obama, George W. Bush, Carter and Clinton — made brief remarks that did not mention Trump. The elder Bush did not speak but smiled and waved to the crowd."
Go deeper