The coming message battle over auto regs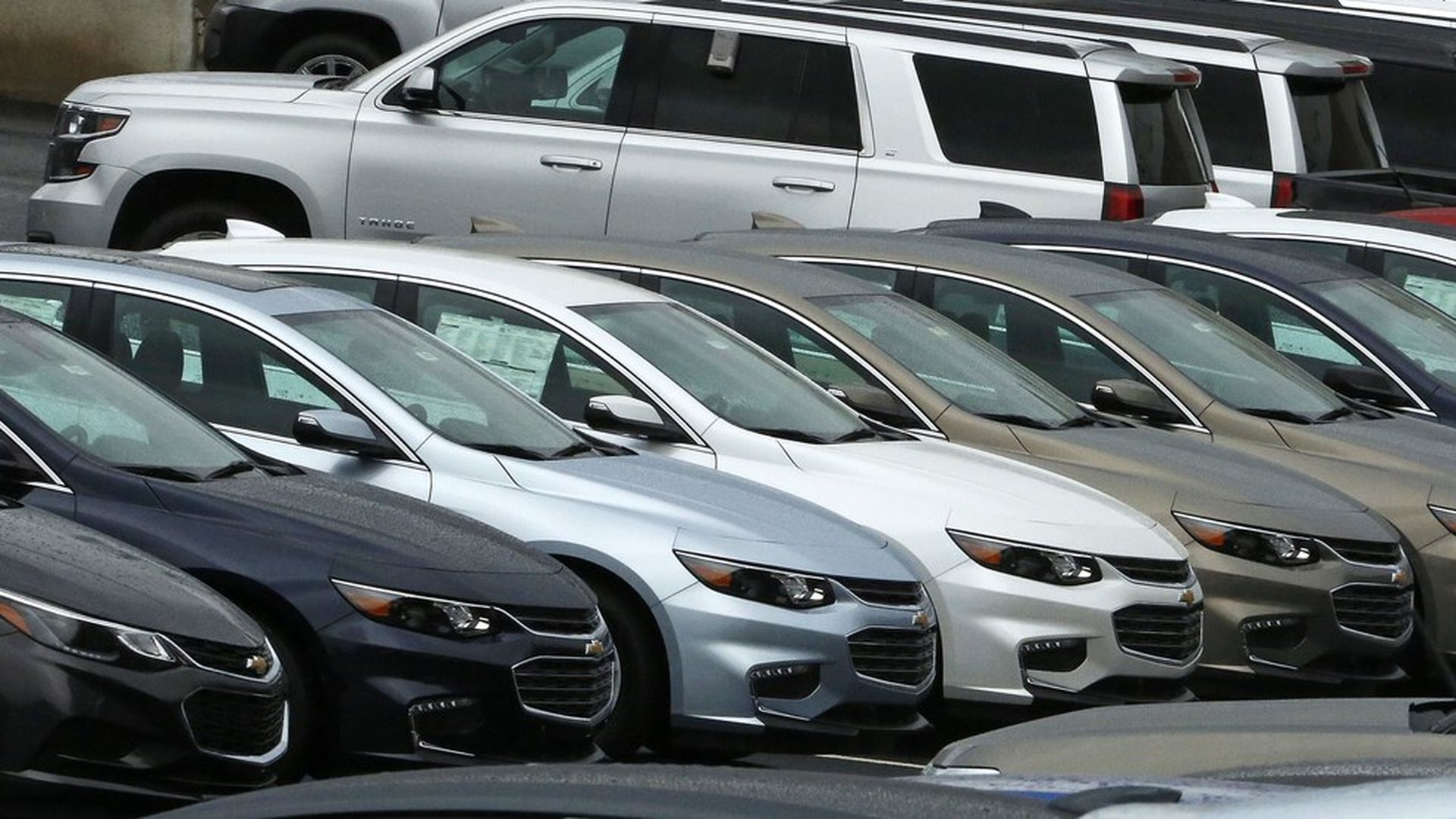 Powerful automakers about to score a big lobbying win face the tricky task of defining it as something a little more nuanced. President Trump intends to use a visit with the auto industry in the Detroit area Wednesday to announce that EPA will revisit an 11th-hour Obama administration decision to lock in strict greenhouse gas and efficiency rules for the 2022-2025 model years.
That's welcome news for the industry, which has pressed EPA to reexamine the January 13 decision and says maintaining the targets will be expensive and out-of-step with consumer preferences amid cheap gas and modest electric car sales.
Green groups will loudly condemn the decision as a major rollback of a signature Obama climate initiative.
But the industry will probably respond with more of a golf clap. Why? While it's clear that Trump plans to scale-back the standards, the industry is wary of claiming victory on a regulatory rollback. They'll spin this as good government and an analytical process while knowing it's likely to yield a better outcome than they got under Obama
"Until this review is done, nobody knows what that number should be," Gloria Bergquist of the Alliance of Automobile Manufacturers told Axios. She said the group is merely seeking a "data-driven" review, one conducted "without pre-judging the outcome, checking assumptions against market realities."
A different message:
White House spokesman Sean Spicer framed Trump's visit in starker terms at the White House yesterday. "He will meet with auto executives and workers and manufacturing suppliers highlighting the need to eliminate burdensome regulations that needlessly hinder meaningful job growth," he said.
Go deeper