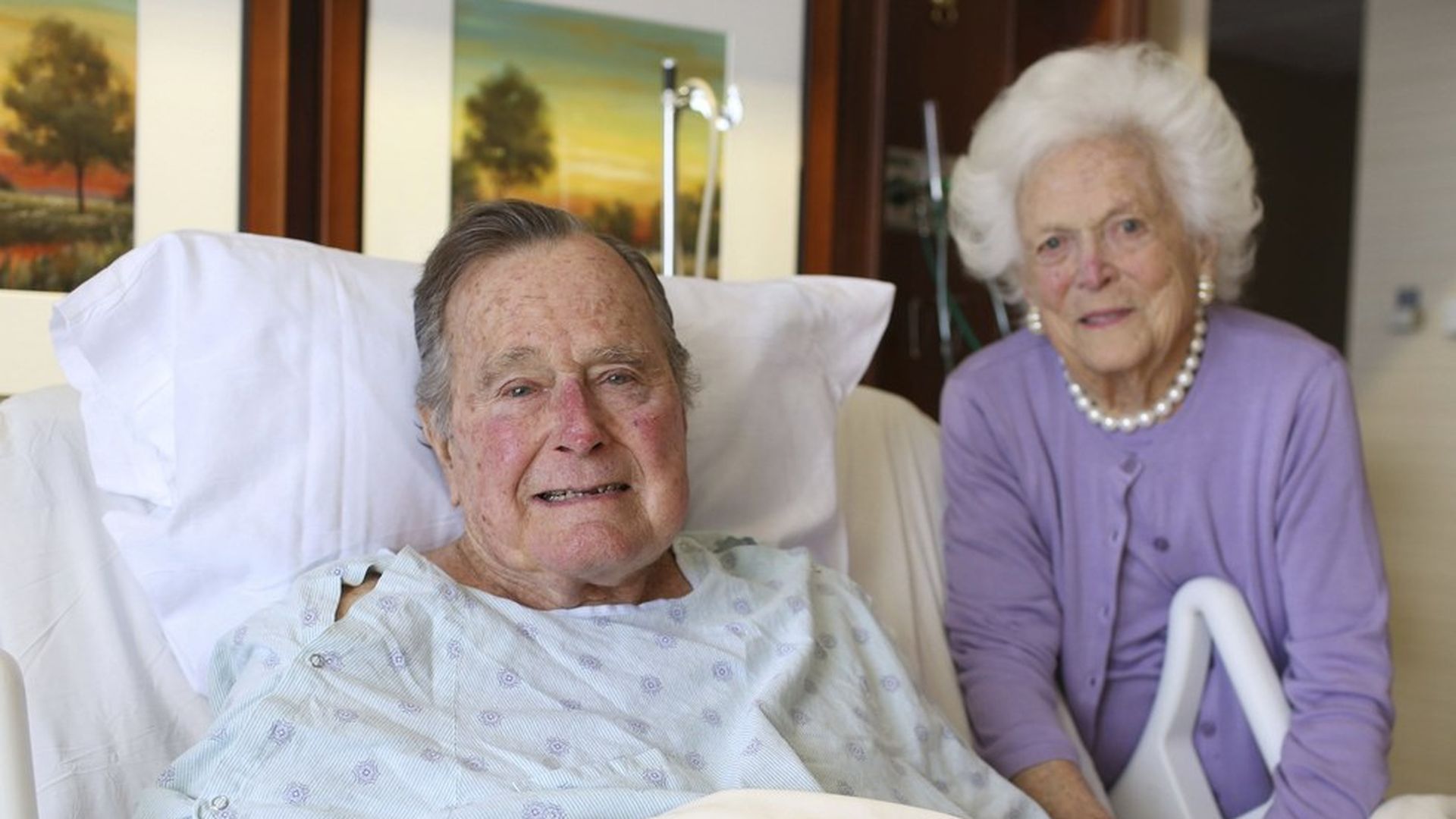 Even after being discharged from Houston Methodist Hospital following treatment for bronchitis, Barbara Bush, 91, stayed an extra night with former President George H.W. Bush, 92, who's still suffering from pneumonia but is ready to leave the ICU. Dr. Amy Mynderse said at a news conference yesterday: "Other than sleeping in separate rooms, … she has been sitting at his bedside most of the time."
Dr. Clint Doerr added: "They're essentially therapy for each other. … [W]hen one of 'em doesn't want to take a breathing treatment, the other says, 'Git on that.' It helps our cause.' … I think 'Mrs.' commented to me, 'You need to get us outta here and tuned up, because we gotta host that Super Bowl.'"
Per AP: "The couple's 72-year marriage is the longest of any presidential couple in U.S. history … Mynderse told reporters that when she informed the former president she would be speaking at a news conference Monday, he replied: 'About what?'"
Go deeper