The Asian tech billionaires looking to invest in the U.S.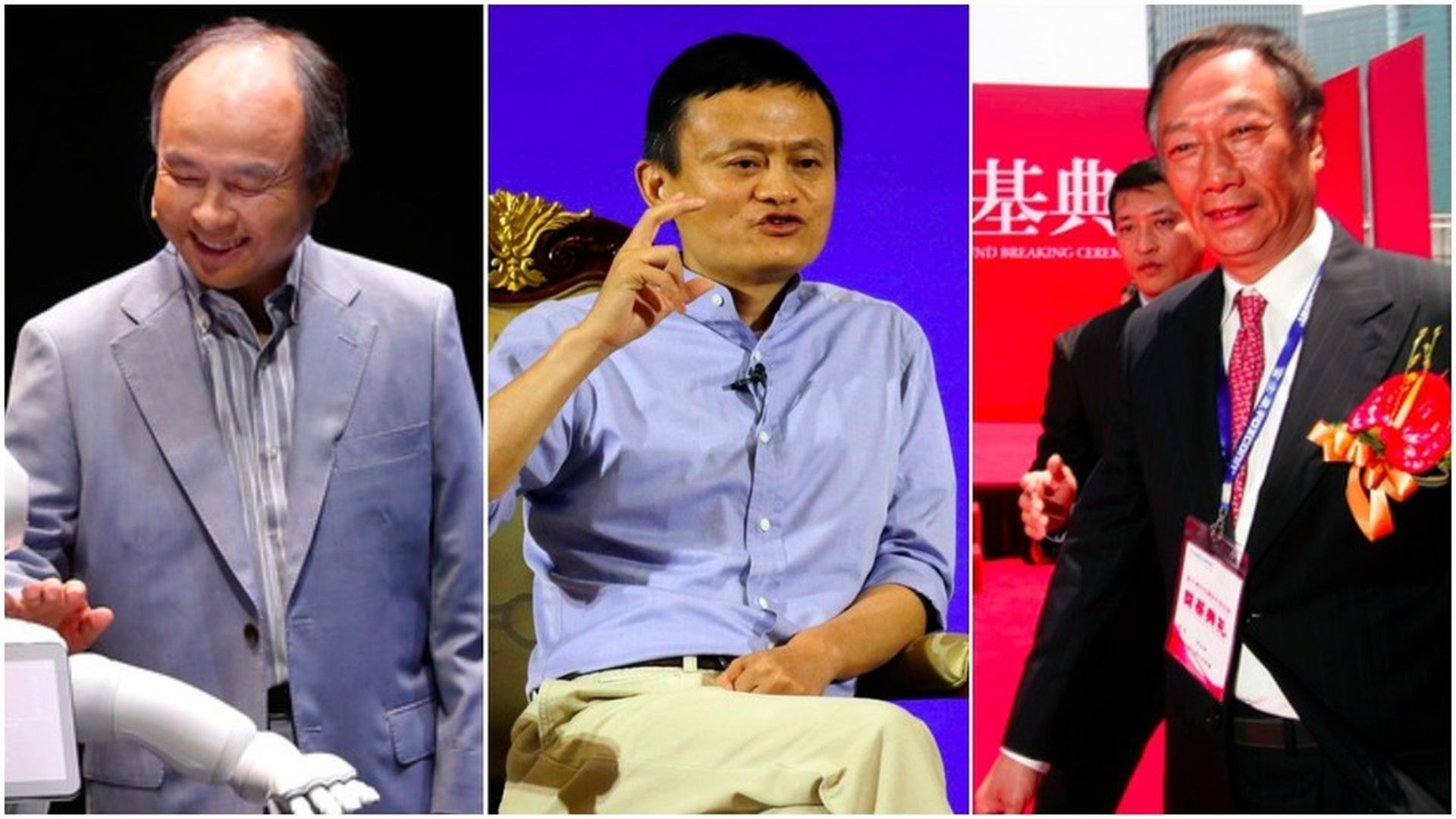 The Financial Times, in "The three Asian tech titans targeting US with jobs and investment," reports: "Trump has had a tetchy relationship with Silicon Valley to date, but three tech titans from the east have come bearing the very gifts that the US president seeks: investment, jobs and factories."
The plans of the three Asian tech billionaires:
Masayoshi Son, $20.8 billion (Softbank): Potential mergers to boost market share for Sprint, the U.S. wireless carrier it controls.
Jack Ma, $28.6 billion (Alibaba): More small U.S. companies on its ecommerce platform, saying it could create a million jobs.
Terry Gou, $7.4 billion (Foxconn): Teasing U.S. plant for iPhones, wants to sell more products from Sharp, the Japanese electronics maker it acquired last year.
Go deeper