The appeal of low-tech startups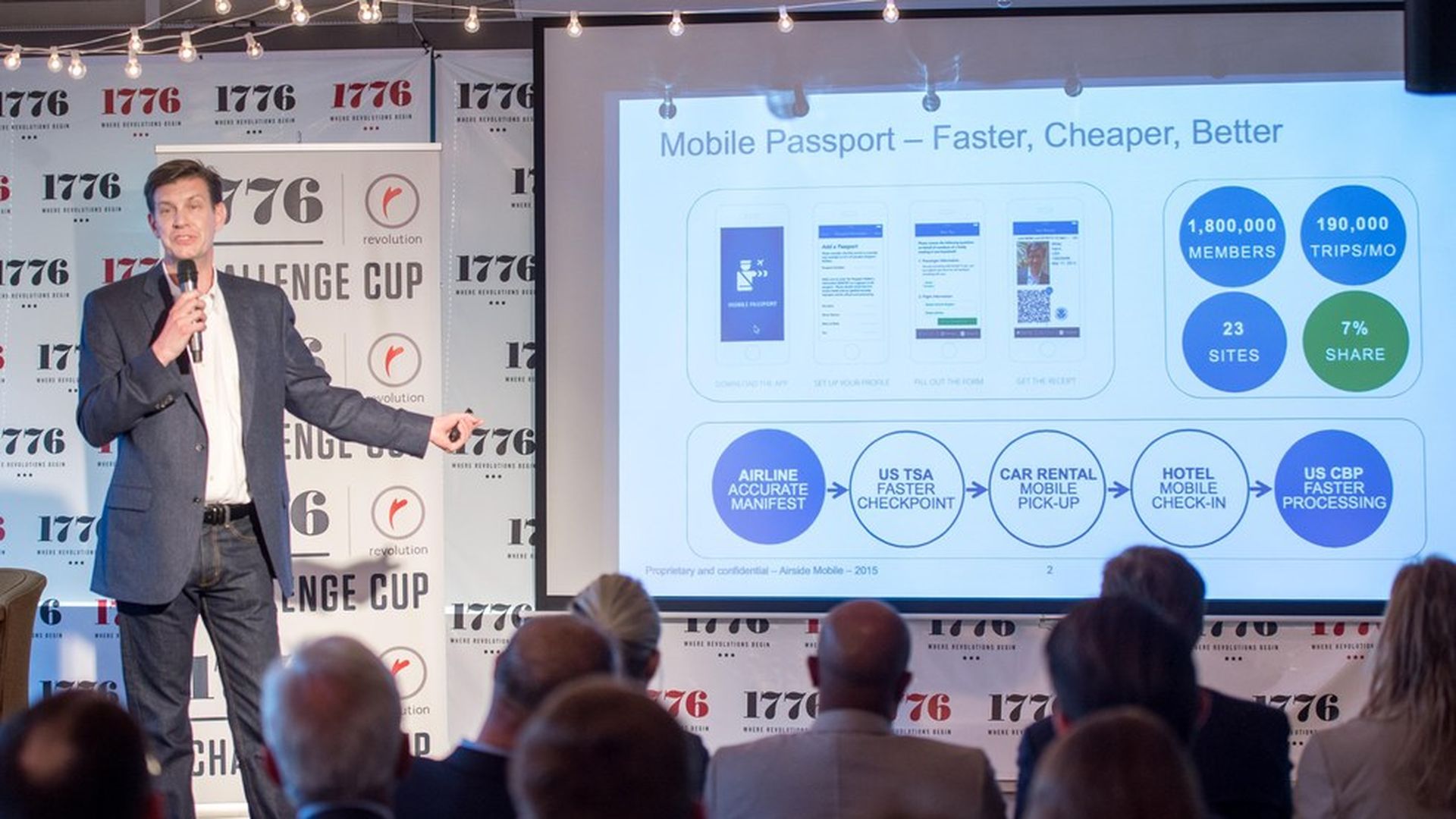 On Monday night, 1776's 75-city Challenge Cup competition launched with 19 startups pitching their businesses in Washington. Mobile Passport, which helps authenticate government-issued IDs, was the winner of this round, meaning the company heads to the finals in New York this fall.
Here are three other startups that I found intriguing from the two-minute pitches:
Entrada provides a platform for employers to help low-income immigrants learn English as they work. It's aimed at the hospitality an service industry where it's in the interests of both the employer and employee to master the language while on the job (think of a housekeeper listening to an English lesson while making a hotel bed.)
MemoryWell hires journalists to write short life stories of patients with Alzheimer's Disease and dementia, so caretakers can better engage with them in nursing home settings.
Shop Or Not is a text message shopping platform that texts you one item a week that the company thinks you might be interested in, and you reply "yes" to purchase. It's had success with brands that are local favorites in small towns that don't have national distribution.
What they have in common: These ideas aren't using cutting edge technologies — in fact they are decidedly low-tech. But they're creative ideas for filling a specific gap in the market and are finding success by catering to specific communities.
Go deeper