Tech firms fight anti-trafficking bill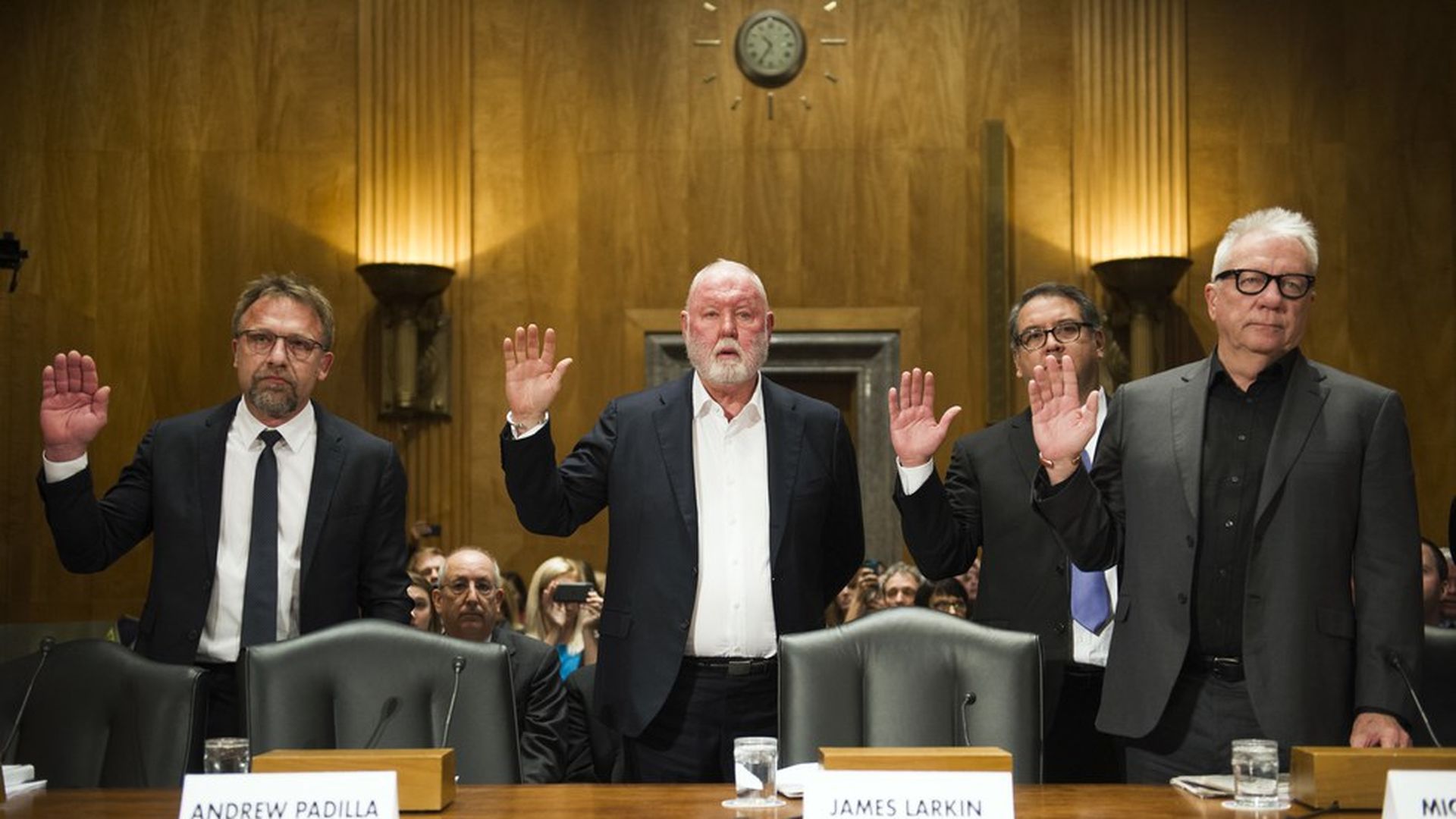 Tech giants are fighting a new anti-sex trafficking bill in the Senate they say would expose major online platforms and other web businesses to dangerous legal liability.
At issue: The bill would weaken a legal provision — Section 230 of the Communications Decency Act — that shields platforms from liability for any content posted to their platforms by users. The bill would get rid of "federal liability protections for websites that assist, support, or facilitate a violation of federal sex trafficking laws" and empower victims to pursue websites legally, according to bill sponsor Sen. Rob Portman's office.
Why it matters: Tech cares a lot about Section 230 and will fight any attempts to water it down. Without it, their ability to host user-generated content could crumble, along with the accompanying advertising revenue.
What tech says: Companies argued that Section 230's protections built the foundation for the success of major platform companies, like Facebook and Airbnb. The Internet Association, which represents both companies, said the bill "would create a new wave of frivolous and unpredictable actions against legitimate companies rather than addressing underlying criminal behavior" and "jeopardizes bedrock principles of a free and open internet, with serious economic and speech implications well beyond its intended scope."
Other pushback: The bill has some big-name co-sponsors, which could give it momentum. But they'll face opposition from at least some of their colleagues. ""I would be very opposed to something like this that also has done so much to encourage innovation and created literally hundreds of billions of dollars of wealth in the private economy," Sen. Ron Wyden, who helped write Section 230, told Axios as he headed into a weekly lunch meeting.
Go deeper