Supreme Court cancels hearing on Trump's travel ban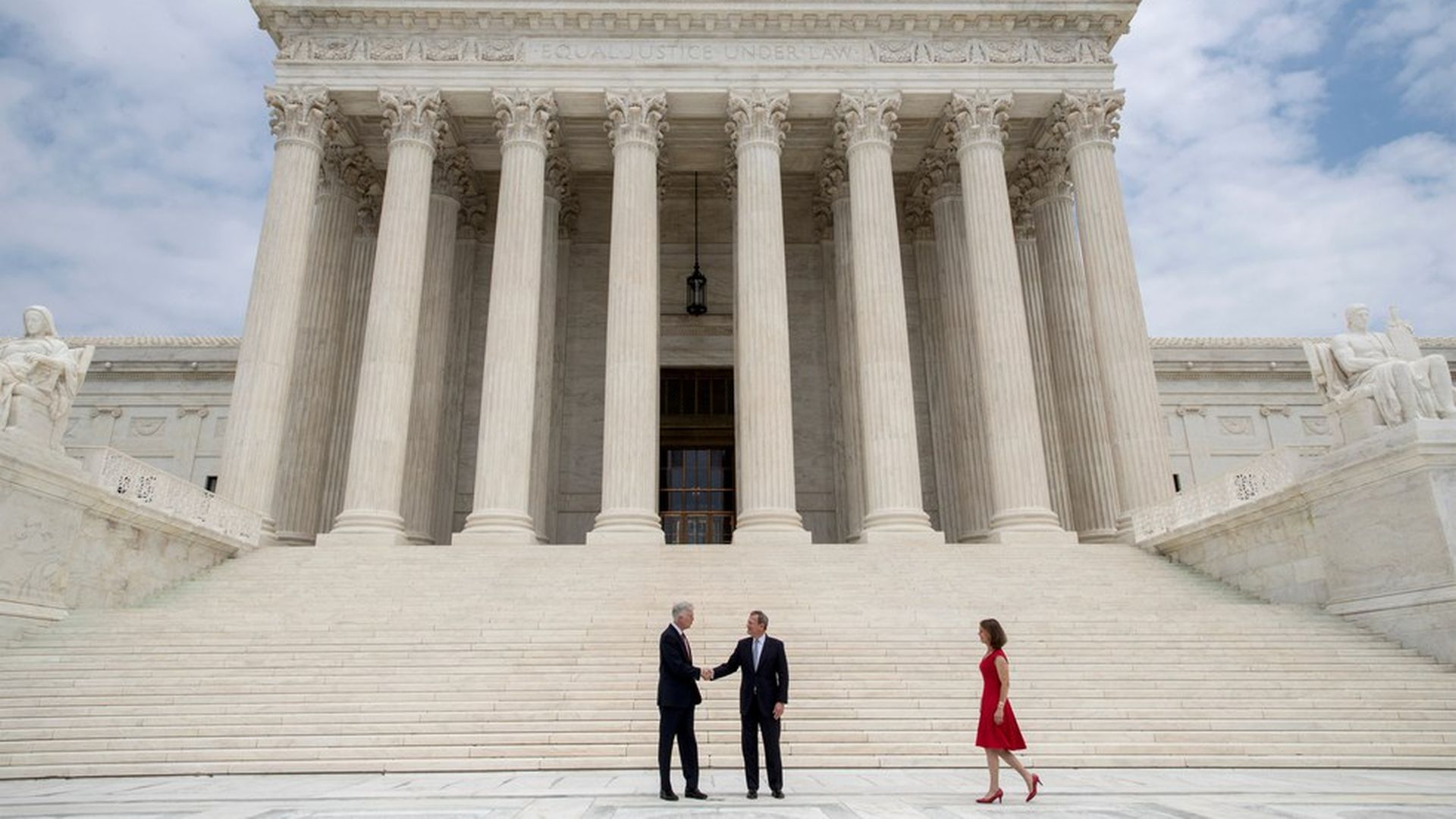 The Supreme Court will no longer hold a hearing on October 10 on the constitutionality of President Trump's travel ban, now that the ban has been replaced by an updated order barring or restricting travel from 8 countries.
Where things stand: The court has not cancelled the case altogether, but will allow both sides to file fresh briefs on Trump's new order by October 5. But, per the NYT's Adam Liptak, "by canceling the arguments for now, the court signaled that it may never decide the case."
Go deeper