Sunday shows roundup: 'threading the needle' on health care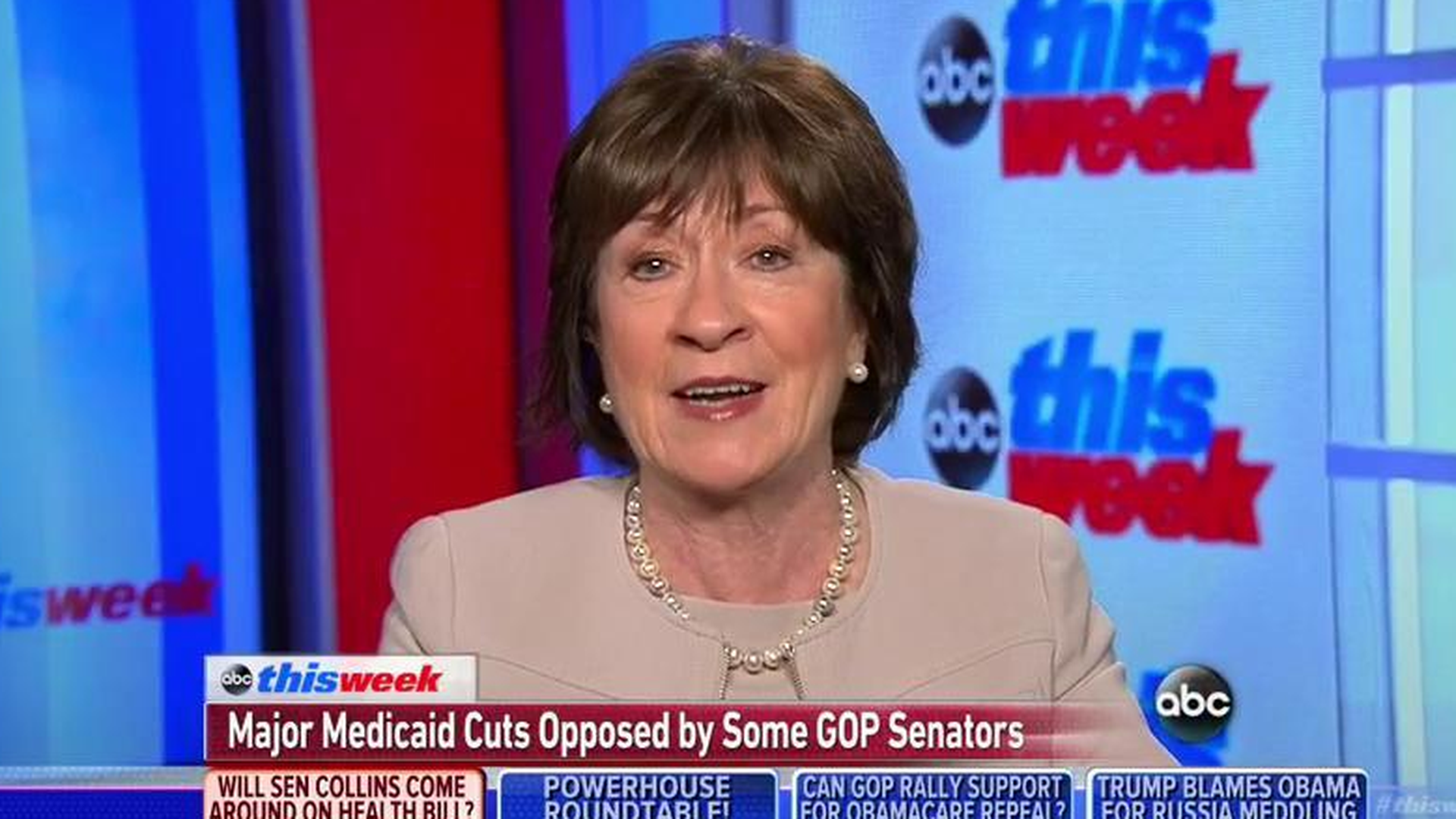 Sen. Susan Collins said Sunday on ABC's "This Week" that "threading the needle" on health care so that moderates like her and conservative holdouts like Rand Paul would both vote "yes" will be "extremely difficult":
Her concerns: That the Senate bill would have "more impact on the Medicaid program even than the House bill," and would eliminate federal funding for Planned Parenthood.
Paul's position (also on "This Week"): He said the current proposal isn't a repeal of Obamacare, but he'd compromise and vote for an 80% repeal if leadership would work with him.
Other health care highlights from the Sunday shows
Sen. Ron Johnson, another conservative holdout, on NBC's Meet the Press: "There's no way we should be voting on this next week. No way."
Sen. Bill Cassidy, on CBS' Face the Nation: "Right now I am undecided... there are a couple things I'm concerned about... but if those can be addressed I will [vote yes]."
Tom Price, HHS Secretary, on CNN's "State of the Union": "The plan that we would put in place would not allow individuals to fall through the cracks, we would not pull the rug out from anybody, we would not have individuals lose coverage that they want for themselves and their families."
John Kasich, Ohio Gov, on State of the Union: Well, I don't think the bill's adequate now. And unless it gets fixed, I would, look, I'm against it."
Kellyanne Conway, on "This Week": "We also heard the House bill was never going to pass. We heard this guy can never get elected. We're very confident that the Senate bill will get through."
On $800b in Medicaid savings, "These are not cuts to Medicaid."
Go deeper