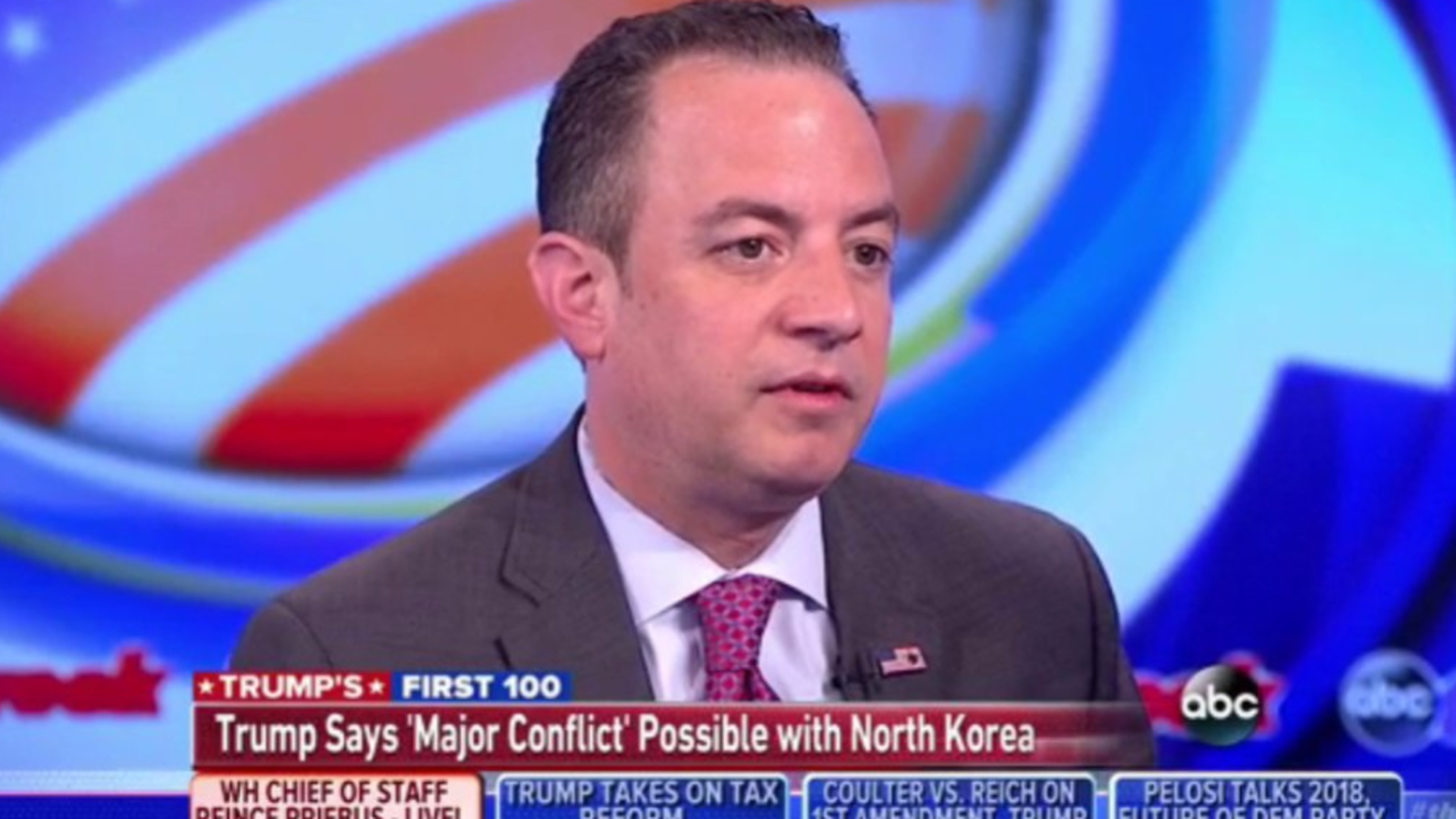 President Trump went on CBS' Face the Nation and guaranteed coverage for pre-existing conditions under the health care bill, called Kim Jong-un a "smart cookie" and explained why he ended up reversing himself over NAFTA. Meanwhile...
Mike Pence conceded on NBC's Meet the Press that Trump's tax plan could raise the deficit "in the short term" but contended that growth would cover that gap in the long term.
Reince Priebus said on ABC's This Week that the White House had "looked at" ways, including a Constitutional amendment, to change libel laws so Trump could pursue media outlets he believes aren't covering him truthfully.
Priebus also denied that Trump's White House invitation to President Duterte of the Philippines sent a signal that "human rights don't matter," saying it was about getting the "ducks in a row" in SE Asia over North Korea.
Go deeper