Sunday highlight reel: N. Korea, Charlottesville, Steve Bannon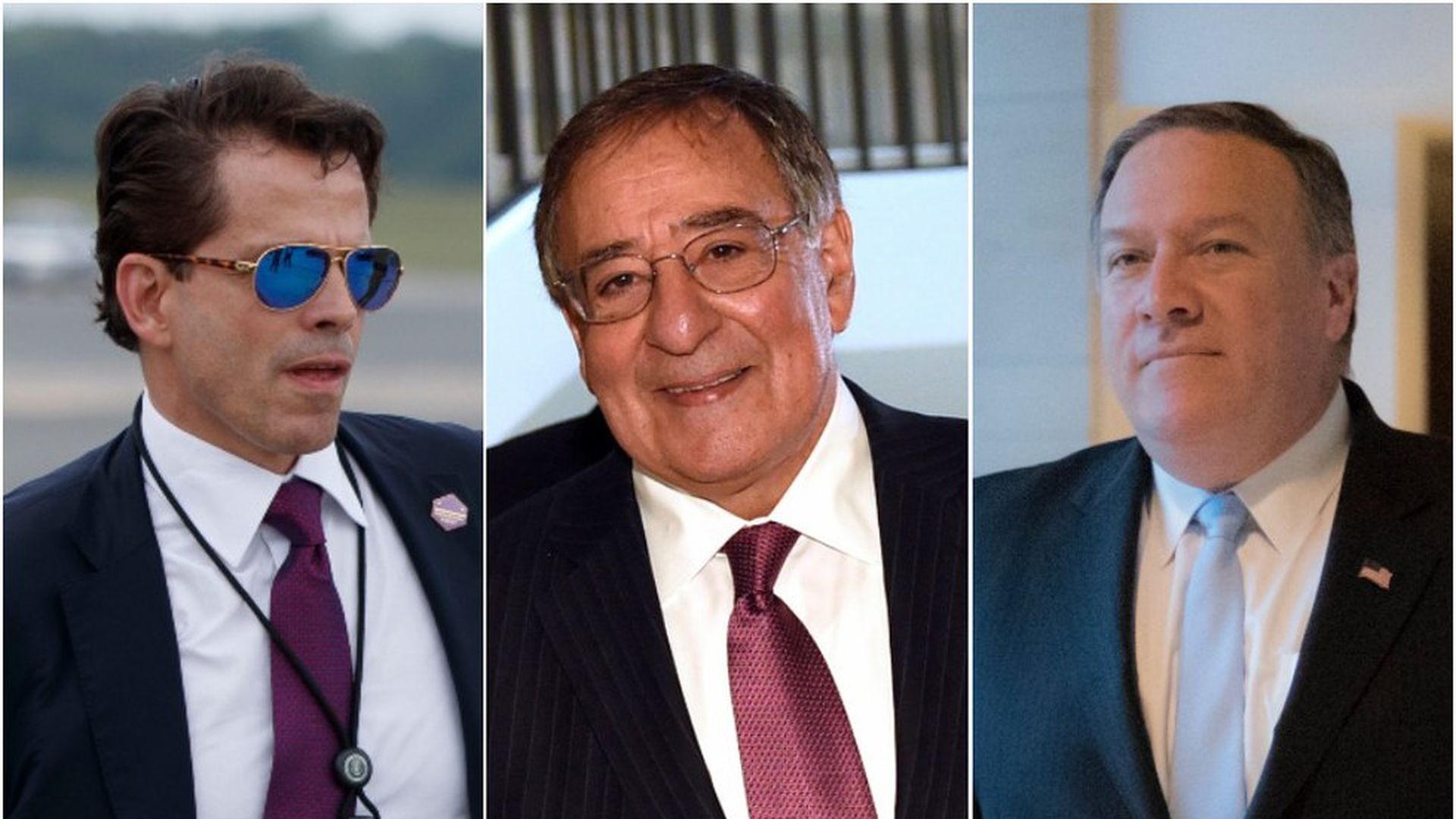 Sunday highlight reel, with reactions to North Korea, the Charlottesville violence, and the uncertain future of White House chief strategist Steve Bannon:
CIA Director Mike Pompeo to John Dickerson on CBS's "Face the Nation": "This is not a leader [Kim Jong-Un] for whom containment is a policy that makes sense for American national security."
Pompeo to Chris Wallace on "Fox News Sunday": "I've heard folks talking about that we being on the cusp of a nuclear war [with North Korea]. I've seen no intelligence that would indicate that we're in that place today."
Leon Panetta, the former Defense Secretary who is close to current White House chief John Kelly, spoke to "Face the Nation."... "I think the North Koreans understand that if they take the wrong step, it's the end of the regime. Period. And for that reason, I think it's clear that they're going to-they are going to allow themselves some off-ramps here..."
Anthony Scaramucci, the former White House communications director, told George Stephanopoulos on ABC's "This Week" that he thought President Trump hadn't been tough enough on the white supremacists protesting in Charlottesville.
"I wouldn't have recommended that statement," Scaramucci said. "I think he needed to be much harsher as it related to the white supremacists."
Scaramucci, who clashed openly with Steve Bannon during his 10-day tenure in the White House, said he had a "very candid conversation" with President Trump last week.
The Mooch also told Stephanopoulos: "I think the president knows what he's going to do with Steve Bannon...The president has a very good idea of the people that are undermining his agenda that are serving their own interests."
Go deeper