Stocks hammered: best streak in 50 years under threat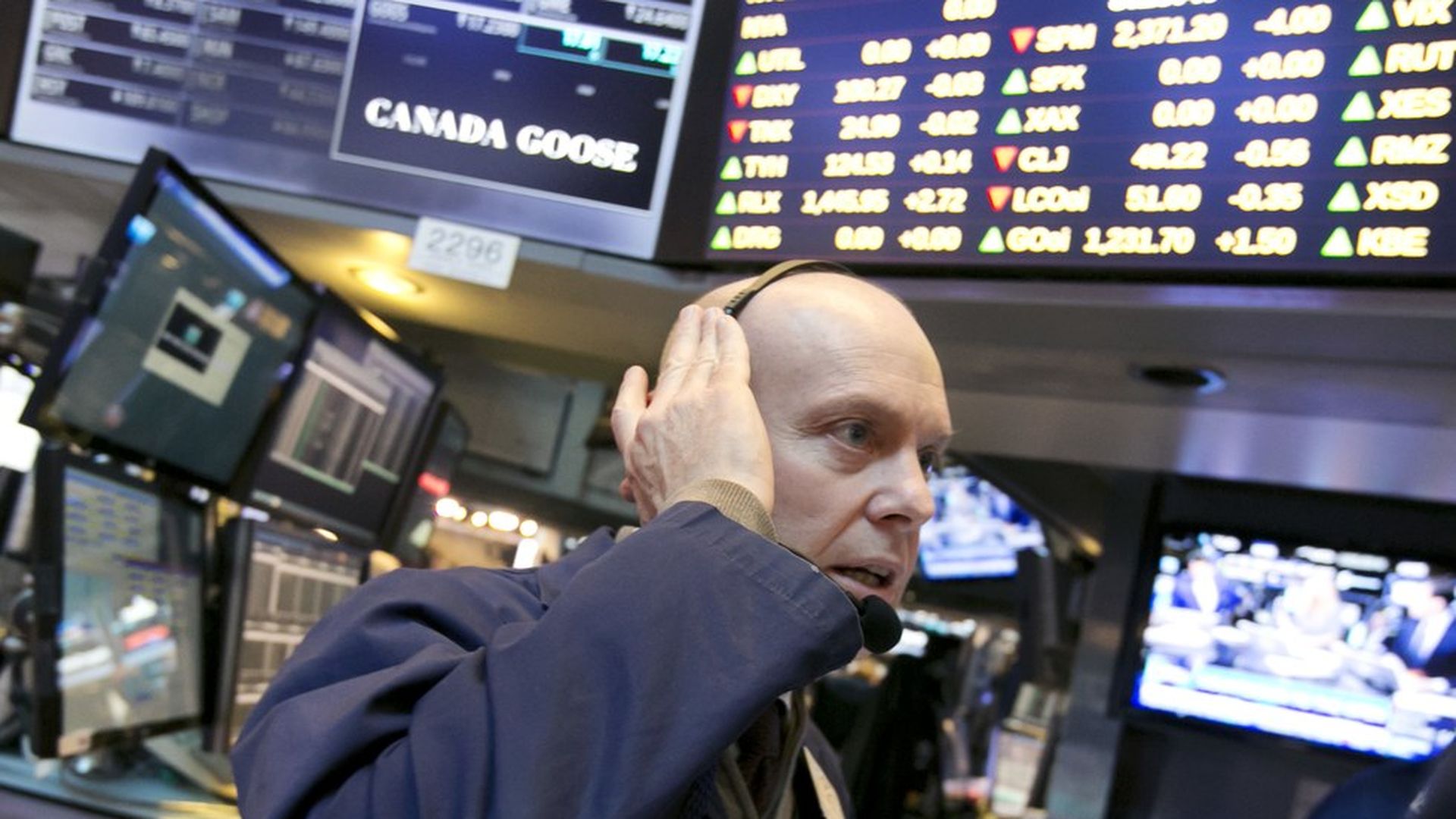 The S&P 500 hasn't had a 1% decline in 64 trading days, a 50-year record. But the market is threatening to break that streak, with index down as much as 1.3% during trading Tuesday. The losses began shortly after Paul Ryan's morning press conference, suggesting some traders are spooked by reports of Republican disunity on the healthcare issue—a dynamic that may threaten planned tax cuts and regulatory reform.
Financials' bad day: The worst performing sector Tuesday has been financial services: Bank of America is down 5.8%, and JPMorgan Chase down 2.6%. Financial services stocks previously ruled the Trump rally, on hopes that Dodd-Frank reform would boost profits.
Go deeper