Statehouse watch: Maryland might target drug price hikes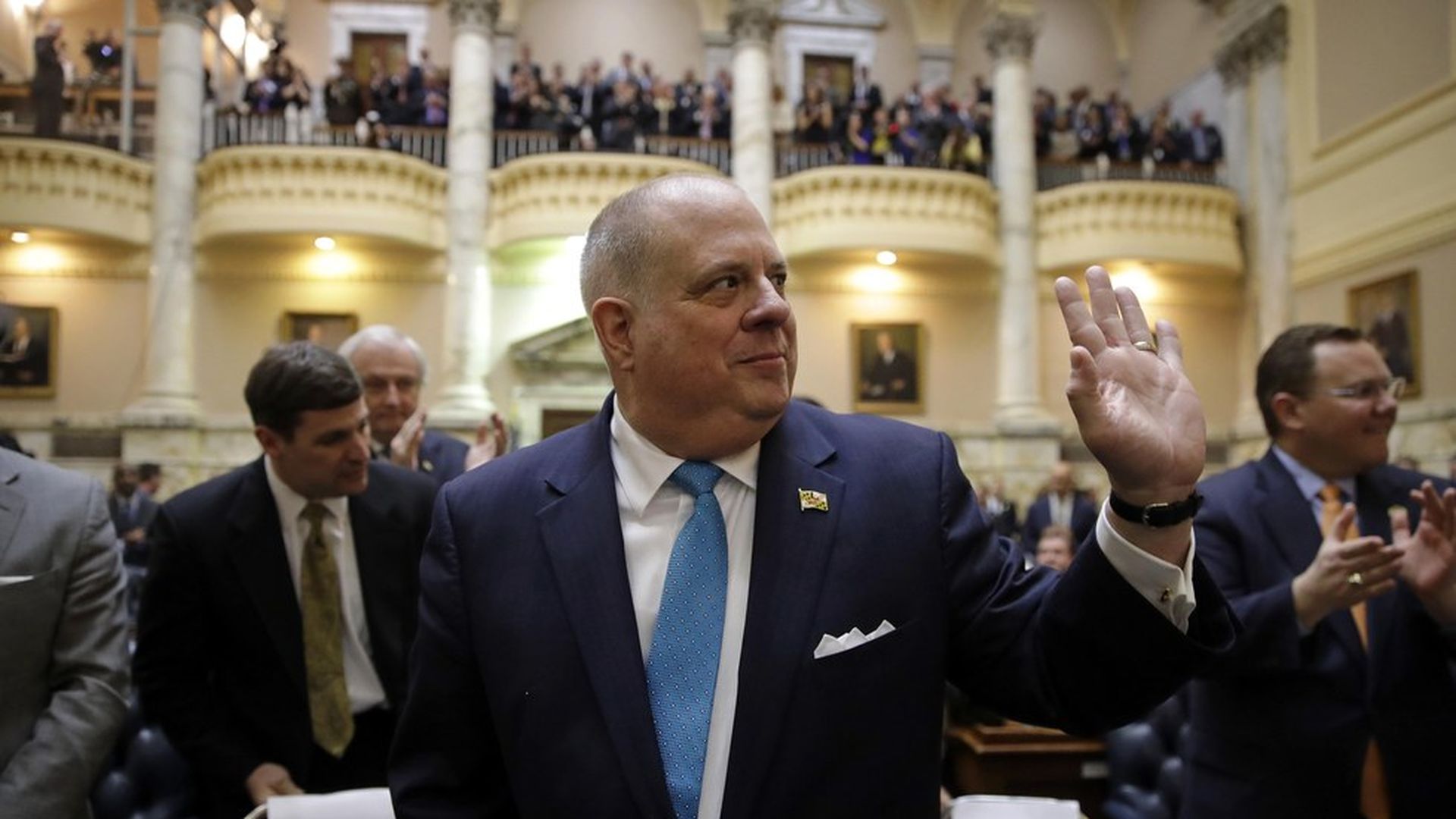 Maryland Legislature may give the attorney general the power to sue drug companies that hike prices too much, per the Washington Post.
Who supports it: The bill was proposed by Attorney General Brian Frosh, a Democrat. Rep. Elijah Cummings, President Trump's Democratic negotiating partner on drug prices, tweeted in support of it this morning, saying Maryland "has always been a leader on healthcare access."
The next steps: The state Senate approved the bill yesterday, but it still has to negotiate a final version with the House before the legislature adjourns on Monday.
What to watch: Would Republican Gov. Larry Hogan sign it? The Post doesn't say. We're trying to find out from Hogan's office, and will update this post if we do.
Go deeper