State reverses decision to freeze out top fellows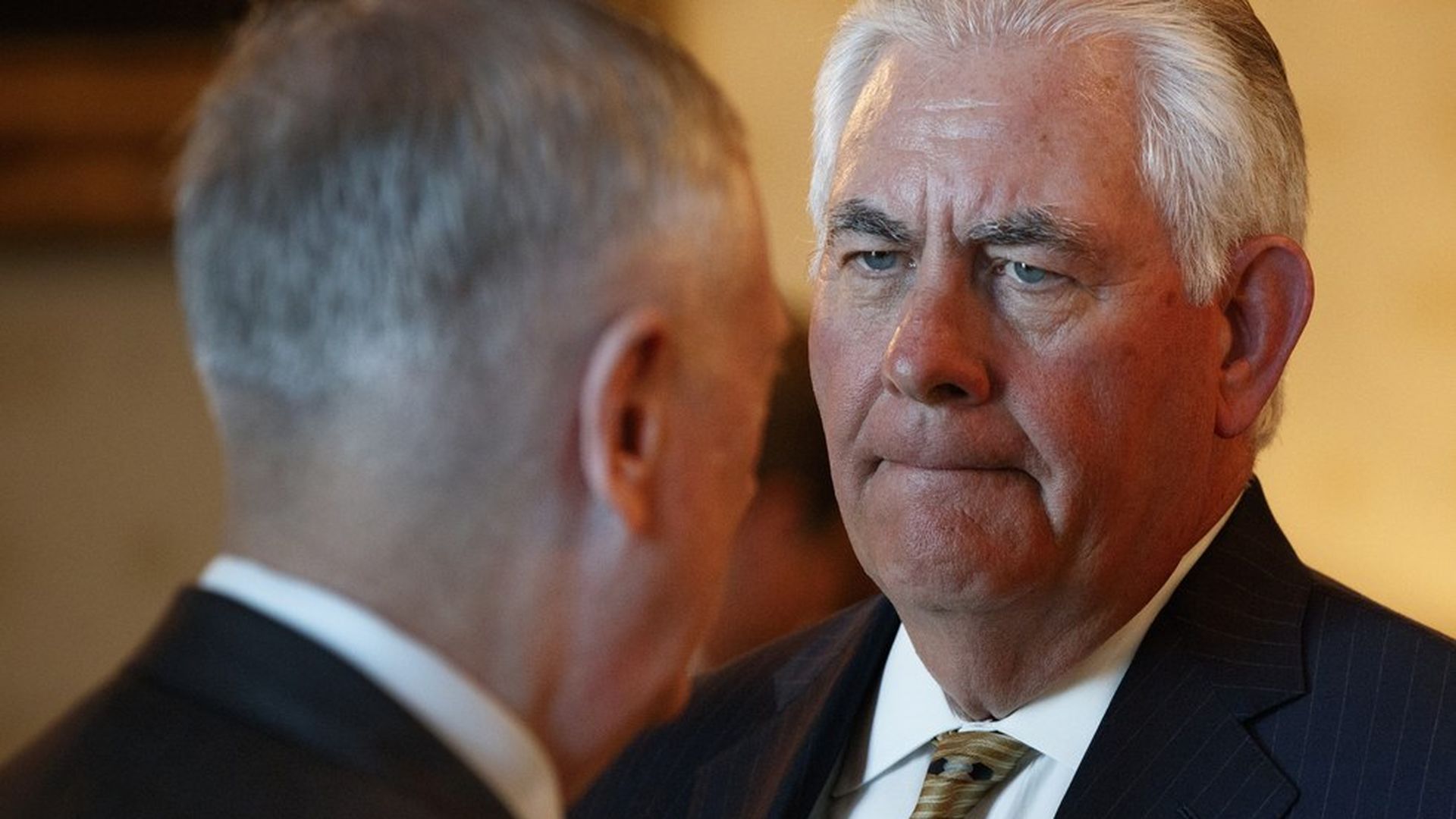 The State Department is reversing Secretary of State Rex Tillerson's decision to suspend two programs aimed at hiring minority groups historically underrepresented in the Foreign Service and those with financial need: the Pickering and Rangel fellowship programs, according to Buzzfeed.
Catch up quickly: The Pickering and Rangel Fellows impacted by the decision signed on to the program two years ago with the promise of becoming full Foreign Service Officers after two years of graduate school and an internship. Now they'll be able to take the entry level class at the Foreign Service Institute, one of the first steps to becoming a full-fledged diplomat, as planned.
Why it matters: This may ease some of the low morale that's been creeping around State due to the hiring freeze, Tillerson's plan to axe more than 2,000 jobs, and failing to hire at the highest levels around the department. As Buzzfeed points out, the fellows will be the first wave of hiring at State in "almost 8-9 months."
Go deeper