Spicer's antagonist-in-chief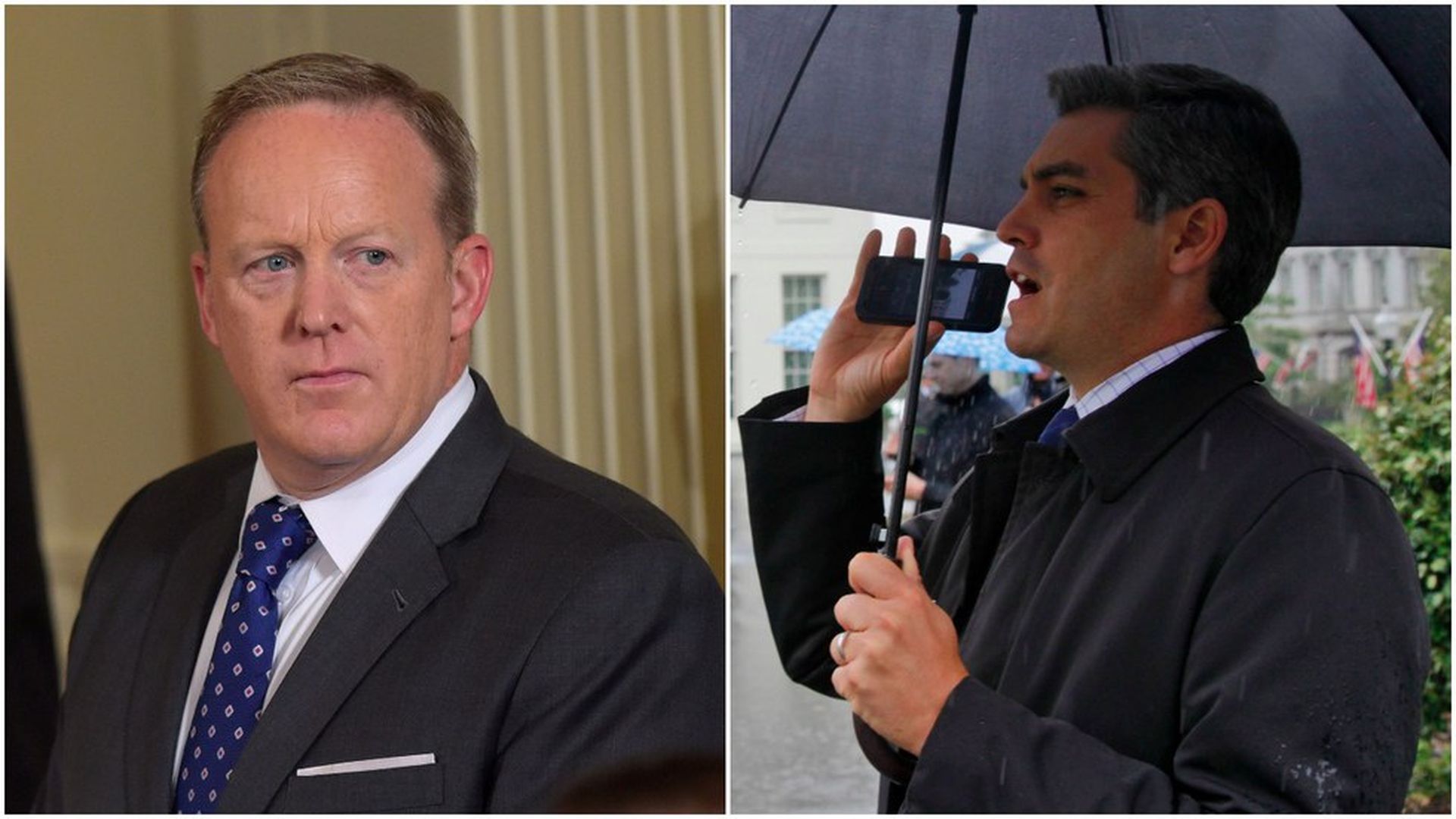 WashPost Style front, "CNN's Jim Acosta airs the news — and his irritation," by Paul Farhi:
CNN's senior White House correspondent "has said on the air that White House press secretary Sean Spicer's unresponsive answers were rendering him 'just kind of useless' as a credible source; that the ever-briefer briefings have become 'basically pointless'; that covering this White House has at times been like 'covering bad reality television.'"
"Spicer effectively blames Acosta ... when he suggests that live audio and video coverage of the briefings was curtailed because of 'grandstanding' by some reporters."
"In an interview, Spicer denounced Acosta in some of the harshest terms a press secretary has used ... 'If Jim Acosta reported on Jim Acosta the way he reports on us, he'd say he hasn't been very honest ... He's the prime example of a [reporter in a] competitive, YouTube, click-driven industry.'"
Go deeper