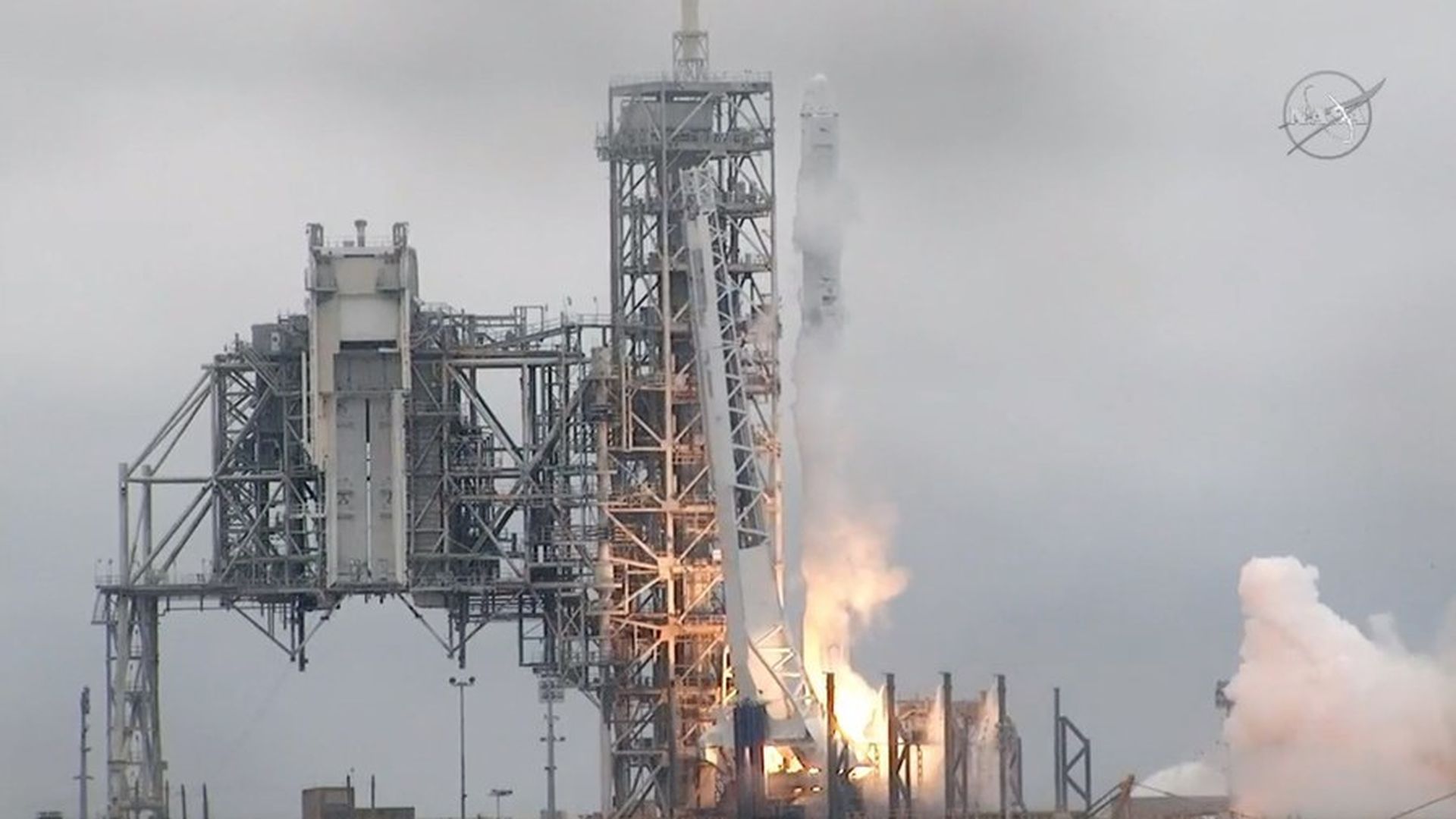 SpaceX successfully launched a space station supply mission this morning. It's the first private launch from the historic NASA pad in Florida.
The rocket's first stage also successfully landed back at Cape Canaveral.
Editor's note: This article was updated to reflect that it was the first private launch, not the first SpaceX launch since the explosion.
Go deeper