S&P downgrades Chinese debt as lending surges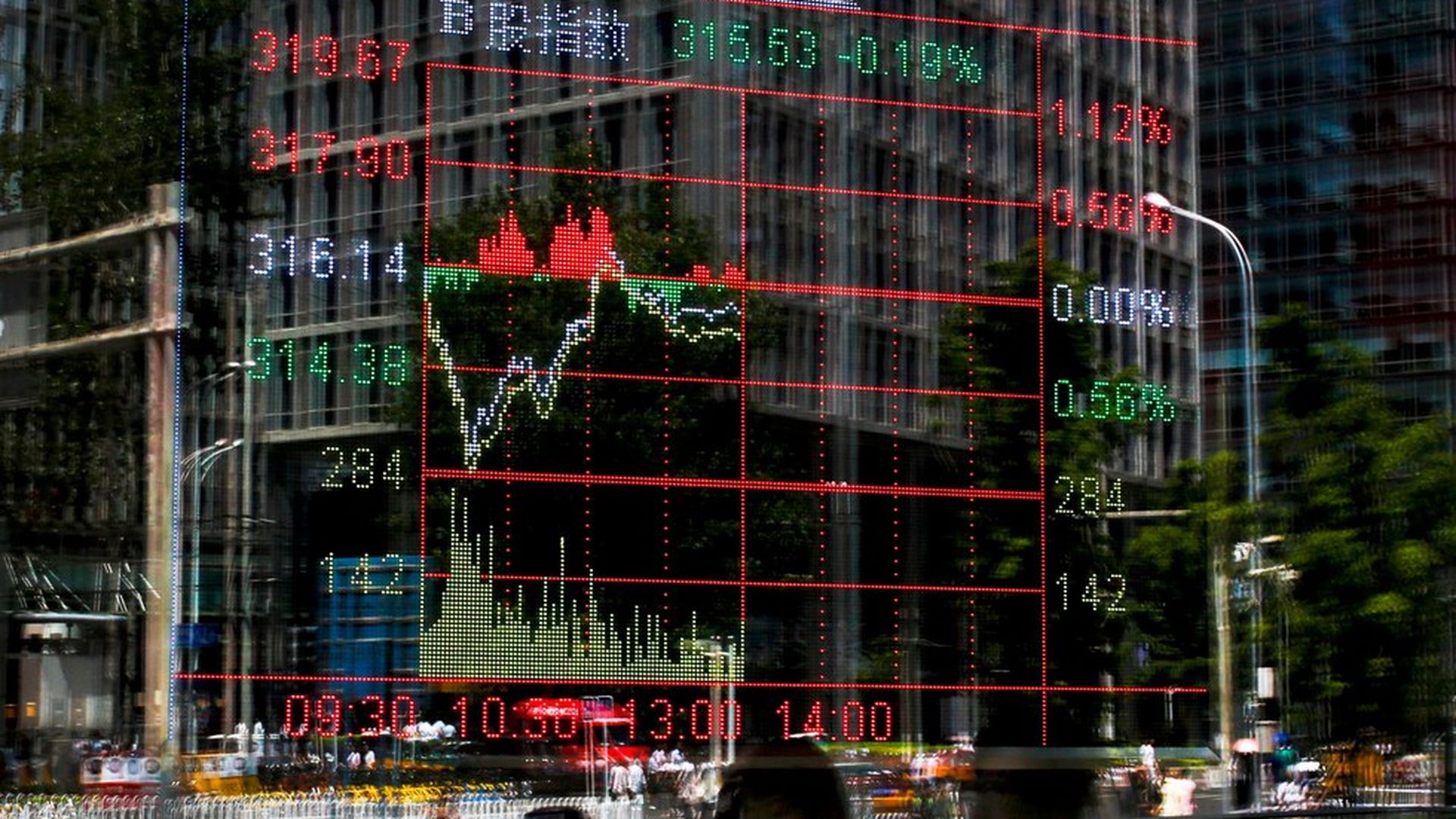 S&P downgraded China's debt this week, saying that economy-wide debt increases since 2009 have propped up economic growth but also "diminished financial stability." The decision is a recognition that China's debt — lending that has been funneled to local governments and state-owned enterprise for GDP growth-inducing investment projects of dubious long-run worth — is growing an accelerating rate.
Why it matters: China has at least superficially recovered from its 2015 slump. But some China watchers warn that any attempt to rein in growing debt will have to be accompanied by an acceptance of lower economicgrowth, perhaps as low as 3% annually, compared with today's rate of roughly 7%. Such a slowdown would have profound effects on the economies of the U.S. and Europe.
Michael Pettis, a professor of finance at the Guanghua School of Management at Peking University in Beijing, argues that China must accept a period of economic growth well below the rates it has become accustomed to if it wants to avoid even worse consequences down the road.
"This is because there's a big difference between China's sustainable growth rate, based on rising demand driven by household consumption and productive investment and its actual GDP growth rate, which is boosted by massive lending to fund investment projects that are driven by the need to generate economic activity and employment," he writes in a recent Bloomberg editorial.
The second school of thought is that China is developing other ways to boost growth that can replace government spending, and ratings agencies evaluate government debt using what fixed-income analyst Ann Rutledge calls "a static, backward looking mindset which comprehends size but not dynamics or policy objectives."
She argues China instituted needed reforms in the wake of the 2015 stock market crash to move the country towards more sustainable growth based on domestic consumer spending.
Go deeper