Some cyber experts prefer Obama-era recs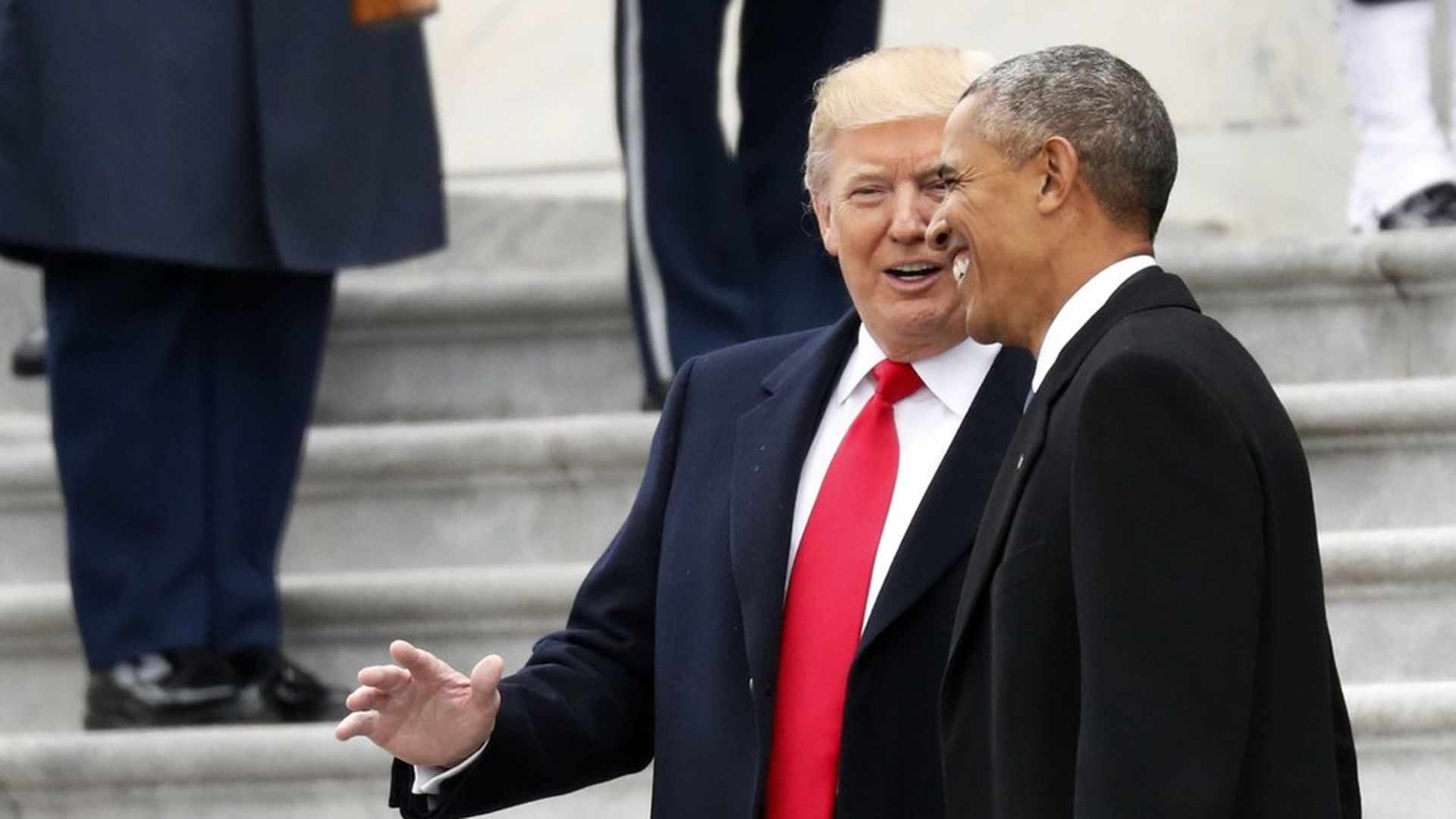 While they wait for Donald Trump's actions on cybersecurity, some experts already have a wish list: The recommendations of the Commission on Enhancing National Cybersecurity formed by Obama.
A draft of an impending executive order on cybersecurity was leaked in late January, and it appears it did little more than request reports on security risks and response plans. "The action was basically 'homework,'" said Ionic Security founder and CEO Adam Ghetti on Wednesday during an event in San Francisco.
What Trump should do: Instead, Trump should implement the recommendations from ENC commission, Ghetti and Skyport Systems CEO Art Gilliland said. "The recommendations are solid and should form the basis of how the administration should move the ball forward for a public/private partnership to help protect U.S. interests in Cyber," Gilliland later told Axios via email.
Background: Obama created the commission in April of 2016, enlisting experts from public institutions, universities, and private companies. In December, the commission released its report, which it considered "a direct memo to the next president," including 16 recommendations it believed would help enhance U.S. cybersecurity while also respecting online privacy rights and allowing for the development of new technologies.
Why it matters: There's general acknowledgement that the government's cyber defenses need strengthening and that the feds should work more closely with the private sector to share information and best practices. Incidents from the hacking of the DNC's emails to the many security breaches disclosed by companies like Yahoo have driven that point home. While the private sector generally prefers less government involvement, it's telling that some experts were hoping for bolder action from Trump on the cyber front.
Go deeper