Solar tariff foes take case to White House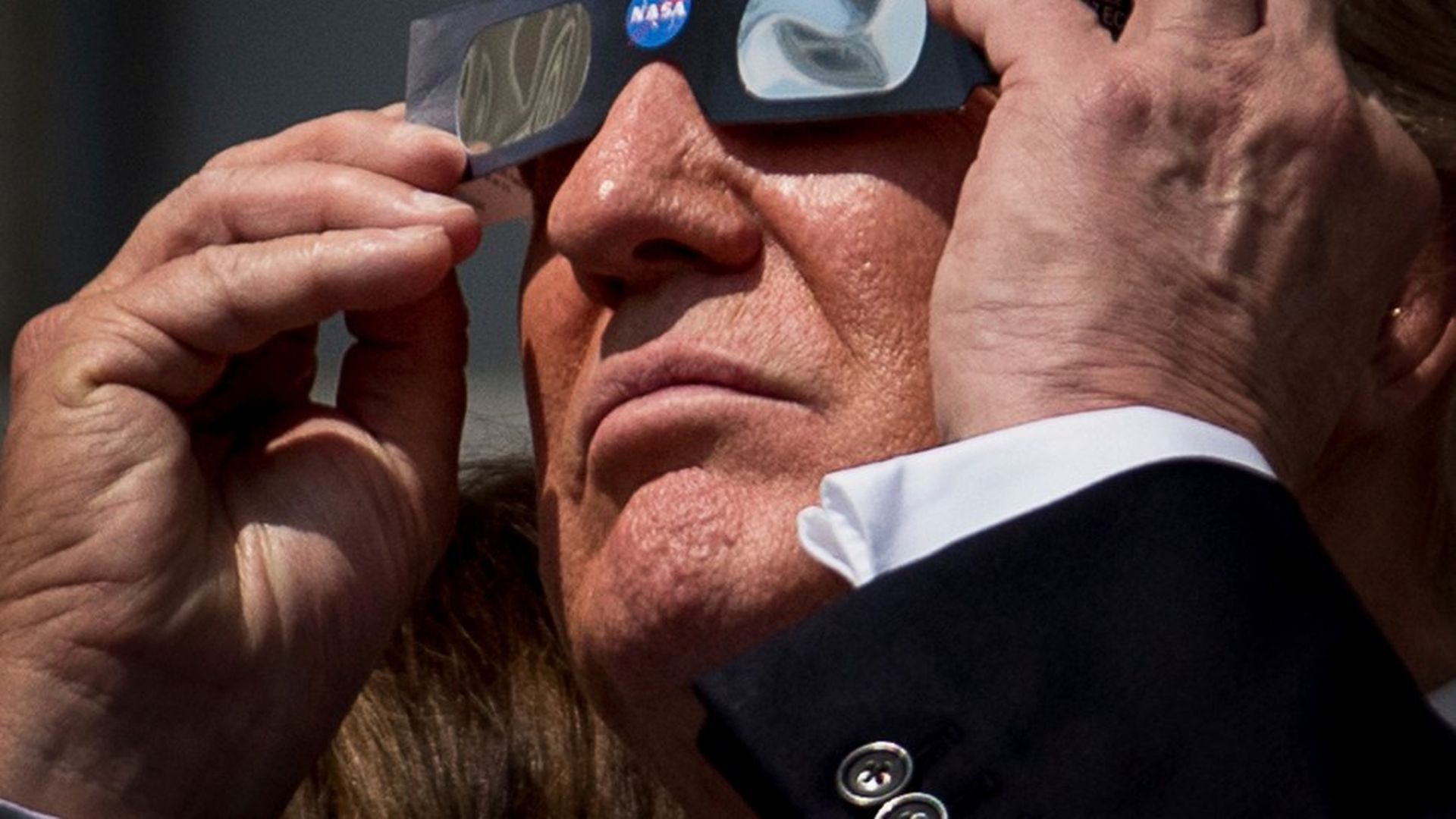 Solar industry officials took their case against steep new import penalties on solar panel equipment to the White House yesterday.
Why it matters: The trip, organized via the Solar Energy Industries Association, signals how opponents of new tariffs are pushing to make headway with Trump aides even as the U.S. International Trade Commission is still weighing its upcoming recommendations to the White House.
What happened: SEIA didn't specify exactly who they met with, though Politico reported yesterday that SEIA president Abigail Ross Hopper told reporters ahead of the trip that it would include White House aides, as well as staff from DOE, the U.S. Trade Representative's office, and other agencies.
On the industry side, officials from SunPower, DuPont, RBI Solar and a few other companies attended. They're fighting the bid by two financially distressed panel makers — Suniva and SolarWorld — for major new tariffs and other restrictions.
What they're saying: Hopper, in a statement to Axios, called the meetings very productive.
"[O]ur group brought their unique perspective as American solar manufacturers to the key White House and department officials who will be supporting the decision on the trade case. Our companies drove home the points that we represent the vast majority of Americans working in solar manufacturing and that any tariffs will have a detrimental effect on these companies' ability to maintain their employees, let alone add more," she said.
While she didn't get into the details of the meetings, SEIA has recommended several policies, such as Commerce Department-led technical assistance to manufacturers, in lieu of steep new tariffs that would cause the price of new solar projects to rise sharply.
Yes, but: Their effort to ward off new tariffs and other import restrictions could be facing a steep uphill climb at a time when the White House has signaled it favor a tough posture on trade in general.
"If I had to bet, based on what the president has signaled he's interested in doing in terms of his rhetoric in other cases, that would seem to be the most likely outcome," Chad Brown, a trade expert with the Peterson Institute for International Economics, told Axios in an interview yesterday.
A note yesterday from ClearView Energy Partners makes a similar point. "We continue to believe President Trump may use this proceeding — which targets a relatively narrow energy subsector — as a test case for his tough-on-trade America First agenda," they said.
Go deeper