Social experiment swaps gender roles for "Clinton" and "Trump"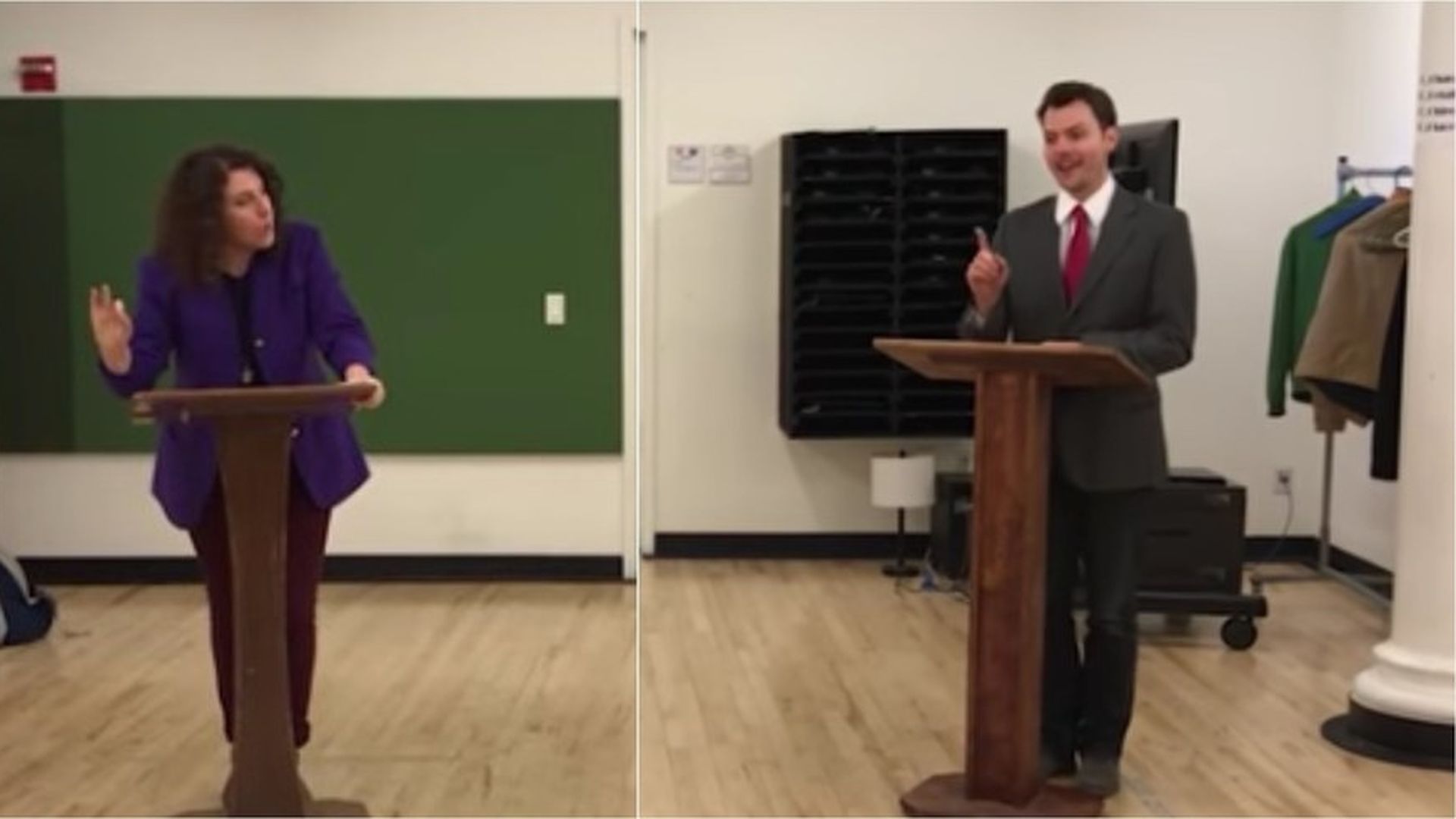 A week after Trump's inauguration, Maria Guadalupe from INSEAD and Joe Salvatore from NYU decided to set up a social experiment on gender role perceptions. They hired an actress to play Trump and an actor to play Clinton, and the two acted out parts of the three presidential debates.
Here's what came of it:
This is what Guadalup had to say about the experiment:
"It was an unusual experiment which sparked some surprising reactions in a talkback session after the events. The expectation, held by myself and the majority of people polled before the performance, had been that Clinton would look 'more presidential' as a man and Trump's lack of respect for, and aggression towards, his opponent would not be tolerated in a woman. Our predictions were way off. As one male audience member noted, 'About halfway through watching this it hit me – I see how he (Trump) won.'"
Go deeper