Small business confidence soars before Trump inaugural
Small business confidence hit its highest reading in December since 2004, and the largest single-month increase since 1980.
What this means: Small-business owners, who tend to lean Republican, are very hopeful about the Trump Administration, and what his efforts with a Republican Congress can do to cut regulations and taxes. Their optimism tracks consumer confidence and the stock market.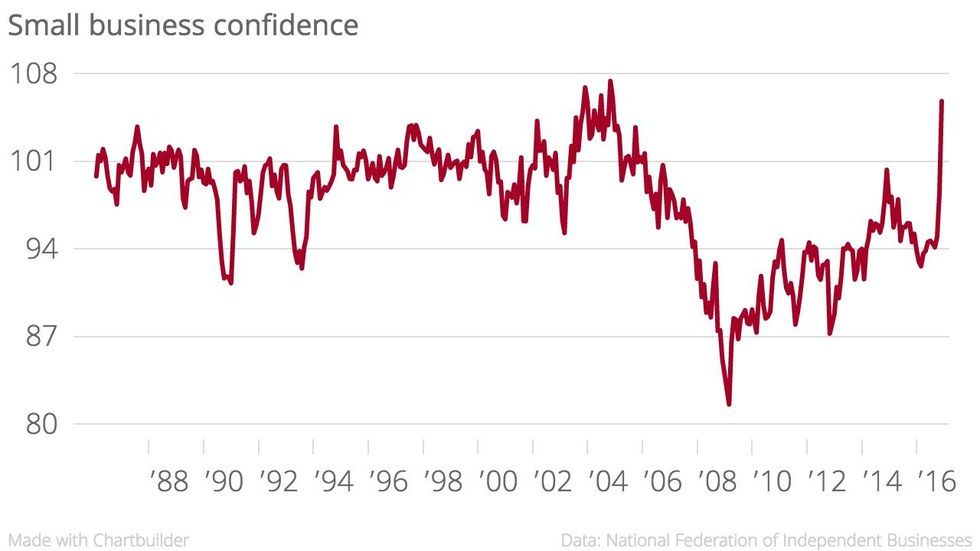 Go deeper