Singapore tests Robot security guards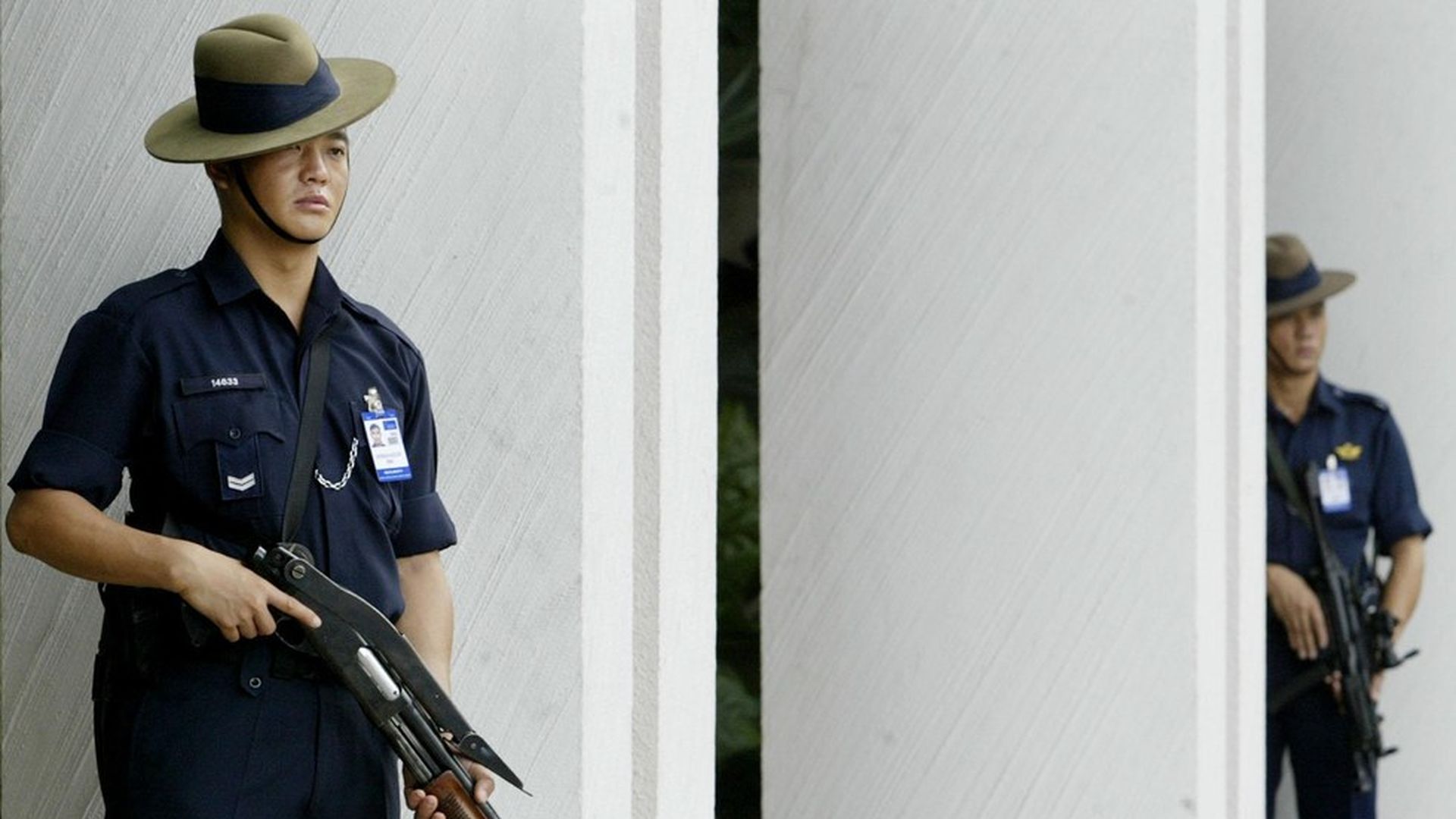 Robot security guards are Singapore's newest use of robot-technology, and are being looked at as an answer to their growing worker shortage, according to Financial Times. The robot guards, called O-R3, will patrol outdoor areas and trigger an alarm when something or someone is suspicious. The four-wheeled robot is 1.5m tall, and has a drone attached to its side.
Why it matters: These robots will be a solution to the narrowing labor market and the aging Asian population, specifically helping these security companies who find themselves looking to technology to replace humans. The facial recognition capabilities will be more accurate than humans, the chief executive of the robot company claims.
The caveats: The company admits that it will take time for the machine to learn and perfect facial recognition. The machine needs to be charged every four to five hours to be at full capacity. It will cost $10,000 a month to lease.
Go deeper