Singapore has gone "beyond" UN to pressure North Korea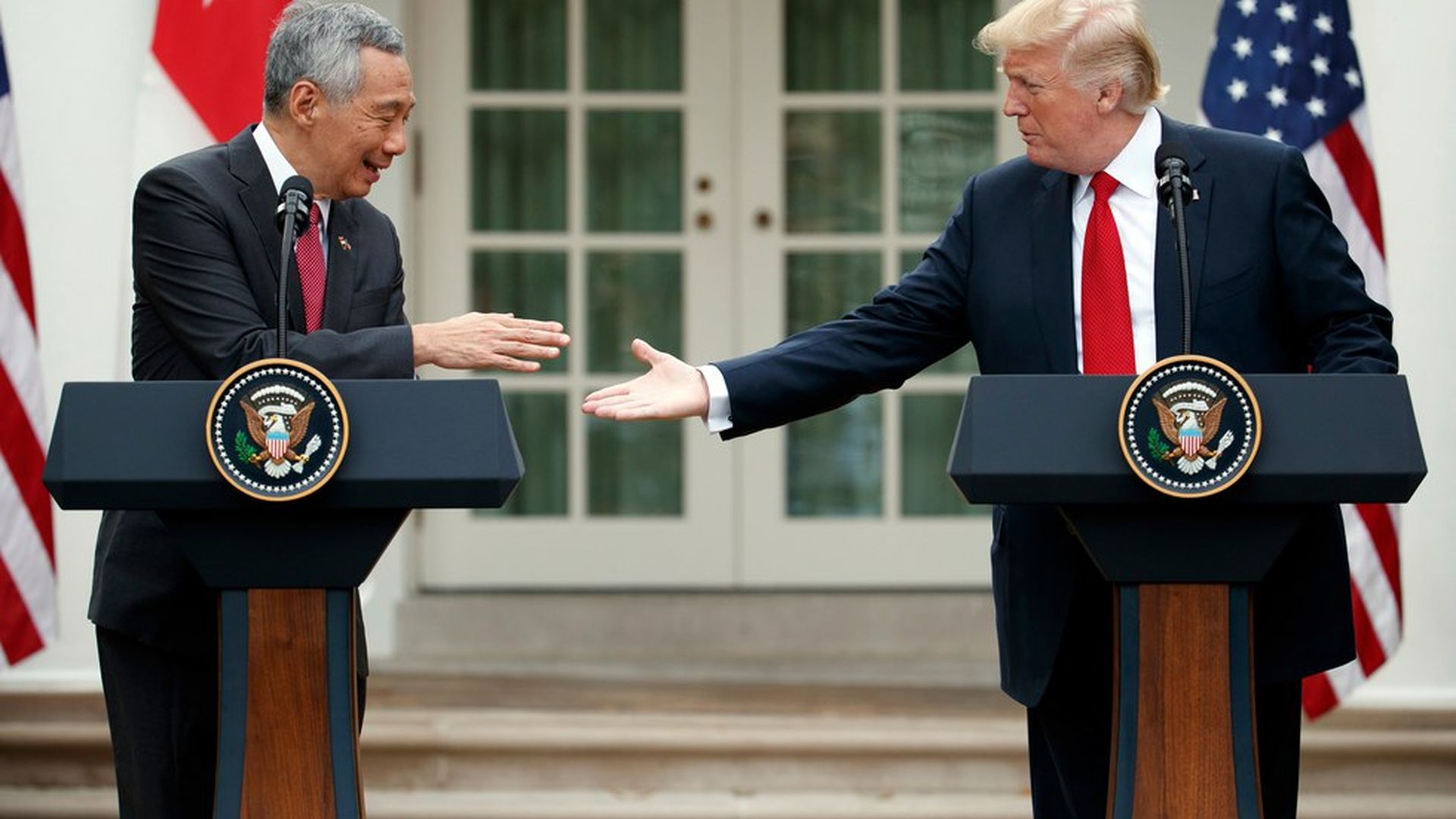 Prime Minister Lee Hsien Loong of Singapore said Monday "pressure" as well as "dialogue" between the U.S. and China are critical in handling the North Korean nuclear threat. President Trump commended Singapore for partnering with the U.S. to combat the threat, and Lee said his country has gone "beyond" the UN Security Council's resolutions to do so.
Trump also said Singapore Airlines signed a $13.8 billion deal with Boeing which will create 70,000 jobs in the U.S.
On North Korea: U.S. and Singapore share "an unwavering commitment" to combating the threat, Trump said.
On Lee's father, the former PM: Singapore made "rapid development from a poor island nation to an economic powerhouse under [Lee's] great father."
On U.S.-Singapore relations: The relationship is at its "highest point and it will continue," Trump said. Lee underscored that Singapore is the second-biggest Asian investor in the U.S.
Worth noting: The president did not take questions after the joint conference, though reporters asked about the Niger ambush and Trump's tweet about gold star widow Myeshia Johnson.
Go deeper