Sign of our times: Opioid needles everywhere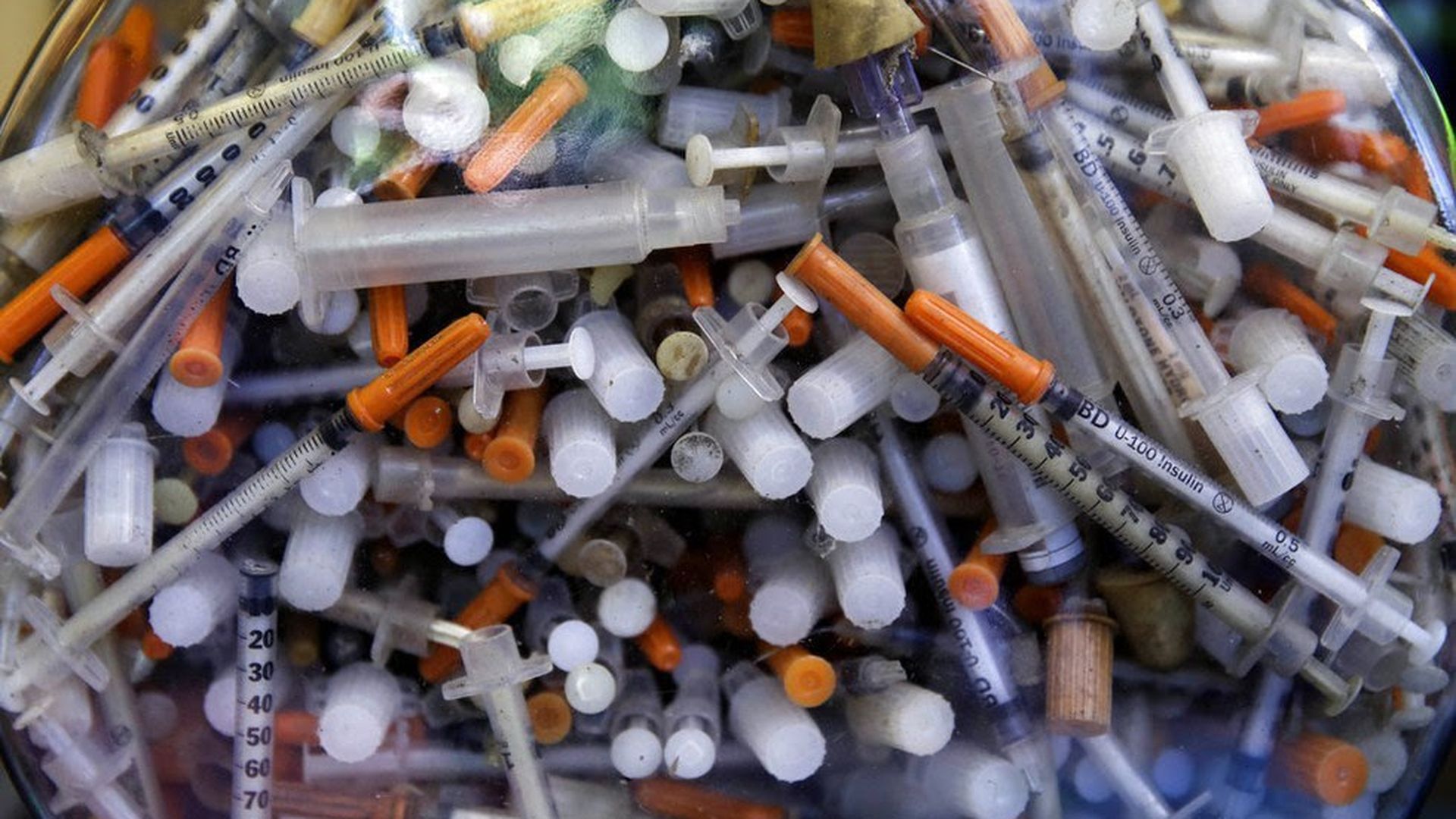 Syringes left by drug users amid the heroin crisis are turning up everywhere, AP's Michael Casey reports from Lowell, Mass., in "'It's raining needles': Drug crisis creates pollution threat":
"They hide in weeds along hiking trails and in playground grass, get washed into rivers and onto beaches, and lie scattered about in baseball dugouts and on sidewalks and streets."
"[I]solated spots where drug users can gather and attract little attention [are] often the same spots used by the public for recreation."
"The needles are tossed out of carelessness or the fear of being prosecuted for possessing them."
"One child was poked by a needle left on the grounds of a Utah elementary school. Another youngster stepped on one while playing on a beach in New Hampshire."
Go deeper