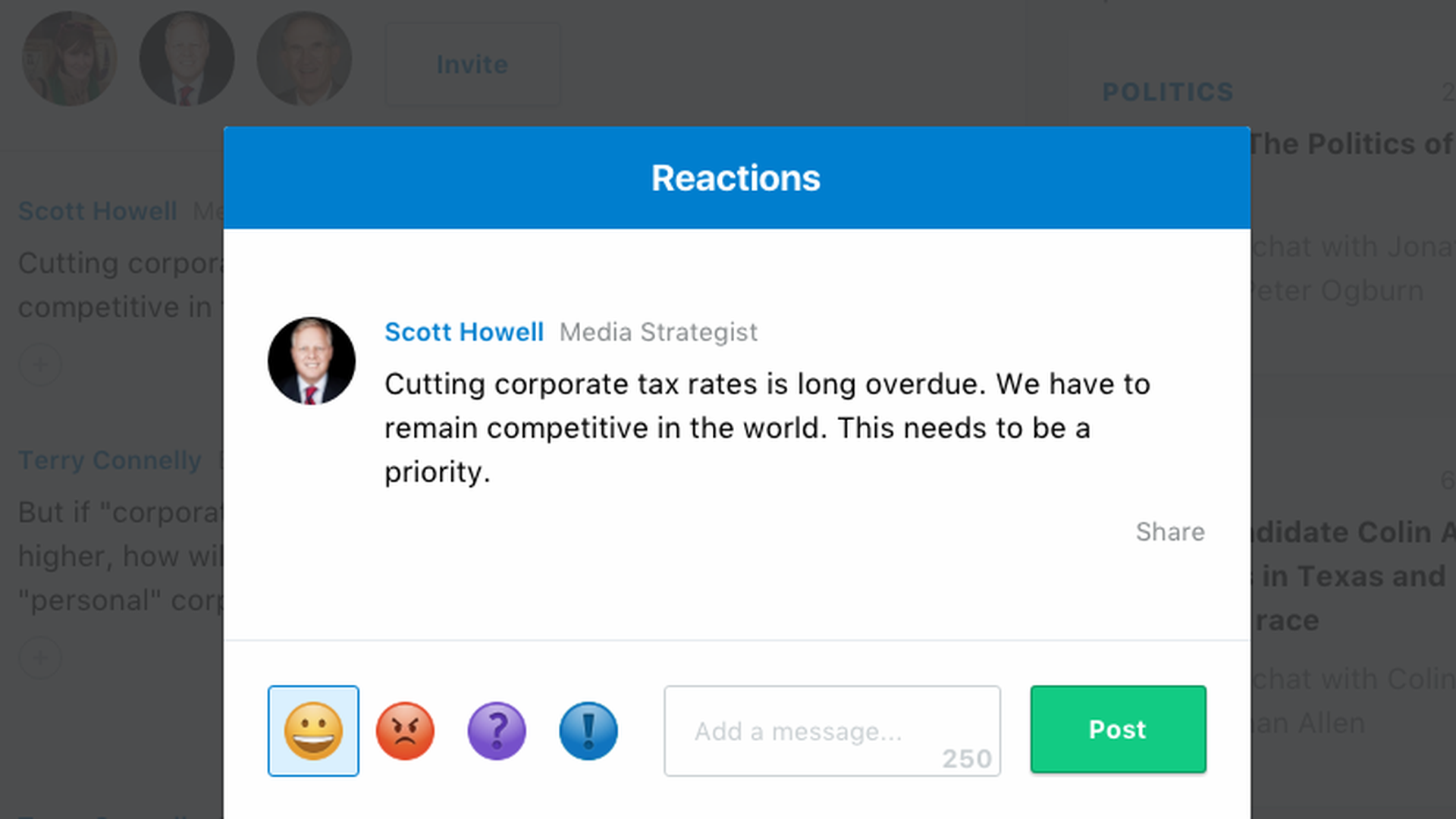 Sidewire, a website and app meant to elevate sophisticated conversation on the internet, is adding new features, hoping to better engage readers with credentialed experts.
The platform is adding four new buttons: An exclamation point, a question mark, a happy face and a sad face. The question mark will be used for readers to submit questions to experts who can chose to answes, helping to further engage users with expert conversations. Jonathan Allen, Sidewire's head of community & content, tells Axios that use of the exclamation point will be a wildcard, while the other buttons have obvious use cases.
Why it matters: Currently, Sidewire approves a list of people to engage in text-based conversation on its platform around political or tech issues. Anyone can observe the conversations, but until now, users couldn't engage with them other than by choosing to "like" conversations though a button.
Go deeper