Sessions: It "would be wrong" to use Justice Department against political opponents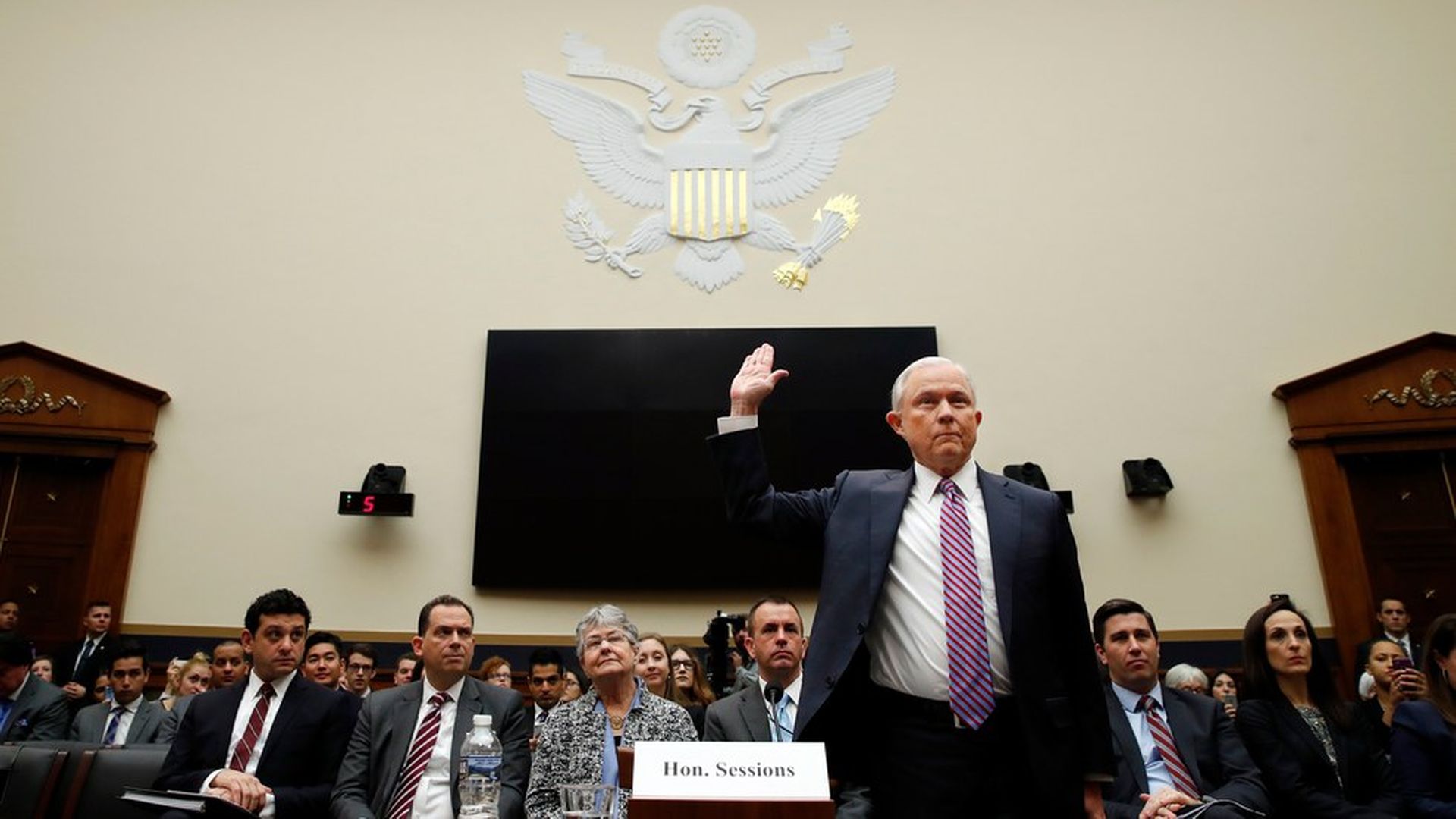 Attorney General Jeff Sessions told lawmakers on the House Judiciary Committee Tuesday "the Department of Justice can never be used to retaliate politically against opponents. That would be wrong," but also hedged when asked if he was recused from investigating Hillary Clinton.
Why it matters: Sessions on Monday directed federal prosecutors to report directly to him and the deputy attorney general in assessing whether a special counsel should investigate the Hillary Clinton-era sale of Uranium One and "unlawful dealings related to the Clinton Foundation." Sessions recused himself in March from investigating "any matters related in any way to the campaigns for President of the United States."
Go deeper