Senior citizens working in record numbers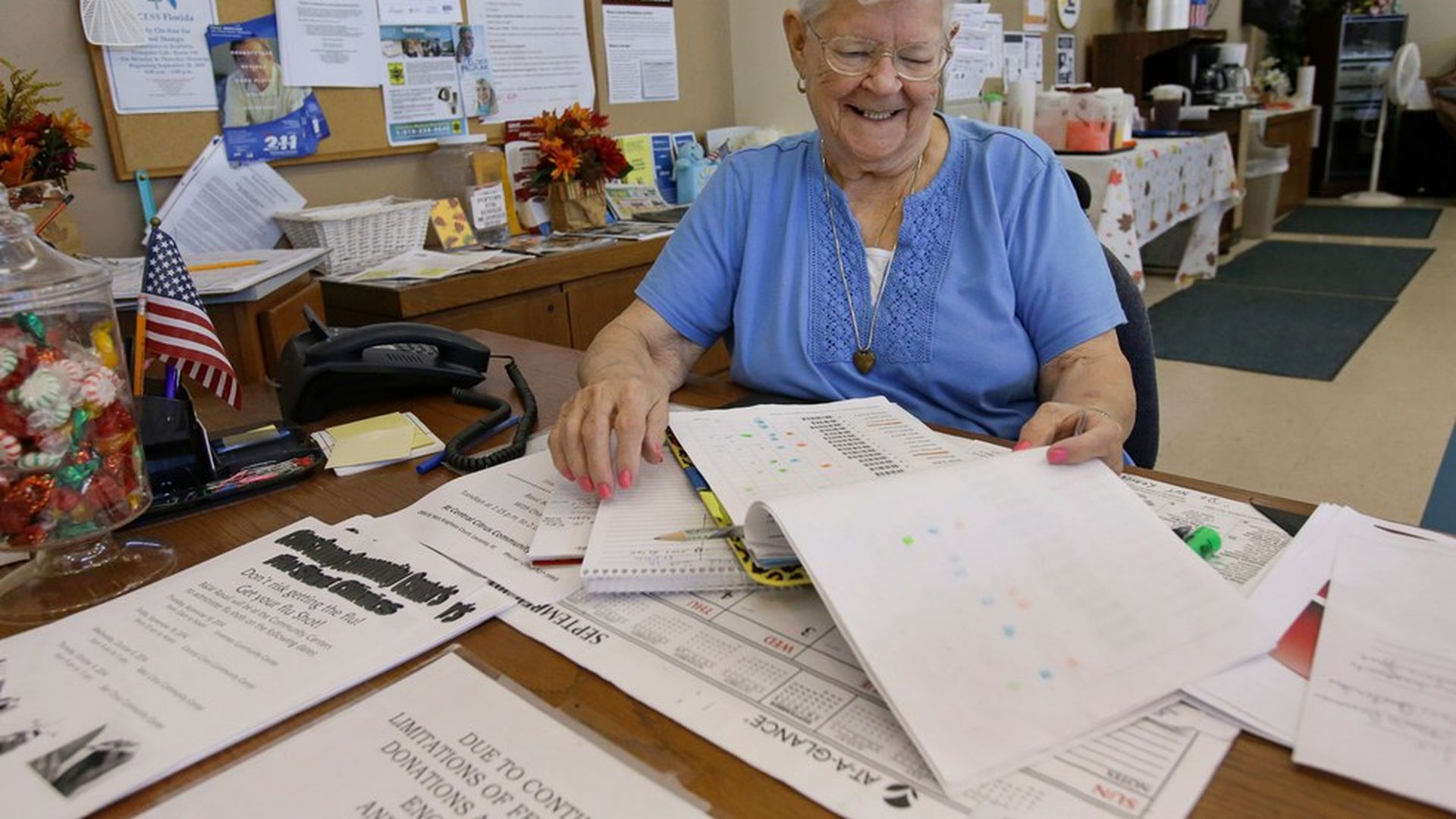 "The new reality of old age in America," from a series by the WashPost's Mary Jordan and Kevin Sullivan, "The Forgotten":
"People are living longer, more expensive lives, often without much of a safety net. As a result, record numbers of Americans older than 65 are working — now nearly 1 in 5."
"Today, 9 million senior citizens work, compared with 4 million in 2000."
Why it matters: "Polls show that most older people are more worried about running out of money than dying."
Go deeper