Senators unveil bill aimed at better treatment of female inmates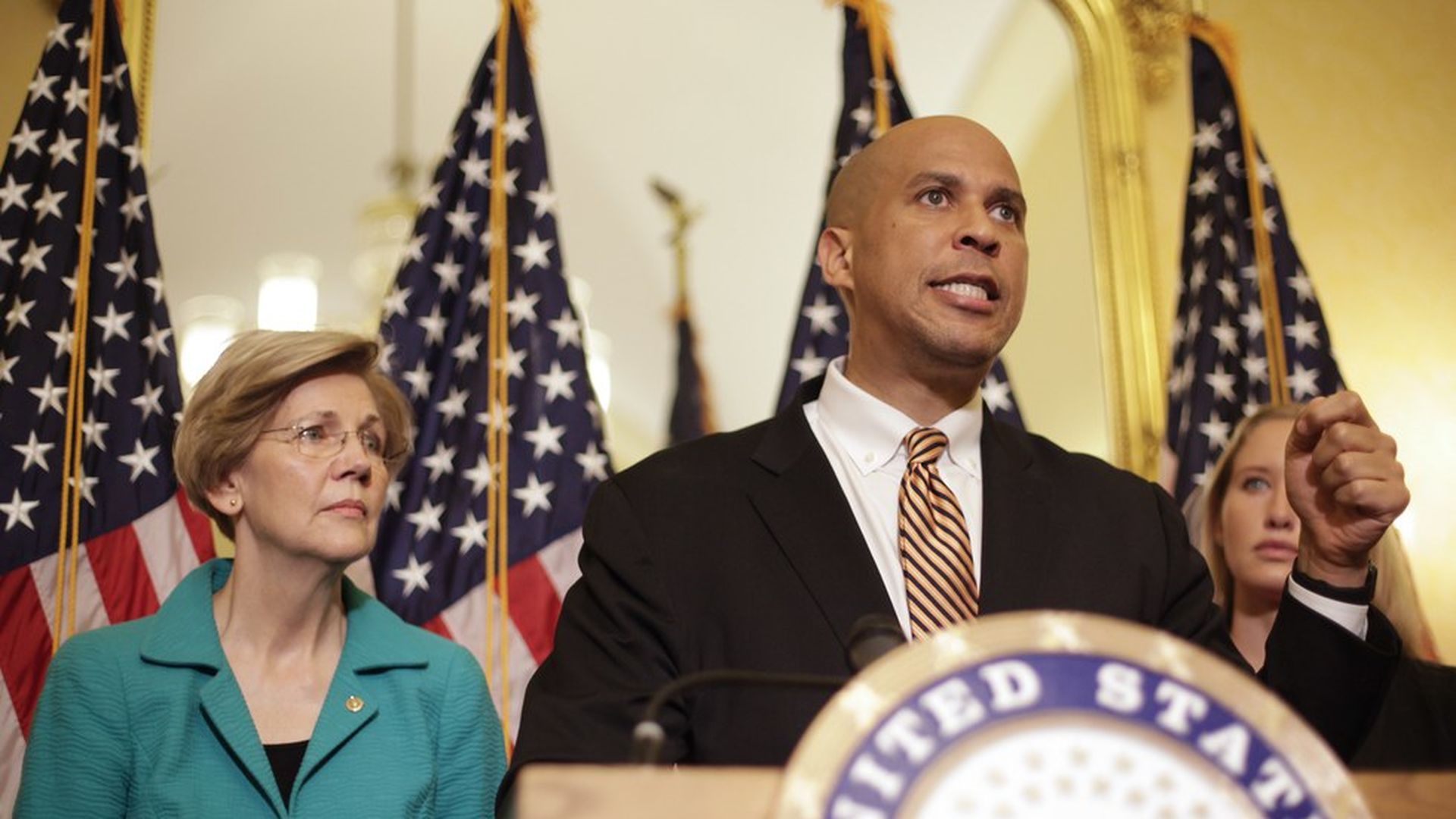 Democratic Senators Cory Booker and Elizabeth Warren unveiled a bill Tuesday aimed at reforming the way women behind bars are treated and ensuring they are able to have strong relationships with their children. The bill's requirements of federal prisons, per The Huffington Post:
Provide free sanitary napkins and tampons to female prisoners.
Ban shackling of women during pregnancy as well as placing them in solitary confinement.
Longer and more frequent visiting hours with children, more physical interaction during visits, and no charge on phone calls to children.
Key quote: "We need to create a prison that, yes, is holding people accountable, and yes, is allowing people to pay their debt to society for mistakes they have made, but also is about the dignity of humanity," said Booker, who streamed the announcement on Facebook.
Go deeper