Senators claim illegal tactics being used to collect taxes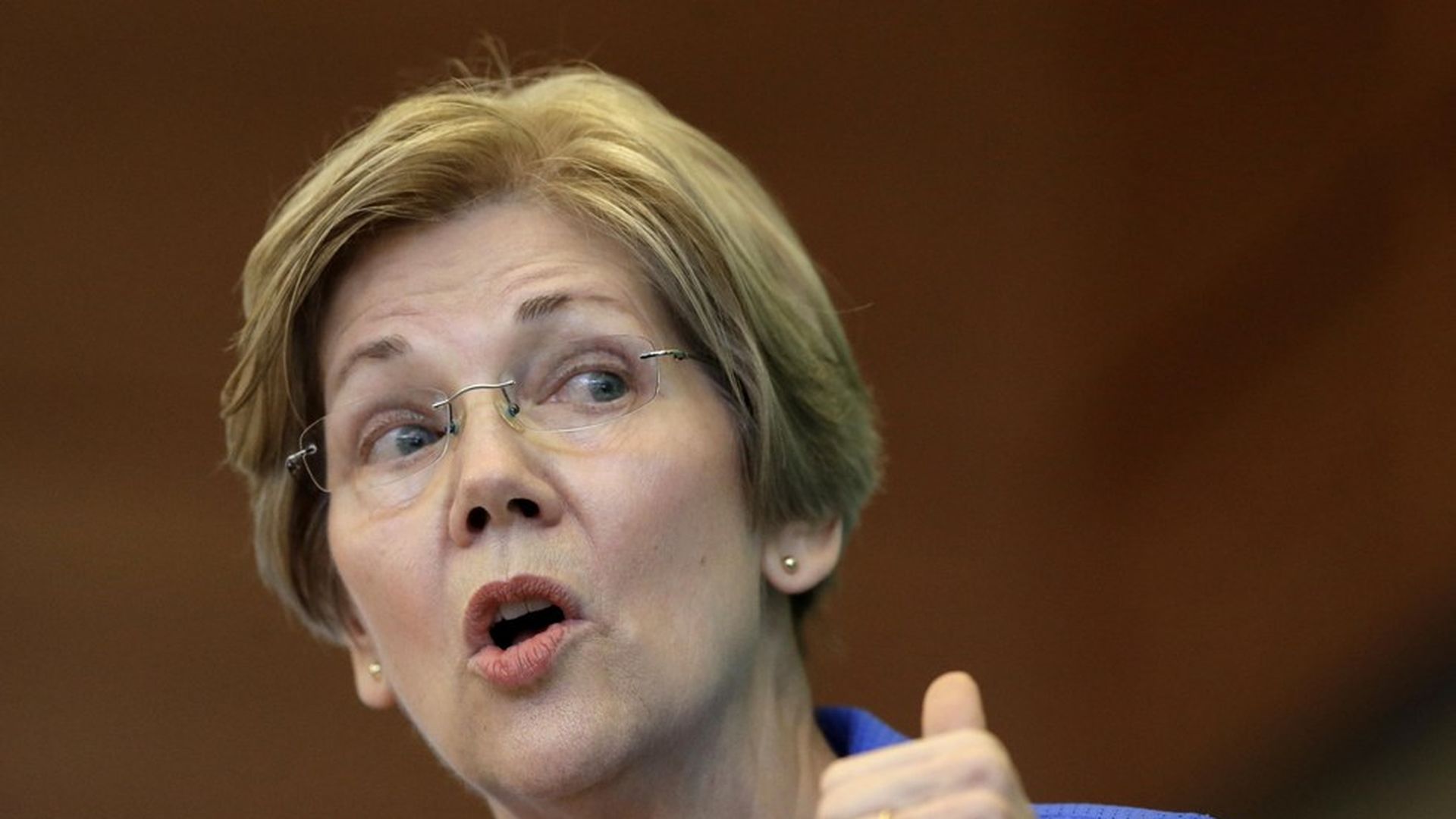 Elizabeth Warren and three other Democratic senators are accusing a company hired to collect federal taxes of making illegal and "extremely dangerous" suggestions to individuals in debt to the government — including that they pull from their retirement funds, take out a home loan or pay with credit cards, per the NY Times.
The background: The senators obtained call scripts from Pioneer, one of four companies hired by the I.R.S. to collect tax debt, and objected in a letter:
"Pioneer is unique among I.R.S. contractors in pressuring taxpayers to use financial products that could dramatically increase expenses, or cause them to lose their homes or give up their retirement security," they wrote.
The I.R.S told the Times it did not have a problem with the methods being used. The senators, meanwhile, claim they are a "clear violation" of the laws surrounding tax collection.
Go deeper