Senate Intel requests release of Russian hacking details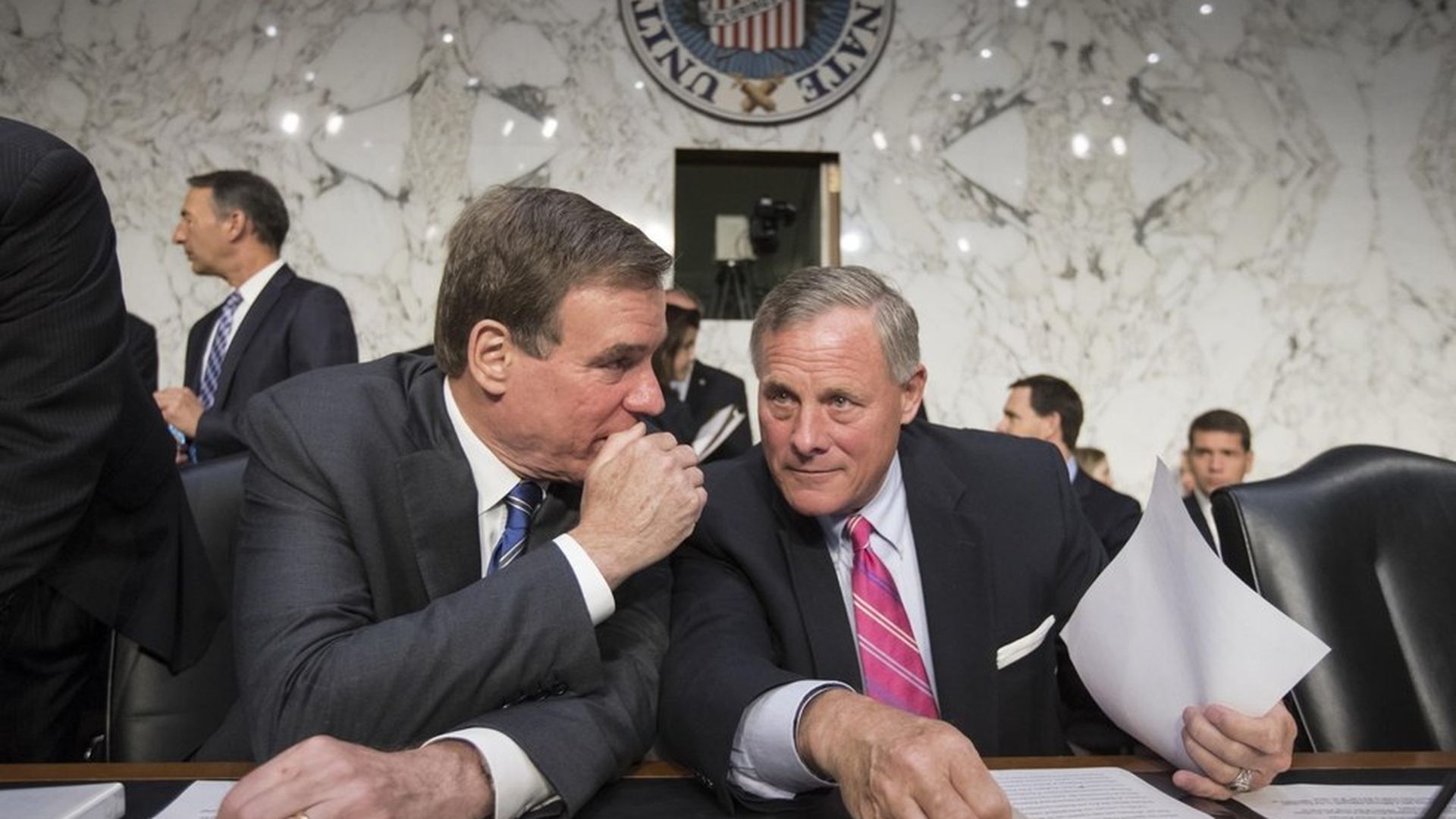 The Senate Intelligence Committee confirmed this morning that it requested that election officials in 21 states release information regarding Russian efforts to hack election systems during the 2016 election, per Reuters.
During a hearing last week, a Department of Homeland Security official told Senate Intel that 21 states had been targeted — the first official confirmation of the scope of Russian interference.
Why it matters: This would be the first public step toward identifying both which states were targeted and the methods used to influence the 2016 vote, which could go a long way toward combatting future attempts by foreign powers to interfere in American elections.
Go deeper