Senate GOP going it alone on tax reform, health care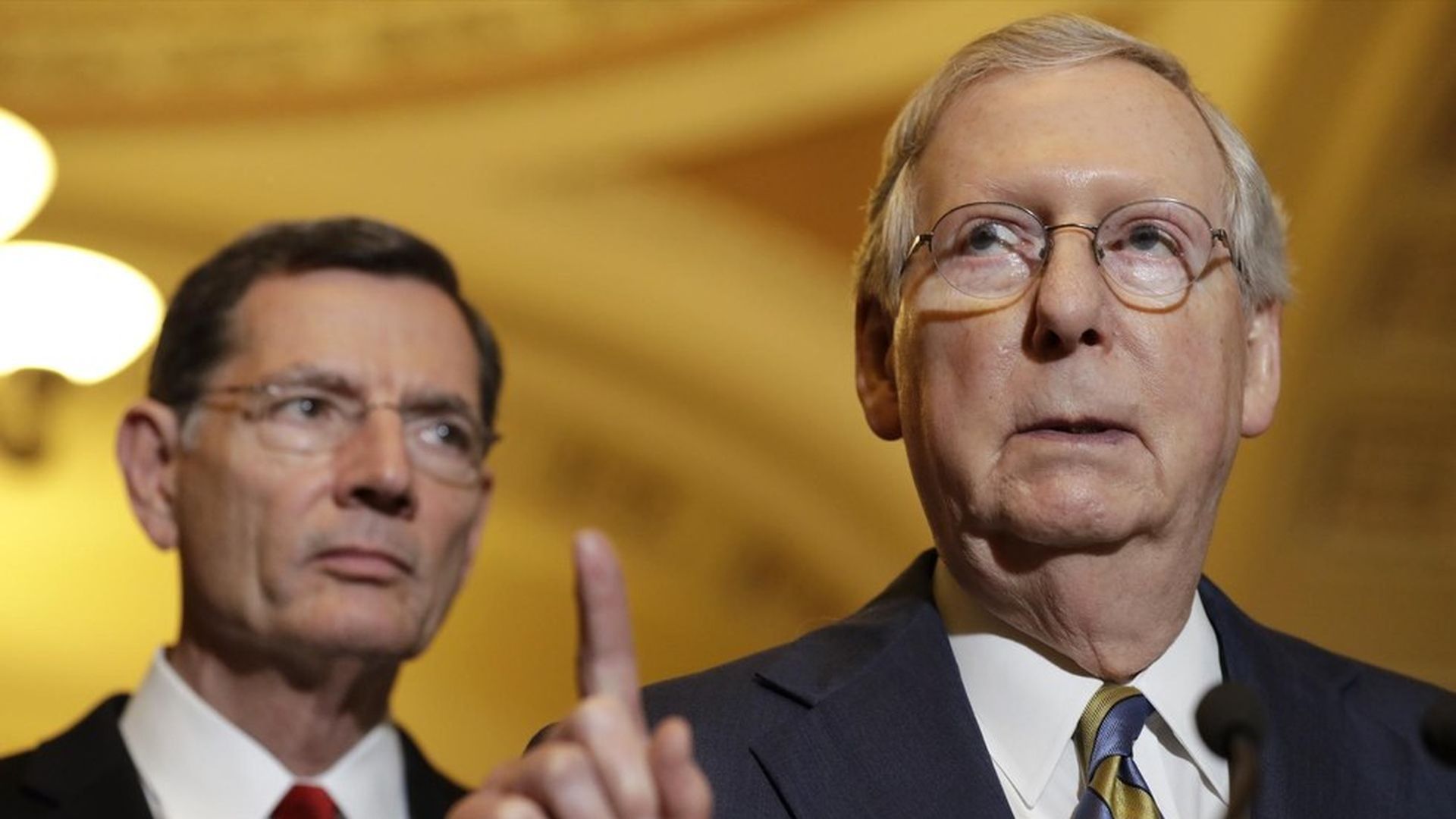 In an interview with Reuters, Senate Majority Leader Mitch McConnell said that while he feels "pretty good" about major tax reform, he doesn't know how to get to 50 votes on health care as things stand.
But one thing is clear: Republicans will attempt to pass both without Democratic support.
Why it matters: With a razor-thin majority in the Senate, McConnell can only afford to lose two votes on these major reform packages. And as illustrated by the AHCA debacle in the House, getting disparate party members to coalesce around any one idea can be exceedingly difficult.
Go deeper