Sen. Orrin Hatch won't commit to running for another term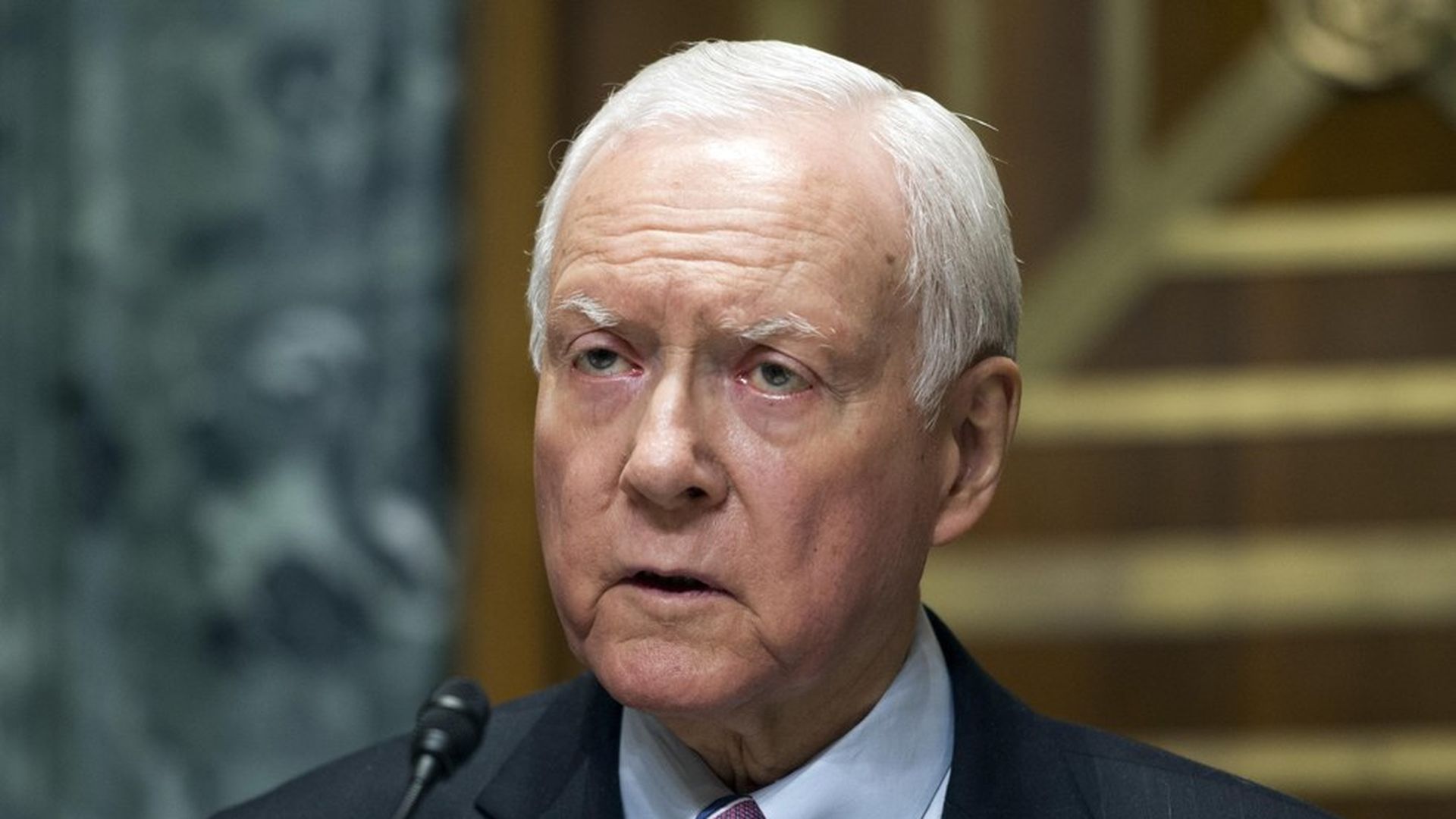 Although Sen. Orrin Hatch said that his seventh term (which started in 2012) would be his last, he's now keeping his constituents in suspense about whether that was true, per Roll Call.
While I have taken steps to run, I have yet to make a final decision.Orrin Hatch
Why it matters: Hatch is the chairman of one of the most powerful health care committees in Congress, so if the 83-year-old senator decides not to run again, it could set off a scramble among lesser known Republicans to succeed him — assuming Republicans keep control of the Senate.
What's next: Mitt Romney has reportedly been quietly discussing a 2018 Senatorial run in Utah to replace Hatch, but only with his blessing. "Mitt Romney would be perfect," Hatch told National Journal.
Go deeper