Sen. Hatch says he'll be "bridge" between Trump and tech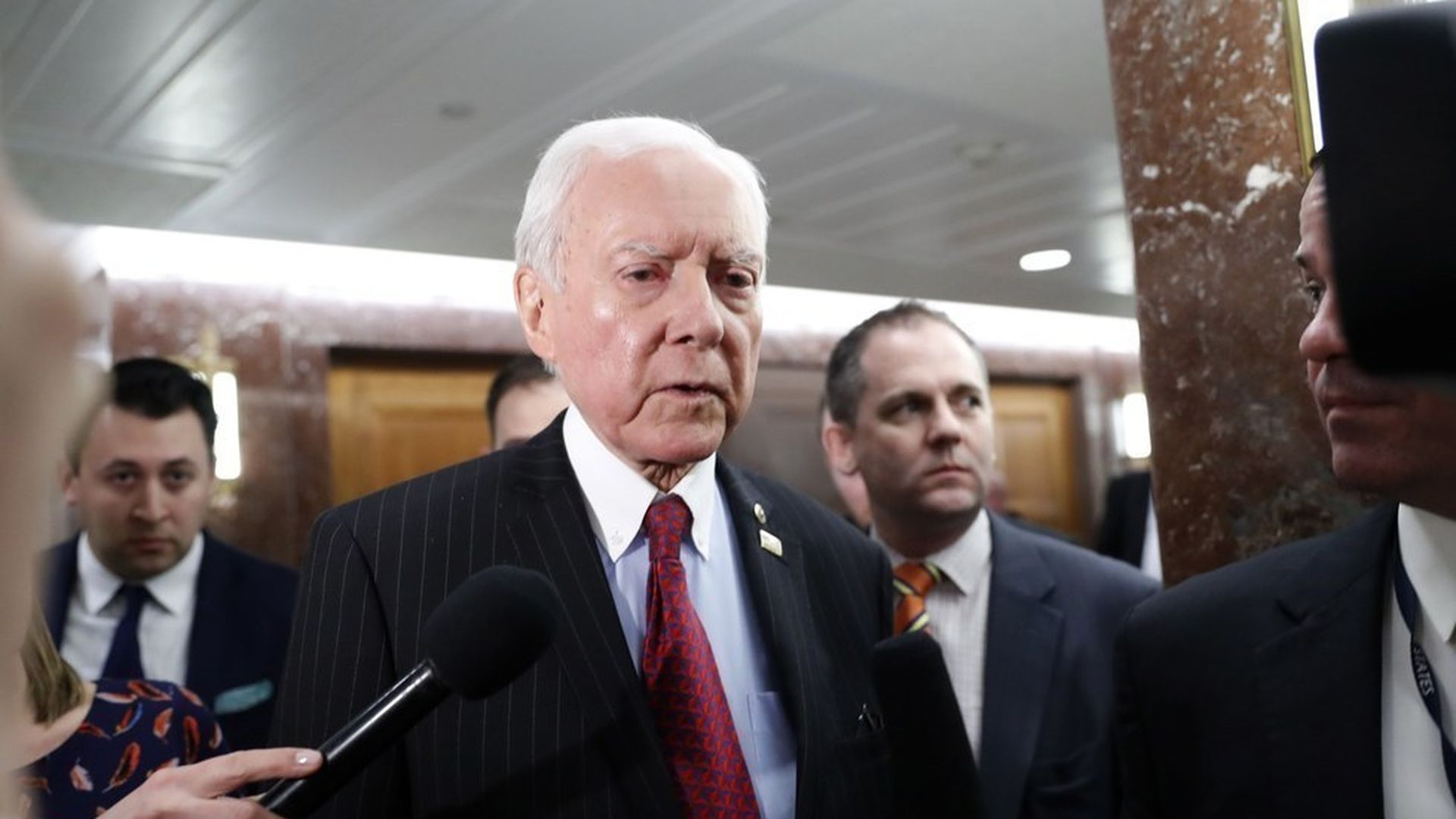 Orrin Hatch — the octogenarian who chairs the Senate Republican High-Tech Task Force — says he can be tech's ambassador to a White House that has taken positions Silicon Valley hates:
"As one of the earliest senators to endorse President Trump, I can serve as a bridge between the president and the tech community."
His comments came as part of a larger introduction of his tech agenda for this Congress.
Some key takeaways:
Updating high-skilled immigration programs: Hatch plans to re-introduce a bill to update the H1-B visa program. He also said he'd work with the White House to address tech's concerns about the recent executive actions on immigration, but wants tech to do its part. "That includes not provoking the White House unnecessarily. Now, this is a White House that can be provoked." he said, before adding, to laughter, "I shouldn't have said that."
Addressing privacy questions: Hatch is supportive of requiring law enforcement to get a warrant for emails older than 180 days and bringing clarity to the laws governing how law enforcement accesses data stored abroad.
Reforming copyright and patent policy: Hatch is interested in making changes in the way venues are determined in patent cases, and in increasing congressional oversight of the federal Copyright Office.
Tackling emerging industries: He specifically cited autonomous vehicles, drones and the Internet of Things as areas where regulators need to protect user safety and privacy without, in his view, stifling development the new technologies.
Real talk: A lot of these issues are deeply contentious, and reforms could be difficult.
Go deeper