Sean Spicer explains the administration's relationship with the press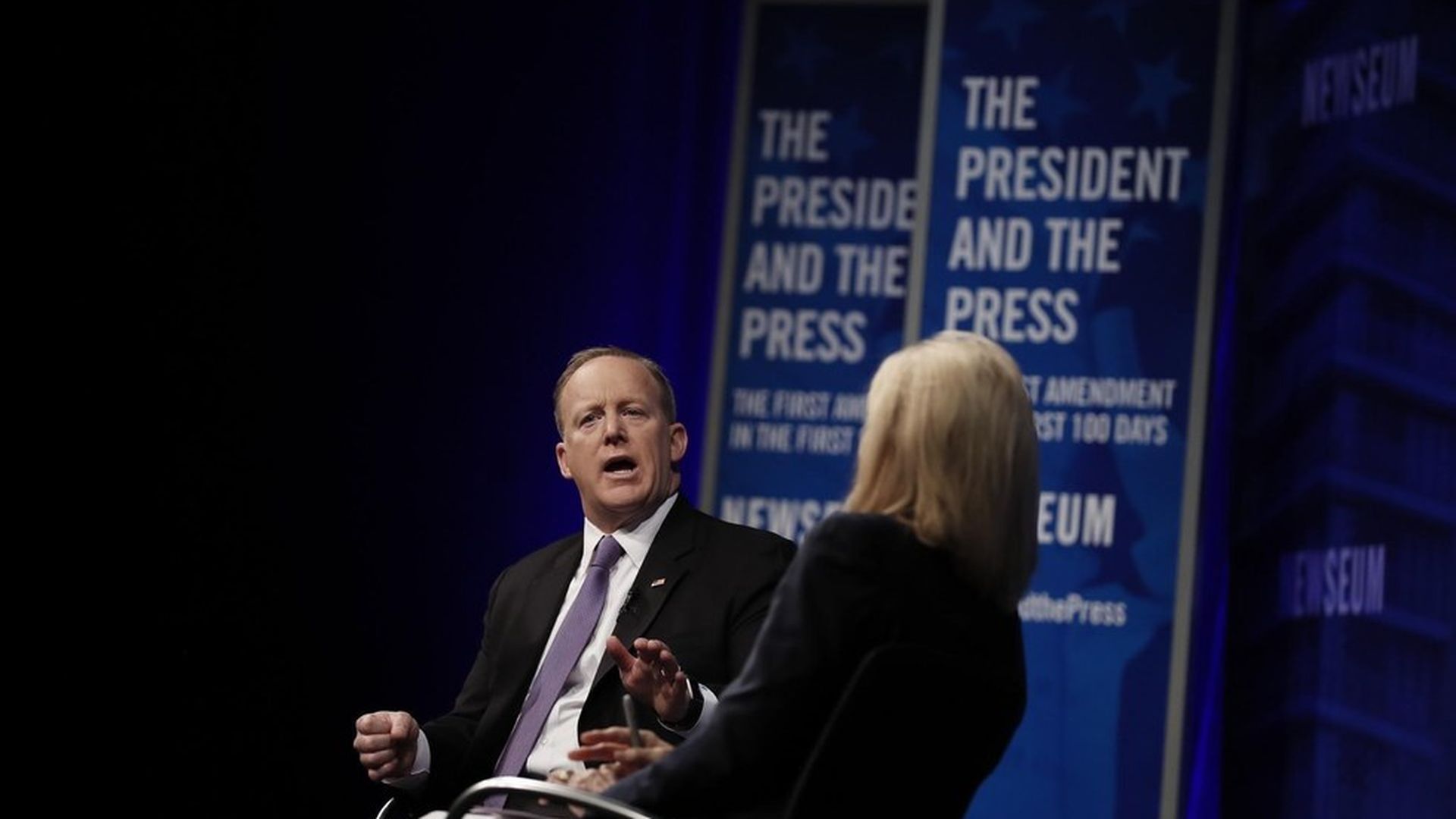 Sean Spicer talked about the Trump administration's relationship with the press at the Newseum's "The President and the Press" event this morning. These are the highlights:
On Trump's tweets: "I think some of the media's frustration is that he has this direct line to the American people…it frustrates people who want to control that narrative."
On the White House Correspondents' Dinner: "This is just not the appropriate year to go. I think with the relationship and the coverage that we've gotten — I don't think that we should fake it."
On anonymous sources: Comparing the practice to the kindergarten game of telephone — "That is very difficult to respond to, you're shooting at a ghost…how reliable is that source when it gets 3 or 4 people deep?"
On media complaints: "I think it's naturally combative because no matter what the administration is or what the party is, the press is always going to want more. That's the nature of the relationship."
On the press corps gunning for him: "I don't think it's monolithic…there's sort of a spectrum."
Go deeper