Schumer's got "serious, serious" concerns with Gorsuch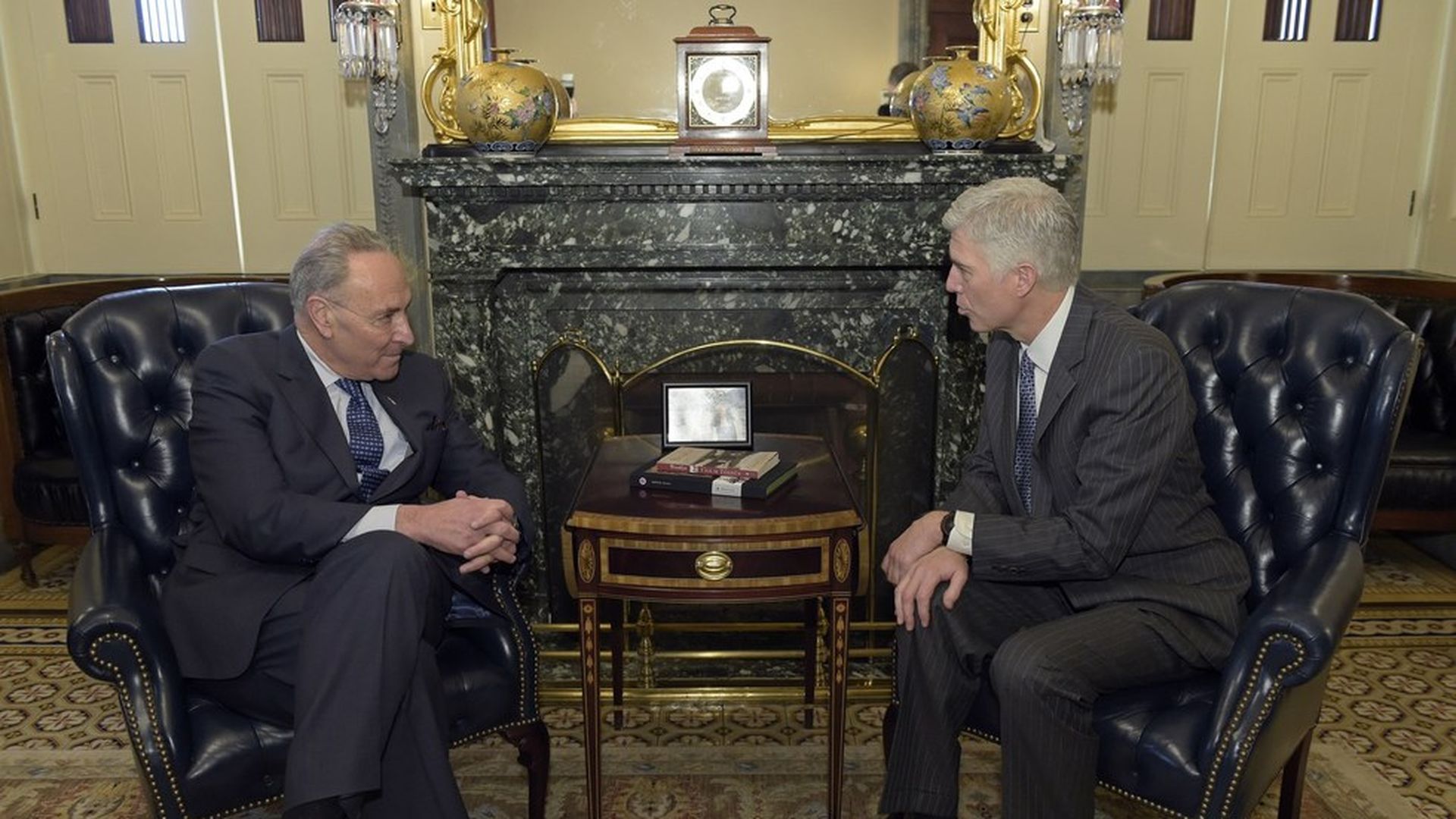 Trump's Supreme Court pick Neil Gorsuch is making courtesy calls on the Hill today. Democrat Dianne Feinstein was very impressed by the nominee. Chuck Schumer, not so much, according to the AP:
The judge today avoided answering questions like the plague ... [the Senate] must give this nominee the scrutiny that this unusual moment demands
Schumer declined to say if he would oppose the nomination.
Go deeper